Fort Harker Museum Complex
Introduction
Four historic museums that were part of a fort or related to local history and are operated as a museum by the Ellsworth County Historical Society.
Images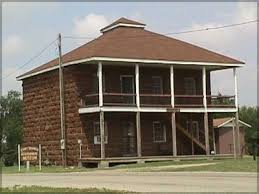 Backstory and Context
The first forts established in what later became the state of Kansas were created to protect the permanent Indian frontier, keep Euro-Americans from encroaching on Indian lands, and reduce conflict among the various Indian tribes and between whites and Indians. In December 1866 the site for the new post of Fort Harker was selected, replacing temporary Fort Ellsworth.
Additional Information