Ulysses S. Grant Memorial Bridge
Introduction
Point Pleasant's Ulysses S. Grant Memorial Bridge dates back to 1927 and was renovated in 1985. It features small cannons on both sides of the highway as well as a likeness of the former President. These items were taken from the original bridge, which was built in 1927. The bridge spans the Big Indian Creek and offers scenic views of the Ohio River. The bridge also includes historical markers with more information about the area and President Grant, who was born in the area.
Images
The original bridge was demolished due to safety reasons. The ornamental items from the bridge were saved and added to the current U.S. Grant Memorial Bridge. These items include the beautiful ornamental cannons constructed by a local company.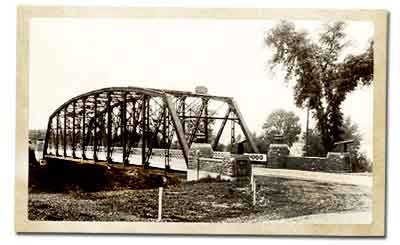 The ornamental cannon at the end of the bridge. If you look closely, you will also see a depiction of U.S. Grant.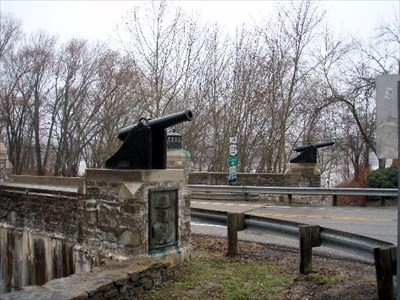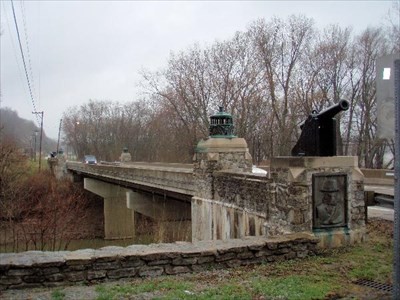 A marker with information about Ulysses S. Grant.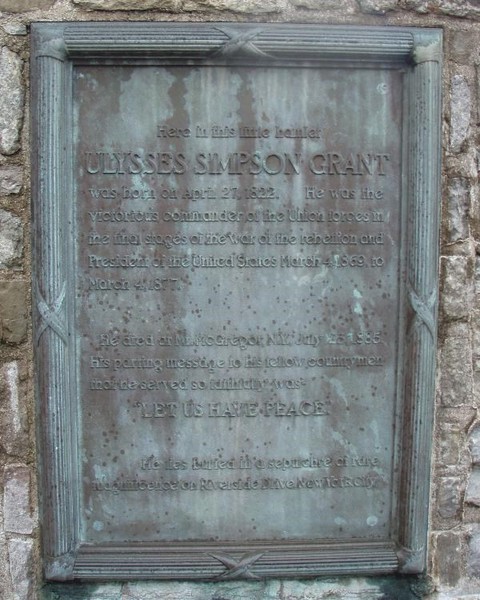 Backstory and Context
Hiram Ulysses Grant was born on April 27, 1822, in Point Pleasant, about a block away from a special Point Pleasant museum that focuses on the life Grant. As a young boy, Ulysses was called was called "Hug" --an abbreviation of his initials. It was commonly believed that Ulysses S. Grant was his real name and that the "S" stood for Simpson. Ulysses later stated that the "S" stood for nothing. The name change came about as a result of an error made in paperwork when he applied to the U.S Military Academy at West Point. Grant never corrected the error and would henceforth be known as Ulysses S. Grant.

The bridge is named the U.S. Grant Memorial Bridge. In 1985, the U.S. Grant Memorial Bridge was given a face-lift, replacing the original bridge with the truss structure but keeping the charm. There are beautiful ornamental cannons, beacons, and stonework to be viewed today. The bridge was originally dedicated as a memorial to Grant in October 1927.


Ulysses S. Grant is an important historical figure for numerous reasons. He was an excellent soldier but will be best remembered as the Commanding General of the Union Army who defeated the Confederate Army, ending the American Civil War. His popularity led to his selection by the Republican Party and his election as the 18th President of the United States. Grant served as president from March 4, 1869 to March 4, 1877. He was also the first US president to have both parents living at the time he was elected.
Sources
http://www.touring-ohio.com/southwest/art/grant_4005-3.jpg

Homepage. Ulysses S. Grant. Accessed July 24, 2018. http://www.granthomepage.com/grantfacts.htm.
Ulysses S. Grant. History. . Accessed July 24, 2018. http://www.history.com/topics/us-presidents/ulysses-s-grant.
Additional Information