Fort Ashby
Introduction
Located in Mineral County, West Virginia near Patterson Creek is a small fort called Fort Ashby. Fort Ashby dates back many years; its first settlers were Native Americans. There are two distinctive Native American trails leading into Fort Ashby. Fort Ashby is most famous for the association with George Washington, who completed the fort in the eighteenth century. However, Fort Ashby did not get its name until years later in 1932. Before it received its name, the area was then called Frankfort and the local post office was named Alaska. The fort opened to the public in 1939. In 1970, Fort Ashby was listed on The National Register of Historic Places.
Images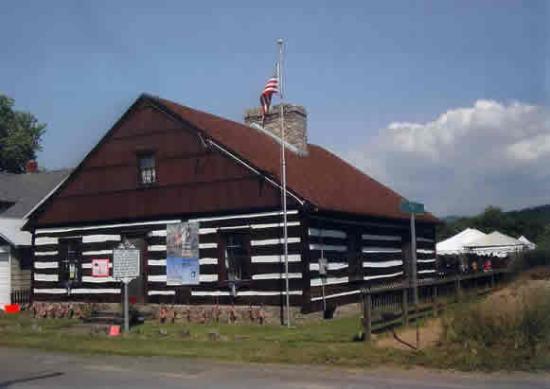 Fort Ashby historical marker.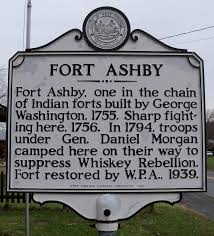 Fort Ashby double fireplace.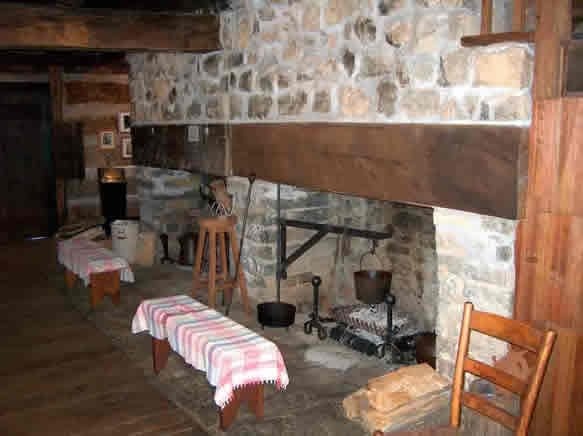 Artifacts found on the grounds around Fort Ashby.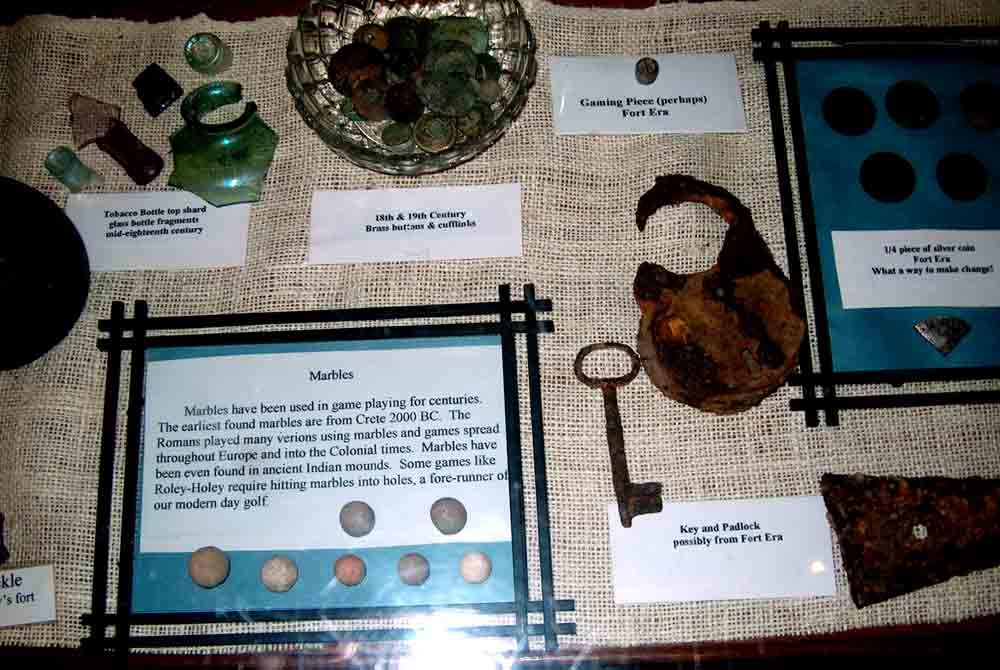 Backstory and Context
Native Americans were the first to inhabit the area of Fort Ashby. Shawnee warriors were the Native Americans to claim the land. They settled here because of the close proximity to the waters of Patterson Creek. This creek supplied them with a water and food source. There are two trails the Native Americans used to reach Fort Ashby-one being Dan's Run over Valley Ridge. Also another trail that was used was the North Branch Potomac River and George Washington later on used the mountain of Short Gap. Fort Ashby is home to many Native American graves, that are from small battles the Shawnee Indians had fought. When walking around in the old Native American parts of Fort Ashby, you can see and pick up old arrowheads and darts around the property.
In 1755, George Washington gave out orders for a fort to be built on the eastern side of Patterson Creek. Captain Charles Lewis took command of the fort on Christmas day in 1775. Lewis and his twenty one men who occupied the fort were commanded by George Washington to keep quiet and hold the fort down as long as possible. However, if Lewis was unable to keep the fort from being conquered, he was to burn it rather than letting another army take control of the fort. Washington kept the fort in working order by supplying the soldiers there with food from Fort Cumberland, which was just a short distance away.
By late 1756, most settlers in the area of the fort had either been killed in skirmishes with Native Americans, or fled east to safer locations. Once all the settlers left, there was no need for the fort, so it was abandoned in the fall of 1757. However in 1794, the fort began being used again by George Washington during the Whiskey Rebellion. General Morgan and his 1500 soldiers camped here while en-route to Western Pennsylvania. One striking feature of the fort is the double fireplace which is 14 feet wide and 4 feet thick.
Sources
Adamson, Greg. Fort Ashby. E-WV. April 23, 2013. Accessed April 24, 2018. https://www.wvencyclopedia.org/articles/2039.
Blizzard, William C. Fragment of the Old Frontier, Fort Ashby. January 10th 1971. Accessed September 29th 2020. http://www.wvculture.org/history/settlement/fortashby02.html.
Shaffer, Dallas P. Fort Ashby. National Register of Historic Places. Accessed September 29, 2020. http://www.wvculture.org/shpo/nr/pdf/mineral/70000657.pdf.
Additional Information