Covington House
Introduction
The Covington House is Clark County's oldest building. It was built in 1846 by English immigrants Anne and Richard Covington. It is owned by the City of Vancouver and has been managed by the Vancouver Women's Club since 1926. Visitors must make an appointment with the club to tour the building. Anne and Richard were hired by the fur trading Hudson Bay Company to teach its workers' children. Since travel was difficult and dangerous during that time, especially for children, the Covington's set up a boarding house. Over time, the house became an important education and social gathering place, attracting visitors from afar including Ulysses S. Grant, who was then quartermaster at the Columbia Barracks (later named Fort Vancouver) from 1852-1853. Anne and Richard were also talented musicians and they taught children music as well. Given this history, the house was listed on the National Register of Historic Places in 1972.
Images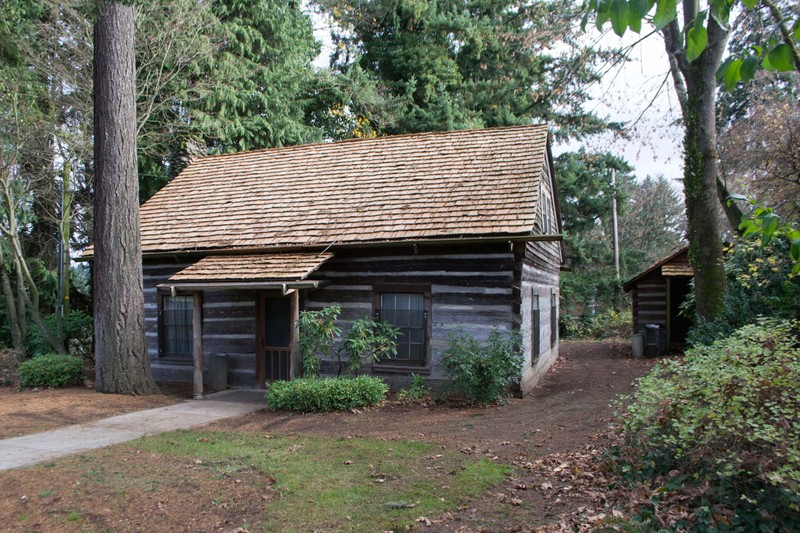 Backstory and Context
Anne and Richard were important figures in Vancouver. They ran a farm together and Richard served in several local civic positions including County Superintendent. Grant later appointed him to a position in the U.S. Customs Office in 1867 in Washington D.C.
The house is not in its original location. It was actually largely forgotten until in the mid 1920s when the
Clark County Historical Society (which was then called the Fort Vancouver Historical Society) and the Vancouver Women's Club led the effort to
restore and move to the current spot.
Sources
https://en.wikipedia.org/wiki/Covington_House_(Vancouver,_Washington) http://www.cchmuseum.org/explore-the-covington-house/
Additional Information