Statue of "The Magician" Marlin Briscoe at the University of Nebraska-Omaha
Introduction
This statue, to be dedicated September 23, 2016, honors the career of trailblazer Marlin Briscoe. In an era when African American football players were steered towards positions such as running back and wide-receiver, Briscoe defied those who attempted to dissuade him from playing quarterback-a position of leadership that was previously reserved for white players. Briscoe became the first African American quarterback in the modern era of the National Football League. However, despite a record-setting rookie year with Denver, Briscoe would never again play quarterback. His release by the Broncos convinced him that he would need to become a position player, and he reinvented himself as a wide receiver. This statue will be the first to an athlete on the UNO campus when it is dedicated in September, 2016. In addition to this statue, West Omaha Studio is working to create a motion picture about Marlin's life and career.
Images
A statue of Marlin Briscoe will be dedicated at the University of Nebraska at Omaha in September, 2016.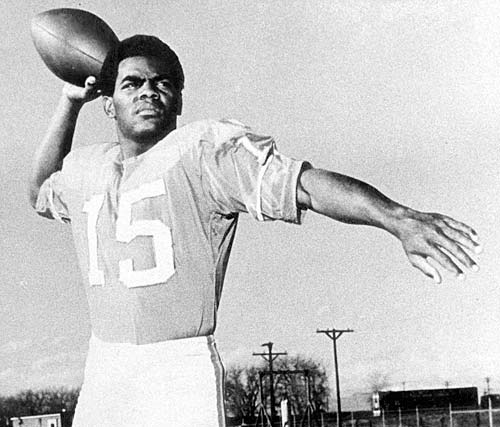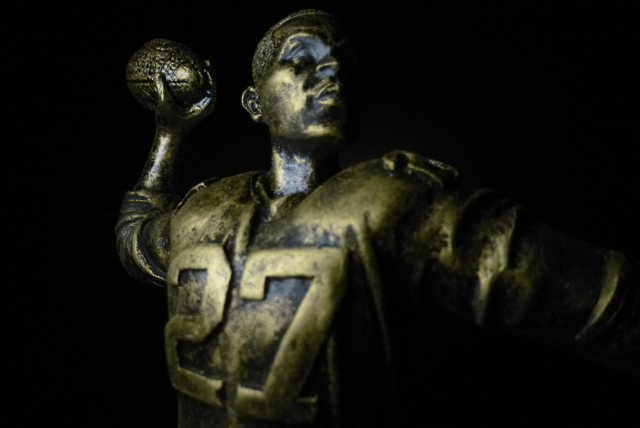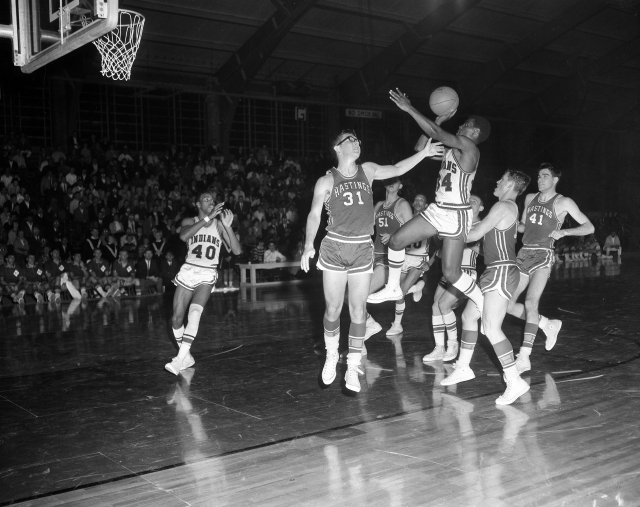 Backstory and Context
Growing up in a rough part of South Detroit, Briscoe often attributes his success to the competition of tough athletes in his neighborhood. Before his college days, he was a high-school phenom. Briscoe earned all-city and all-state honors in both basketball and football. Once he was drafted by Omaha University he continued to set records. He won 3 conference championships there as well as lettering in basketball in the years 1967 and 1968.

Earning the nickname "The Magician", Briscoe was considered one of the greatest athletes ever produced by the city of Omaha. He didn't stop there. In 1968 he was drafted 14'th pick by the Denver Broncos where he became the first ever African-American to play quarterback in the NFL. In his rookie season, he started 5 games in which he through for 1,589 yards and 14 touchdowns! His longest pass was a 66 yard pass to running back Floyd Little.

His professional career took many turns. He was sent to the Buffalo Bills in 1969 where he played wide-receiver for the first time in his life. He did well at receiver; pulling in 32 passes for 532 yards and 5 touchdowns that season! His next year with the Bills would be one of his greatest. He had 57 catches for 1,036 yards and 8 touchdowns. This type of play earned him a spot in the pro-bowl and All-AFC and second team All-NFL. He would only play one more season with the Bills before being traded to the Miami Dolphins.

The Bills traded him to Miami as exchange for a first round draft pick in which they were able to draft future hall of fame guard Joe DeLamielleure. Briscoe played well for the Dolphins. They went undefeated won two straight superbowls. Briscoe caught 16 passes for 4 touchdowns in one of those seasons and 30 catches in the next one! He would go on to play for the Chargers, Lions, and the Patriots before finishing up his career. Overall, he had 224 career catches for 3,537 yards and scored 30 touchdowns. His statue will be at Baxter Arena in Omaha this September to celebrate his athletic accomplishments there.

Sources
"Marlin Briscoe, African American Pioneer." Welcome to the Pro Football Hall of Fame. Web. 24 May 2016. "The Magician" (accessed 24 May 2016) http://www.marlinbriscoemovie.com/ "Honoring Marlin Briscoe." Omaha Mavericks File. Jan 23, 2016 (accessed 24 May 2016) https://maverickfiteblog.wordpress.com/2016/01/23/honoring-marlin-briscoe/
Additional Information