Martin Hamilton House
Introduction
The Hamilton farm consisted of garden and farm crops, livestock, and poultry, and was typical of the subsistence farming that was instrumental in the settlement and development of Nicholas County. The Hamilton house represents an important period in Nicholas County history. It was donated to the Nicholas County Historical and Genealogical Society in 1985, and is used as a museum and genealogical library.
Images
Photo taken by Stephen Jones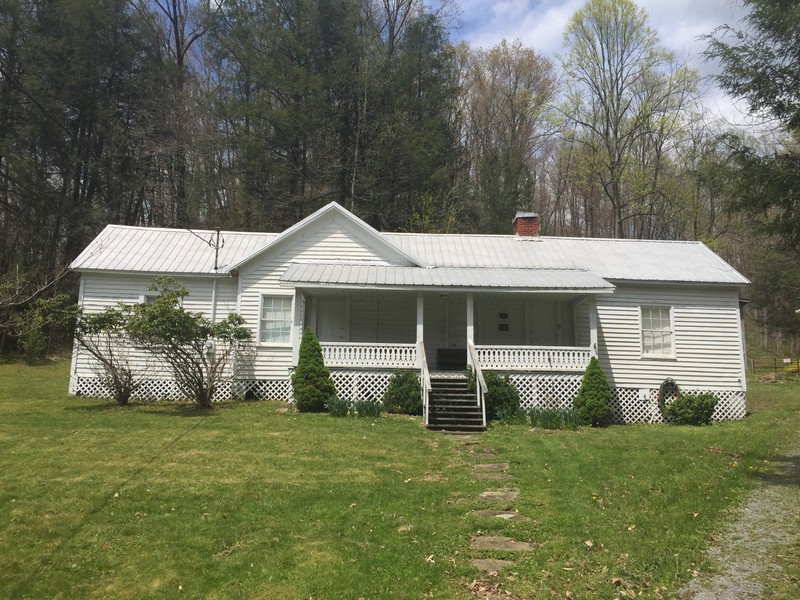 Photo taken by Stephen Jones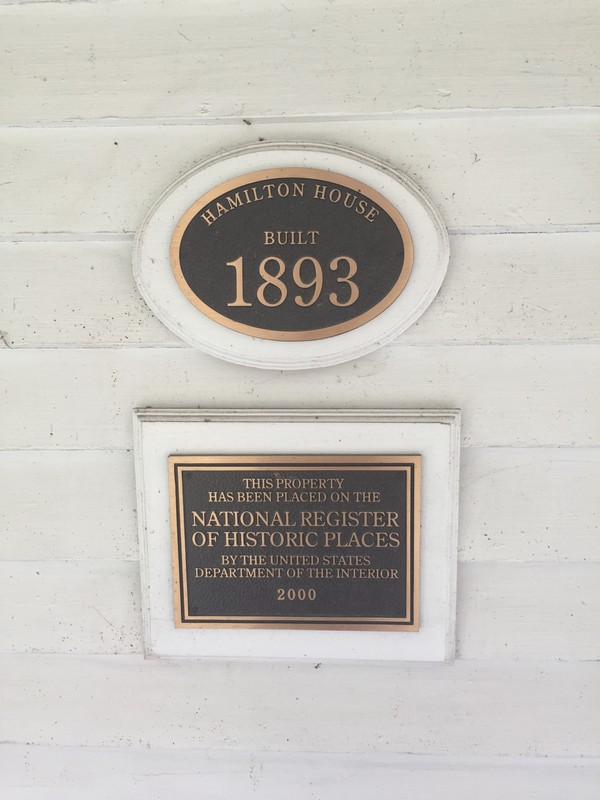 Backstory and Context
Martin Hamilton was a Summersville, WV native, and built this house after the Civil War conflict in Nicholas County. Martin's father owned a general store, and he earned his living by farming his land while working at the general store. In 1880 Martin Hamilton married Hannah Remely, and in 1893 they bought the land they would build their house on. 


"When the farm buildings were completed, there was a large barn on the knoll behind the house and a large apple orchard surrounding it. Behind the house was a coal house, a granary and a chicken house. In the bottom land near the road there was a two- story barn with a hay loft for cattle and horses. A garden was also located in this area."1
The Hamilton family practiced subsistence farming, raising livestock and a number of crops. The children, inspired by Hannah Hamilton, who had been privileged to a good education, all received higher learning and became professional people. Martin Hamilton supplemented their income by delivering mail from Summersville to Gauley Bridge which at that time was a two-day journey. He traveled in a horse-drawn hack and stopped at guest houses along the Weston-Gauley Bridge Turnpike.
Hannah Hamilton died in 1915 and Martin remained at home with four children in his care. Daughter Albina resigned a teaching position to be home with the family, caring for her father until his death in 1927. Albina remained on the farm until 1935. Sister, Gladys Hamilton Means had obtained a 3/6 interest in the farm and moved back with her husband Bill who worked in Summersville. Timber was allowed to grow on most of the acreage and was harvested in the 1960s. When Gladys died in 1980, the property was left to the Hamilton heirs who donated the house to the Nicholas County Historical and Genealogical Society in 1985. Family members still retain the land associated with the farm. Renovations were made to the home within two years for use as a museum and genealogical library.
Sources
1. "National Register of Historical Places Nomination Form." Accessed September 17, 2016. http://www.wvculture.org/shpo/nr/pdf/nicholas/99001403.pdf.
Additional Information