The Buckshot War
Introduction
In 1838, the control of the House of Representatives changed. October 9th there was an election for senator, but he was defeated. The Democrats skewed the voting so that their representative would win the election. The Whigs fired back and Burrows, the chairman of the Whig committee, persuaded the Board of Return to disregard all 5,000 votes.
Images
This picture is of a book that was published about how the Whig party met separately and were secretive. It talks about anti-masonry which is differing criticisms from groups of people.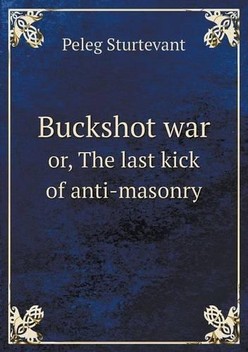 This is a picture of Charles Bingham Penrose who played a key role in the Buckshot War.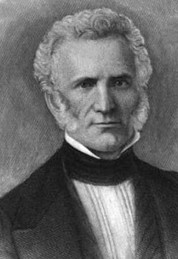 Backstory and Context
The seven Whig judges met separately after the votes were disregarded, and made certificates for their party candidates. There were four members from the Northern Liberties Party were not legally elected. The Democrats accused Burrows of preparing legal returns to only benefit the Whig party. The crowd cheered on to "Kill Burrows" and other members of the different parties, then the crowd broke through and bombarded towards the three Whigs. The riot was started by "Balty" Sowers who is a gang member of Philadelphia. This event increased the Democrat support in Pennsylvania and reflected the election of 1841 where Porter was re-elected over the Whig candidate.
Sources
The Buckshot War. Wikipedia. January 04, 2017. Accessed March 22, 2017. https://en.wikipedia.org/wiki/Buckshot_War.

Lalor, John J. BUCKSHOT WAR. Library of Economics and Liberty. January 01, 2004. Accessed March 22, 2017. http://www.econlib.org/library/YPDBooks/Lalor/llCy162.html.


Additional Information