Pennsbury Historical Marker
Introduction
William Penn is the founder of the Province of Pennsylvania, now a state that is home to major cities and political powers. In addition, he inspired writers of the Constitution with his democratic principles. He was a renowned member of the Religious Society of Friends or Quakers since age 22. Along with that, he was close friends with the founder of the Quakers, George Fox.
Images
This rare portrait of William Penn came from his younger years, and its inscription says in Latin, "Peace is the goal of battle." (statemuseumpa.org)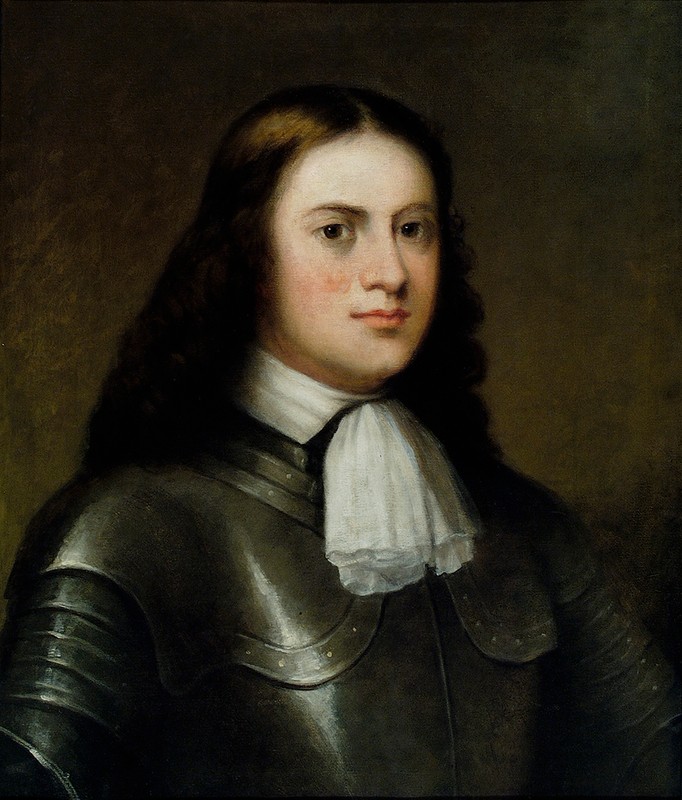 "True religion does not draw men out of the world but enables them to live better in it and excites their endeavors to mend it." —William Penn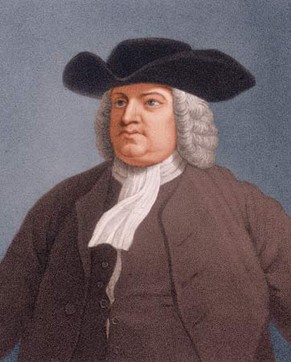 This marker was dedicated in 1948 by the Pennsylvania Historical and Museum Commission.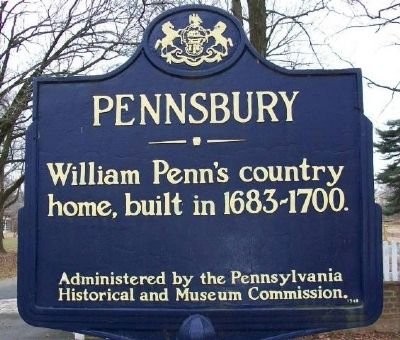 Backstory and Context
William Penn was born on October 14, 1644 and died on July 30, 1718. Despite his involvement with the Quaker Society, Penn was actually born into an Anglican family. William was the son of Admiral Sir William Penn.

Penn began his education at Chigwell School in Essex, and soon after that his religious views swiftly cast him out of his upbringing in English society. Both Christ Church and Oxford expelled William for being Quaker, and he was even arrested several times. This persecution gave Penn the determination to found a Quaker settlement in North America where people could be free to exercise their religious beliefs.

In 1677, Penn and his group of Quakers were given land that now makes up half of New Jersey. While Penn remained in England, he still was hard at work on establishing this colony. He composed a charter of liberties, guaranteeing right to fair trial, religious freedom, protection from unrightful imprisonment, and free election.

The concept of religious freedom in particular attracted a diverse population of settlers to Penn's colony. The success of Penn's settlement and his political ideas inspired and guided the writers of the Constitution, who worked to defend Penn's freedoms that caused so many to flock to what became Pennsylvania.

As for the landmark, Pennsbury Manor is the reconstructed home of William Penn, situated along the Delaware River in Bucks County PA. Pennsbury Manor's construction started in 1682 when William Penn arrived in the colony. His intent with the residence was to create a home that mimicked his house in England. Alongside the main house, Penn wanted separate buildings each with their own purpose: buildings for baking and brewing, a large stable, a boathouse, and several farm buildings. The additional appeal of a country residence to Penn was the escape it offered him from his government work, which often kept him in Philadelphia. It was opened to the public in 1939.


Sources
http://www.pennsburymanor.org/, http://www.phmc.state.pa.us/portal/communities/pa-heritage/pennsbury-manor-philosopher-garden.html, http://www.ushistory.org/penn/bio.htm,
Additional Information