McKee-Lundy House
Introduction
The stick-style Victorian at 592 Seventeenth Street was built in 1880 by J.O. McKee for his daughter, Isabella McKee Lunday and her husband. It is recognized as an official San Jose Historical Landmark.
Images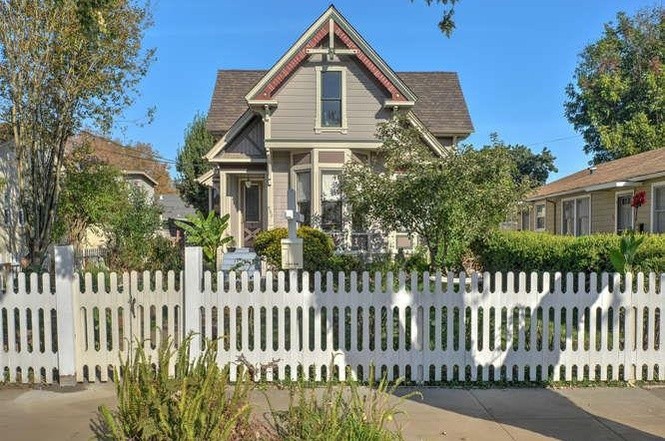 Backstory and Context
In 1849, J.O. McKee sailed around the Horn on a ship called the Isabella. The Isabella's captain was McKee's father, Henry. On their arrival in San Francisco, the two McKees established a shipping business, and are believed to have brought the first fruit from Santa Clara County to the San Francisco market.

Henry McKee died in a ship accident in 1852, just as his wife and children departed the East Coast to join him in California. The younger McKee remained in the area and bought a family farm, which was located on what is now McKee Road. He also worked as an architect and builder.

In 1880, J.O. McKee built the house on Seventeenth Street for his daughter, Isabella, and her husband, Azariah Lundy. The couple raised their family--three daughters and a son--in the home.

The home was restored in the 1980s and is a San Jose Historical Landmark.
Sources
Northside Neighborhood Association. Accessed June 18, 2017. http://www.northside-sj.org/html/neighborhood/landmarks/mckee-lundy.html.