Finny Hotel (McKinney Hotel)
Introduction
The hotel is the only nineteenth-century commercial building remaining in Woodbury. Woodbury was a town that grew up around the Green River and the industry that developed around it. The river was a major commercial hub for the area since the river was used as a shipping corridor for flatboats and steamboats. The state established the Boards of Internal Improvements in 1828 that created a system of locks and dams along the Green River. The fourth lock and dams were constructed in Woodbury.
Images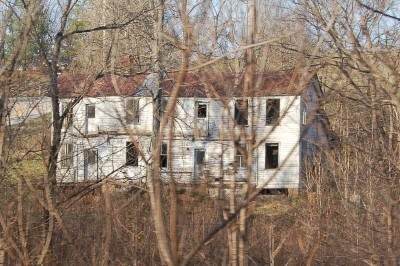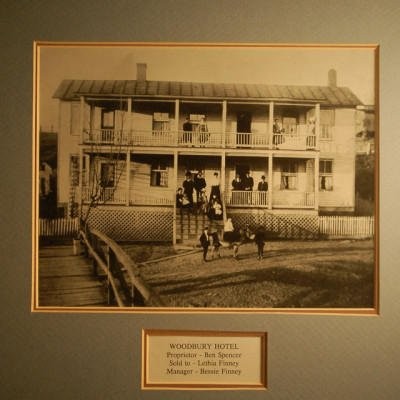 Backstory and Context
Woodbury enjoyed substantial economic development due to the opening of the Green River for commercial navigation. River traffic began to pick up around 1839 with the opening of the lock and dam, although this boom in river traffic did not stay because in 1964 the lock and dam were breached. Like any town close to the river, the town's economic improvement depended heavily on the development of the traffic on the river. Because the river was the only efficient and quick way for people to travel, the Finney Hotel was essential to serve those who stayed there.

Before the construction or completion of the lock and dam, Woodbury did have several smaller business that was typical for a rural town. In 1877 it boasted a cooper shop, a mill house, a packing house, an ax handle factory, three tobacco barns, a tailer, a shoemaker, and two physicians. There was one other hotel that existed with the Finny Hotel, but it did not survive. Due to the business that the river brought to the down, the economy of Woodbury flourished until the 1930s. By the 1920s they had their bank, car dealership, and ice cream parlor.

The river boom of the 1800s and early 1900s was impacted by the Great Depression and the introduction of the automobile and highway system. It no longer mattered if the river was convenient transportation when a car was capable of doing the same thing. This caused the rapid decline of the industry for Woodbury. The Finney Hotel was eventually sold as a residential property, and the town is now just a residential community.
Sources
National Register of Historic Places Registration Form. National Register for Historic Places. . Accessed May 02, 2018. https://npgallery.nps.gov/NRHP/GetAsset/f5add9f3-0fea-4351-b691-147e2eb1768f?branding=NRHP.


Additional Information