Morgan's Raid
Introduction
Brig. Gen. John Hunt Morgan led his troops over 1000 miles through parts of Tennessee, Kentucky, and West Virginia before finally being stopped in none other than Steubenville, Ohio. This plaque represents the end of Morgan's raid on July 26, 1863. One of the longest raids in the American Civil War, Morgan was eventually stopped by the Militia in Ohio, and was sent to the Ohio State Penitentiary. Morgan managed to gain attention by doing large amounts of property damage and stealing through parts of the north and managed to gain the attention that he wanted.
Images
A wanted poster for Gen. Morgan as he began to gain notoriety in the North during his raid.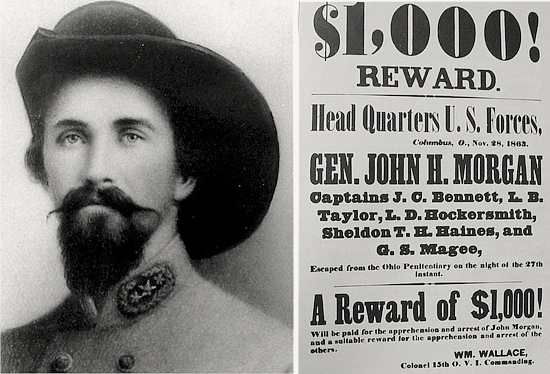 Although, to many in the South, General Morgan is considered to be a hero. This is a statue to the man in Lexington, Kentucky.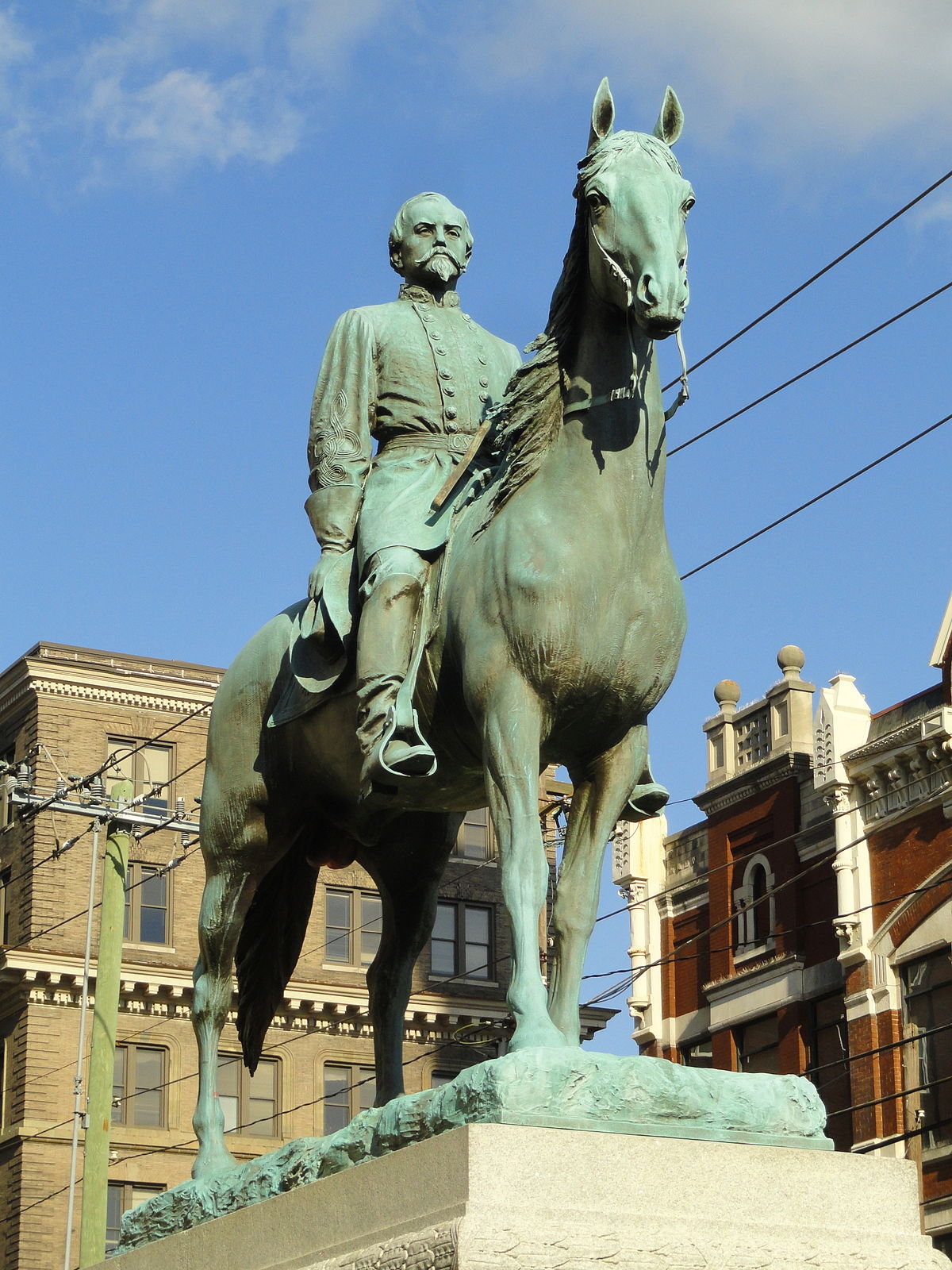 Backstory and Context
John Hunt Morgan was a general in the Confederate army during the American Civil War. Although the majority of attention was being given to the Vicksburg and Gettysburg campaign at the time of this general's action across multiple states in 1863, it is still very important to note what exactly happened during the raid that ended in Steubenville, Ohio on July 26, 1863.
The raid started simply with the intention of the Confederate forces under Gen. John Hunt Morgan to draw away a large amount of the troops in parts of Kentucky and Ohio by using a specific raiding tactic. The men under Morgan's command would go through all of the towns within parts of Kentucky and Ohio in an attempt to eventually put fear into the minds of those within the north. The march ended up lasting a lot longer (over a month) and going a lot further (over 1000 miles) than would be expected by troops of this size and meager caliber.
However, the raid was ended by another unlikely contender: the Ohio Militia. As word was spreading of Morgan's terrifying raids throughout that part of the country, the Union began to take notice. Eventually Morgan's raid that spanned across multiple states was halted once he reached Steubenville, Ohio by the Ohio militia. Although Morgan tried to retreat, he was eventually stopped and ended up surrendering entirely.
Morgan was actually put in the Ohio State Penitentiary. He was tried in a more dishonorable fashion and was treated more like a civilian than a General. He was eventually able to escape the Penitentiary, but his mark on history was very minor in the grand scheme of the war. He will be forever known for just stealing a lot of goods from northern cities while a lot of the Union troops were preoccupied with other aspects of the war.
Sources
Longacre, Edward G. 2003. "JULY 2-26, 1863: john hunt morgan's OHIO RAID." Civil War Times 42, no. 3: 36.
Cheeks, Robert C. 1998. "John Hunt Morgan's ill-fated Ohio raid." America's Civil War 11, no. 2: 44.
ROCKENBACH, STEPHEN. 2013. "This Just Hope of Ultimate Payment." Indiana Magazine Of History 109, no. 1: 45-60.
Additional Information