Education Abroad Office (Keith Building)
Introduction
If you're ever dreamed of spending your summer or semester somewhere across the globe, study abroad might be for you. Today, EKU students study all over the globe through both Eastern's own programs and with various other study abroad organizations that contract with universities across the country. The history of students spending time learning abroad dates back to before Eastern even existed, but it developed more fully in the 20th century after World War I. After the war, higher education administrators saw the value in allowing students to gain a global understanding of politics and culture and worked to facilitate the experiences. The Eastern Progress highlights some of the opportunities open to students. In the 1950s, students were encouraged to sign up for programs. The article indicates that studying abroad and gaining an understanding of global relations was "essential to a proper understanding of the problems which best our times." The EKU Education Abroad Office, located in the Keith Building, makes the same case today. If you're lucky, you might even win a chance to study abroad through the office's annual Spin the Wheel Scholarship.
Images
Education Abroad's Spin-The-Wheel event, 2017.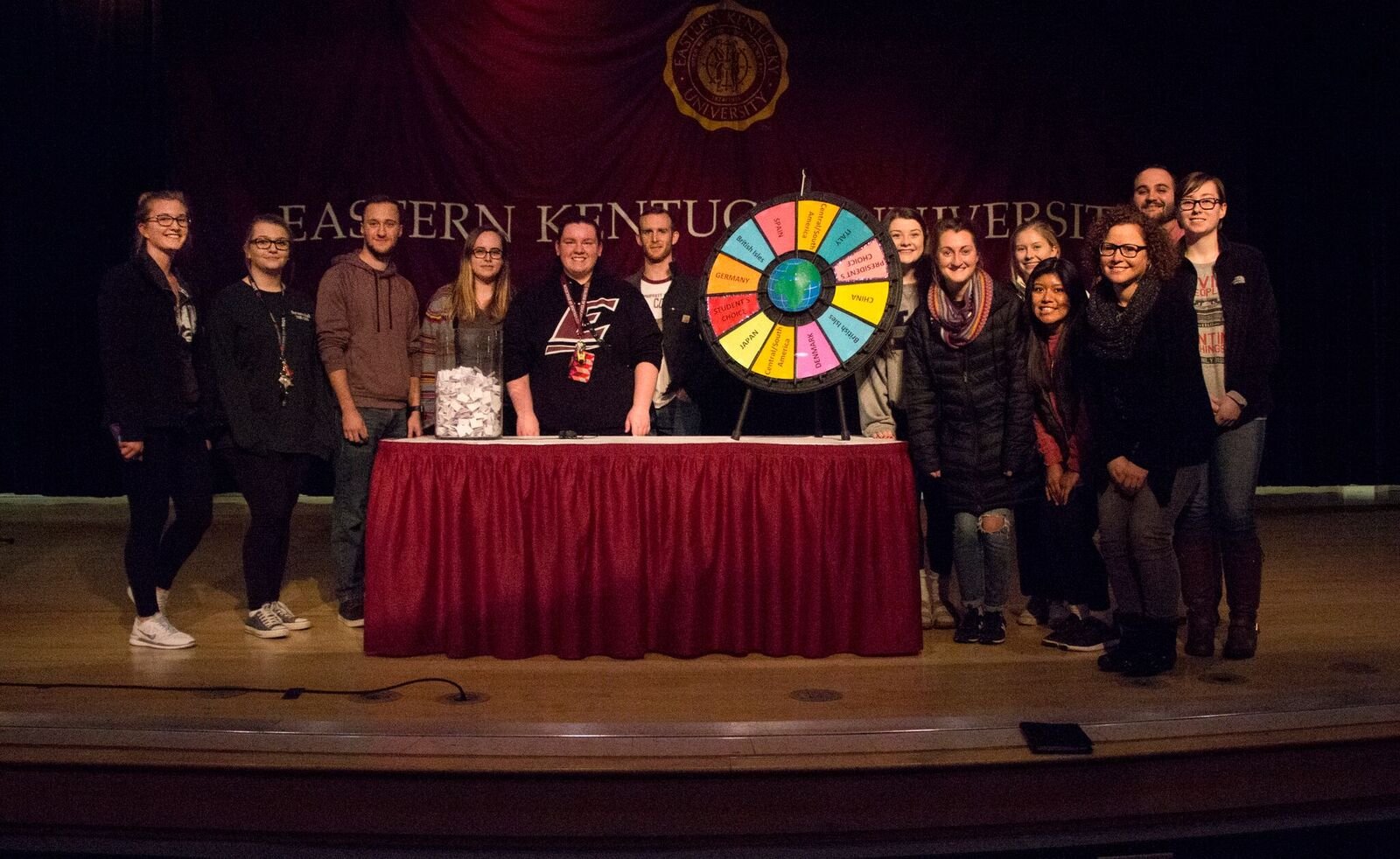 President Benson at the Spin-The-Wheel Event, 2017.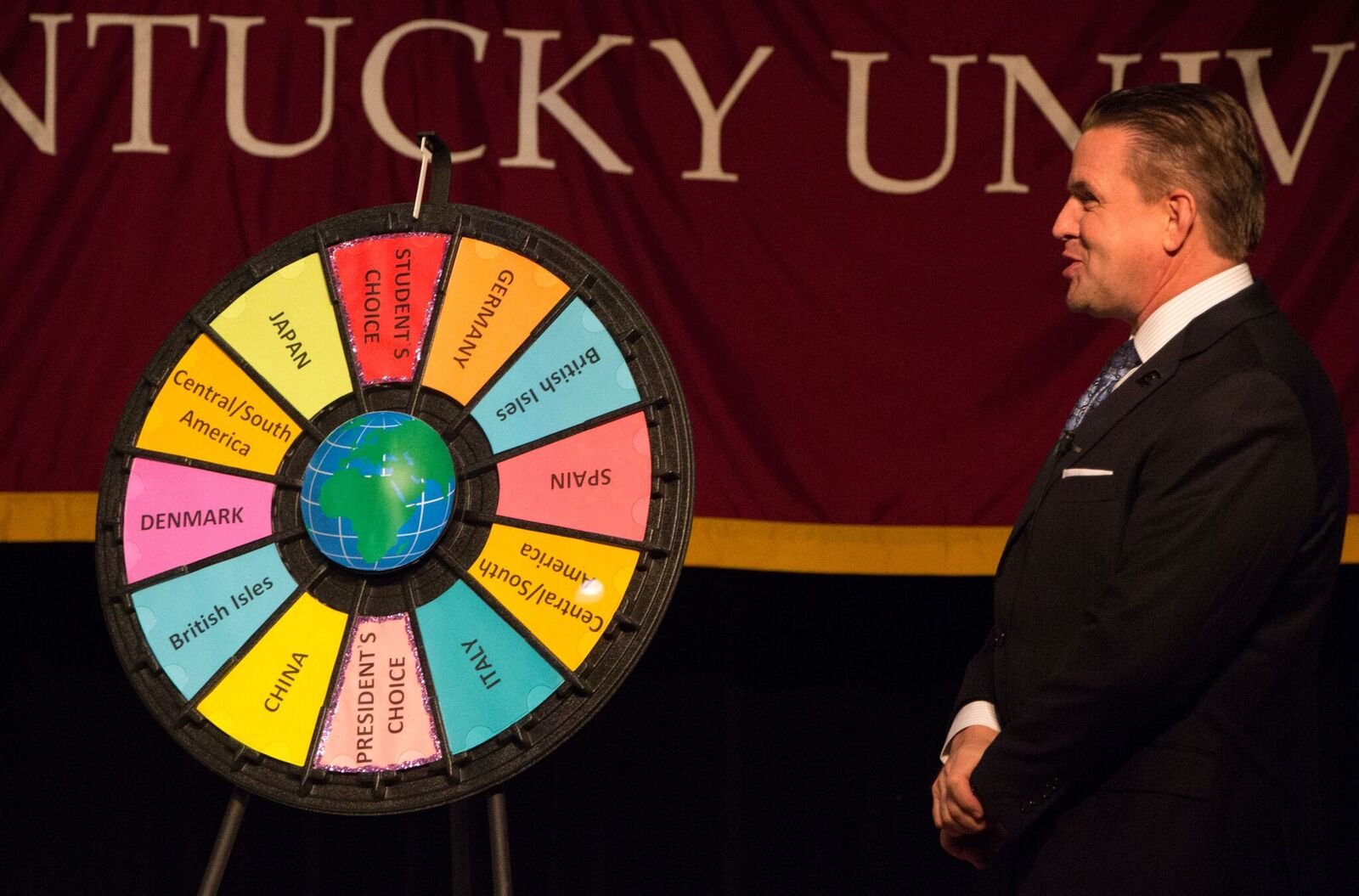 Additional Information