Springfield Township
Introduction
This quaint town of families thrived along the banks of Indian Creek. It was established by two friends from Germany, John Miller and Jacob Mann. Their families built farms throughout the valley. They built the town of Springfield, Cook's Fort, and the Indian Creek Church. Decimated by diphtheria and typhoid, in the late 1800s and early 1900s, the town faltered in existence. By the 1940s, with improved roads and transportation, the town of Springfield disappeared.
Images
Remnants of the stone dam at Hunter Springs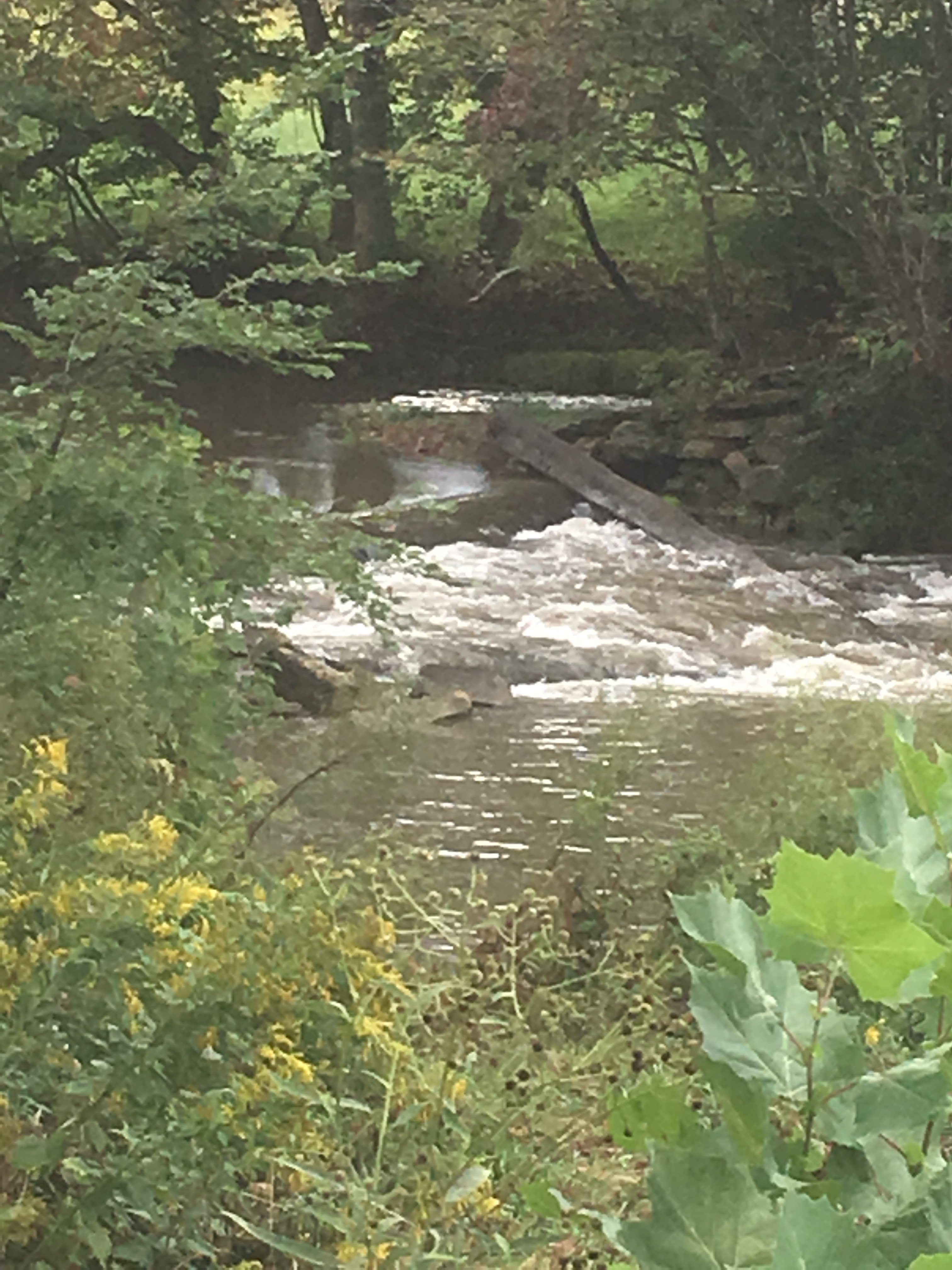 Mann-Miller Historical marker at the Hunter Springs pavilion.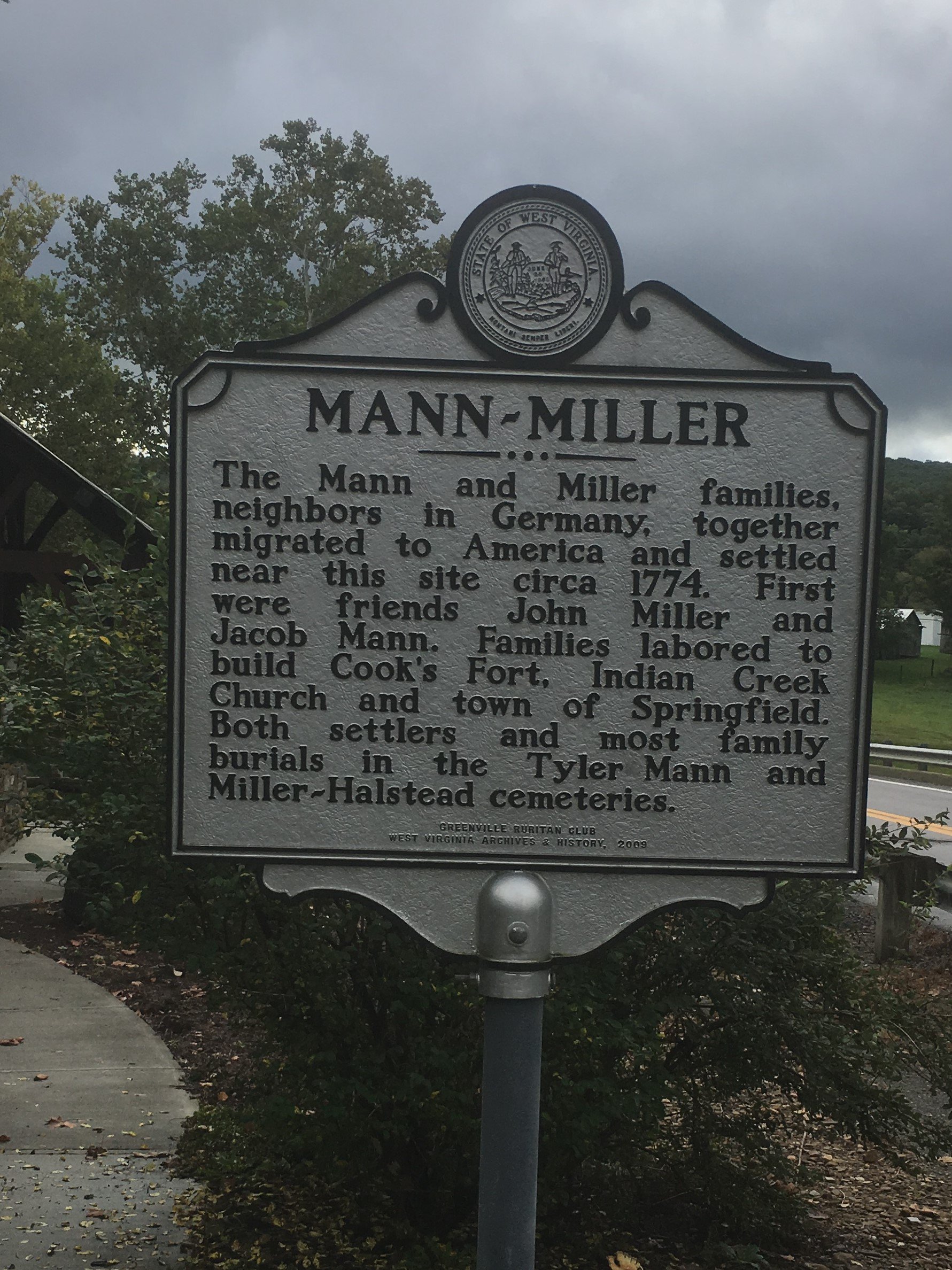 Backstory and Context
Before the founding fathers struck pen to paper, the families of Jacob Mann and John Miller, both German immigrants and friends, settled in the region of Indian creek. They built productive farms and raised families. They aided in the establishment of the local fort, Cook's Fort, around the bend near present-day Greenville, West Virginia. They fought off raids and prospered along the banks of the river.
As time progressed, the township of Springfield was developed. It consisted of roughly forty families. They built a school and church, along with homes and a hotel resort. It was a stopping point for those venturing from town to town in the region.
"Home to about 40 families, the village included churches, a school, general store, doctor's office, shops, mills and a tannery, as well as a resort hotel"1.
The township made and sold shoes, tools, bricks, leather products, guns and gun powder. The town thrived and was renamed Hunter Springs. A rock dam was built on Indian Creek to control and use the water flow. Houses and families prospered in the region along the Great Road. Rope bridges and dirt roads led people through the valley and through the quaint little town.
In the late 1800s, diphtheria ravaged the people of Hunter Springs. A few decades later an outbreak of typhoid added to the losses. The township was struggling to survive. The final nail in the coffin was the improved roads and bridges in the region. People no longer needed to stop in at Hunter Springs to rest. There was no longer a need to stop at the resort and stay the night. By the 1940s the town no longer existed. The schoolhouse was converted into a single family home. Remnants of the rock dam are still visible from the roadway, next to the dedication marker and educational pavilion.

Sources
1from The Monroe County Historical site pavilion on Indian Creek- visited on 09/18/2018
Additional Information