Old Growth Tree Stump at Kings Mountain National Military Park
Introduction
In 2006, when this tree was cut down, it was dated to the late 1700s. At the time of the battle, this tree would have only been a few years old, it was not one of the old growth trees that provided cover for the Patriot Over Mountain Men who used the 5-6 feet diameter of the tree to shield themselves from the musket fire from Ferguson's loyalists at the top of the ridgeline. However, his stump serves to show an approximate size of the trees that covered the battleground and contributed to the Patriots victory.
Images
Artist rendition of the battlefield. "Kings Mountain," Don Troiani Art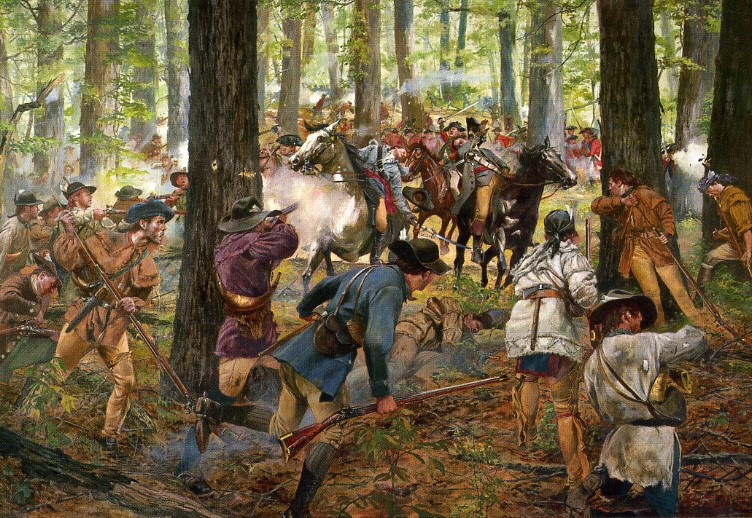 Picture of stump taken the year it was cut down. Photo courtesy of Kings Mountain National Military Park.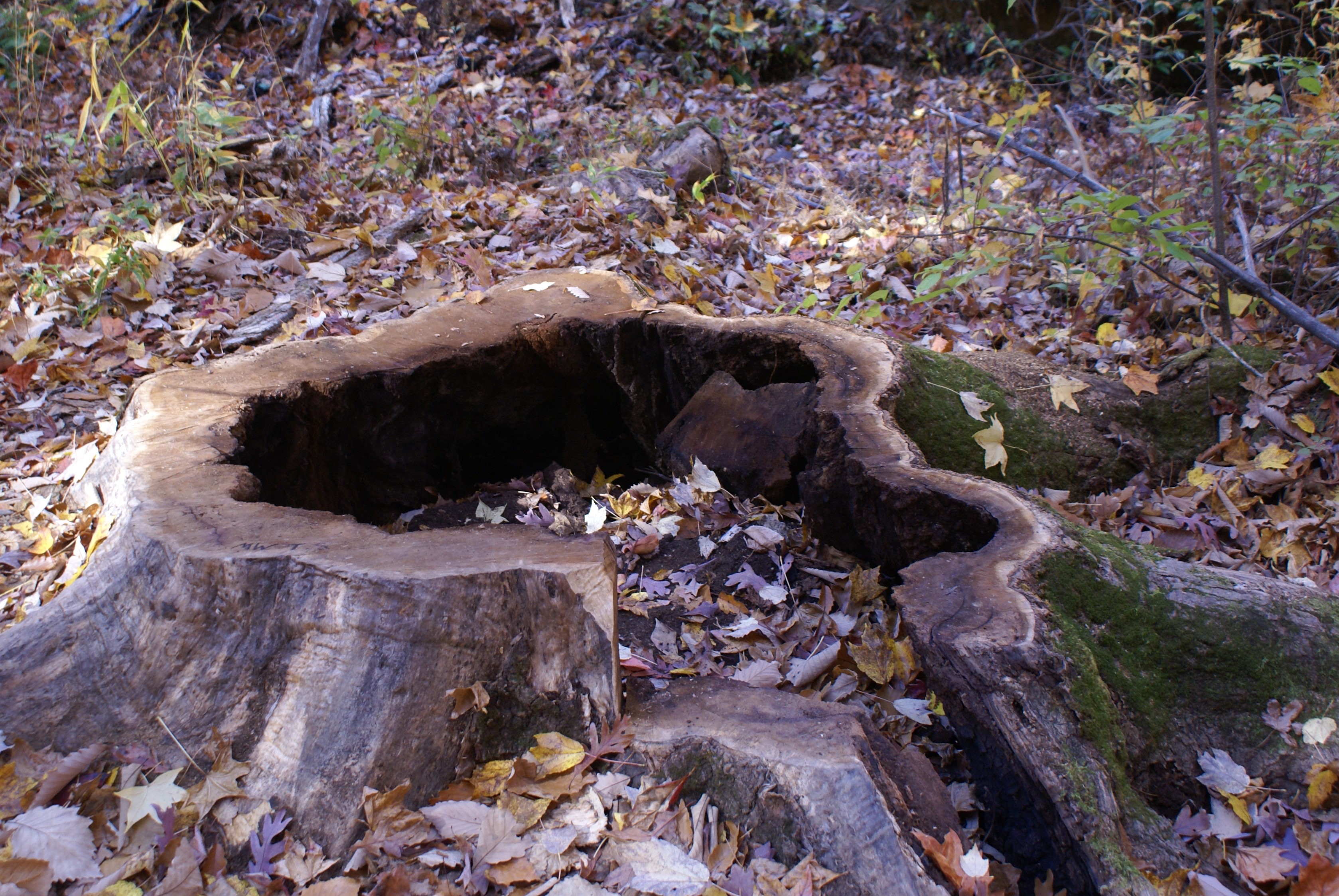 Backstory and Context
But looking around you can see that battlefield looks much different today. In 1849, Lossing's Pictorial Fieldbook of the Revolution described an old-growth hardwood forest, indicating the area had not been timbered. The top of the ridgeline was cleared in 1880 for the Centennial Celebration. Shortly thereafter, periodic timbering on the land began. In 1930, the entire ridgeline and 250 adjoining acres were clear cut for the Sesquicentennial (150th) Celebration.

Question: Make your stump speech. What do you memorialize?
Sources
Susan Hart Vincent, Kings Mountain National Military Park, Cultural Landscape Report, (Atlanta, GA, Southeast Region, National Park Service, 2003), 13.
National Park Service Cultural Landscapes Inventory: Kings Mountain National Military Park, (Washington D.C., National Park Service, 2010), 45.
"All Roads Lead to Kings Mountain," Charlotte Observer, October 5, 1930.