Fort Buchanan
Introduction
Fort Buchanan is known as the only Army installation in Puerto Rico. Several facilities are located on the base, as well as over 750 acres providing housing to nearly 130,000 military personnel, military families, retirees, and veterans. Fort Buchanan strives to provide support and training to the U.S. Army as a Power Projection Platform.
Images
An aerial view of Fort Buchanan's housing area.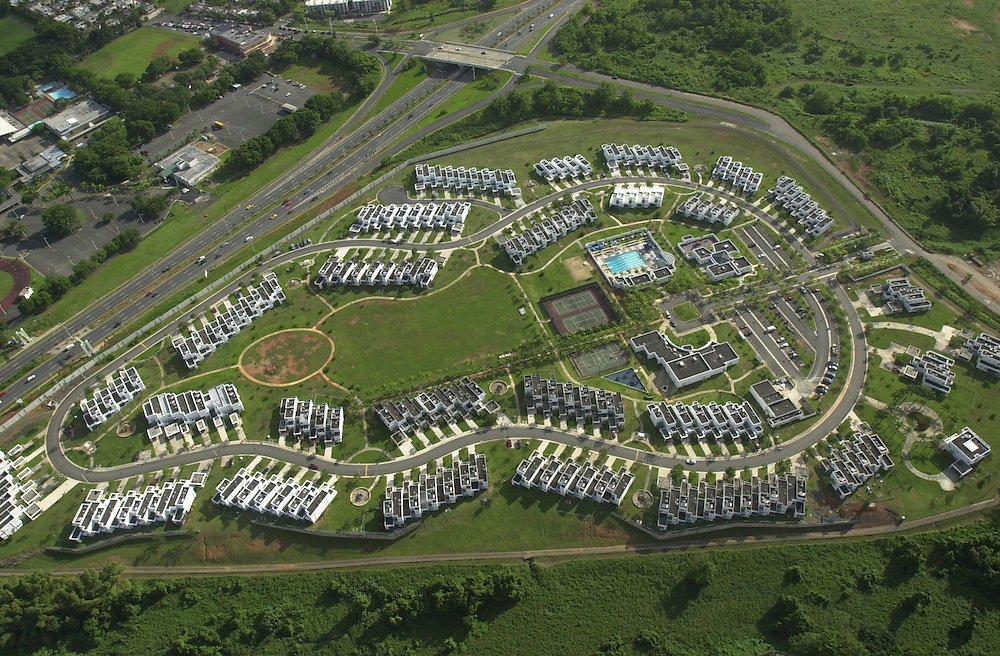 An updated view of the front of Fort Buchanan, Puerto Rico.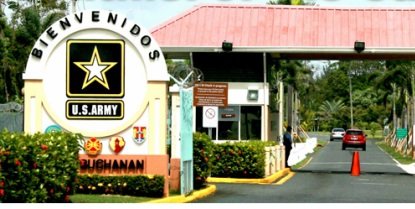 United States and Puerto Rico flags at Fort Buchanan.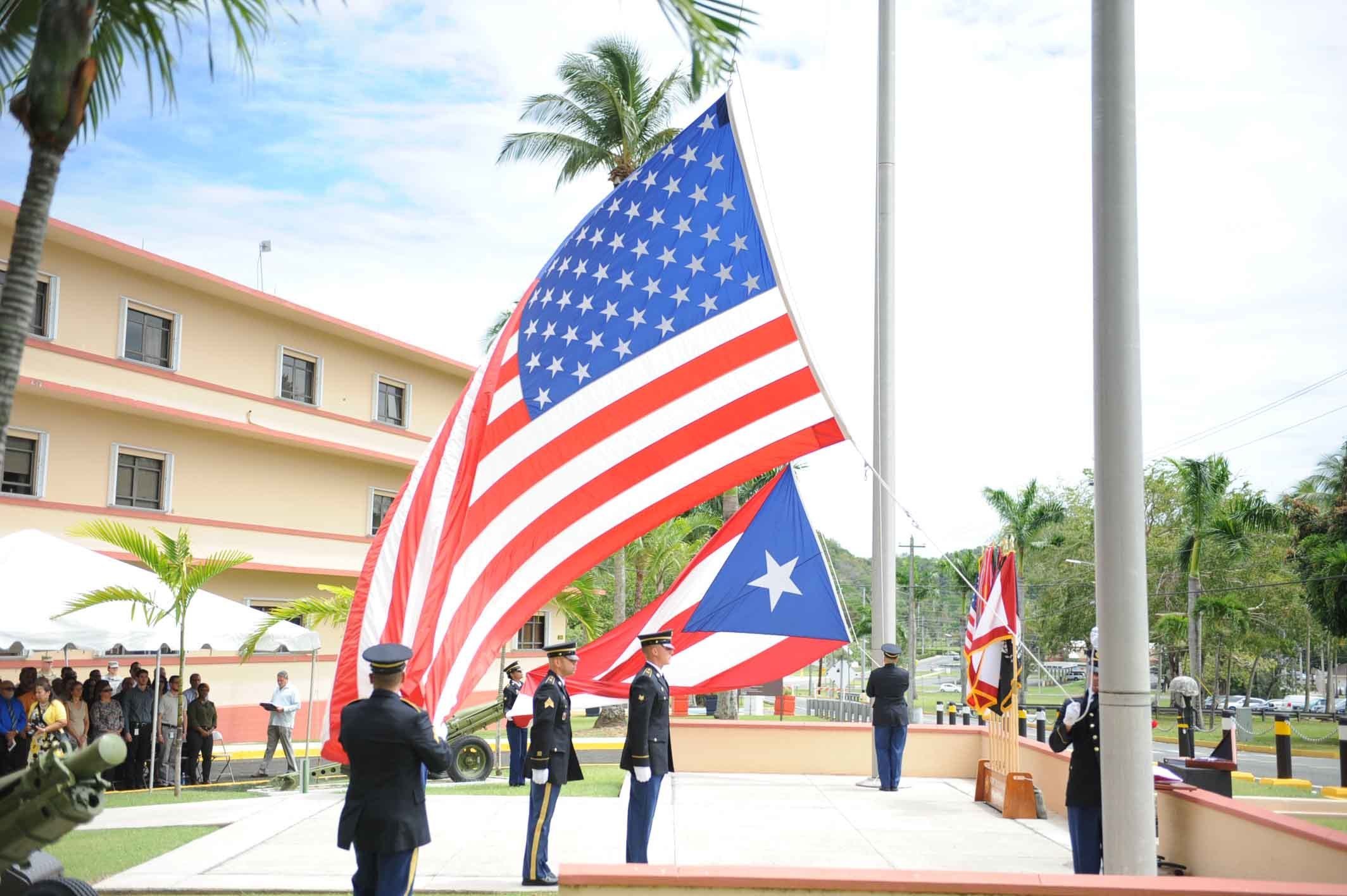 Backstory and Context
Fort Buchanan is the only base on Puerto Rico territory. It is located in Guaynabo City, Puerto Rico supplying support and preparation to troops. As a U.S. territory, Puerto Rico shares the same ideals with the U.S. on providing sufficient training for troops, while staying committed to safe housing for veterans and families. Fort Buchanan's mission stays true to their dedication of a base which trains soldiers adequately and creates future leadership for the US. Fort Buchanan has been home to respect, honor, and integrity since its establishment in 1923.

In 1920, Puerto Rico was assigned as the 65th Infantry Regiment after World War I. Nearly 300 acres were acquired intended to provide the regiment with a proper training area. By 1923, it was named Camp Buchanan after Brigadier General James A. Buchanan, first commander of the Puerto Rico Regiment of Infantry for the U.S. Army. Camp Buchanan was home to an artillery range and maneuver area for the U.S. Army and National Guard from 1923 until 1939. In May 1940, land for Camp Buchanan was extended to nearly 4,500 acres and renamed Fort Buchanan.

During World War II, Fort Buchanan became quite popular as it supplied the Army Antilles Department and sent local troops through its replacement center. It became the home of an intake center for recruits, training camp, and processing center and remains the only one in the area today. The railroad network at Buchanan connected military establishment to the Port of San Juan. Meanwhile, Puerto Rican soldiers were being deployed out of the railroad station. Fort Buchanan was adequately supplying troops with proper training and promoting their processing center.

After World War II, Fort Buchanan was reduced to the size we see today- 750 acres. The fort's training center and facilities remained until it officially closed as an Army Post in 1966, which later gave control of the post to the United States Navy. Although, by 1971, the U.S. Army gained back control of the post.

Today, Fort Buchanan is home to numerous tenant activities and non-DoD organizations which supply aid to soldiers and their families, such as the Pentagon Federal Credit Union. Apart from this, they support other agencies such as the United States Department of Homeland Security. Several support facilities can be found on base, such as Department of Defense Education Activity schools, concessions, housing areas, community centers, and many entertainment centers.
Sources
Fort Buchanan. Military Bases. Accessed April 14, 2019. http://www.militarybases.us/army/fort-buchanan/.

Fort Buchanan, PR History. Fort Buchanan Housing. Accessed April 14, 2019. https://www.fortbuchananhousing.com/history.

Fort Buchanan, Puerto Rico. Army Bases. Accessed April 14, 2019. http://armybases.org/fort-buchanan-puerto-rico/.

Fort Buchanan Army Base. Military Bases. Accessed April 14, 2019. https://militarybases.com/overseas/puerto-rico/fort-buchanan/.


Additional Information