Black History Museum VA (Richmond)
Introduction
The Black History Museum located on Leigh St. located in Richmond, VA. has so much history in the neighborhood and in the building by itself. The energy and pride, the art and performances, state-of-the-art exhibits and state-wide outreach ensure that the Leigh Street Armory is the home of the Black History Museum – Richmond's and Virginia's primary center for Black history and culture. This historic museum was built in the early 1830s, by a German man. About a century later, it became known as the "Black Branch of the Richmond Public Library". In the spring of 2016, the museum moved to a new location- the leigh Street Armory. The building it had been moved to, went through many phases of inclement weather and abandonment but somehow it stood through it all. This specific Black History Museum, is also a main culture center of VA it shows displays the rich culture VA has to offer.
Images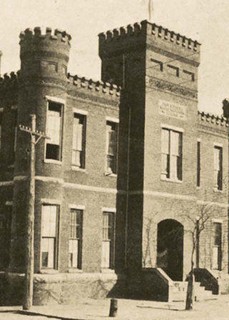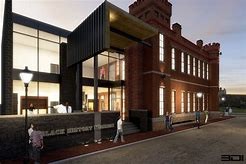 Backstory and Context
The Black History Museum of Richmond, Virginia goes way back before its original date for opening up as a Black History Museum. From start to present it has close to 200 years of history. Before moving to the place it is now, it was bought as a house by a German man, Adolph Dill. In 1932 it became the Black branch of the Richmond Public Library and was named in honor of Rosa D. Bowser, the first Black female teacher in Richmond, Va. Its Historic voyage includes moving into a new venue on Leigh St. This street is very important to Black culture around Richmond. It was and is a predominately Black area, and holds historic factors. Shortly after 1899, the previous venue was made into a school and then during World War II, it was basically a rec center for Black Servicemen. The museums website says:
"In the midst of historic interactives there are two prominent contemporary pieces — 13 foot likeness of Virginia native Arthur Ashe commanding attention as the model for a Monument Avenue statue by Paul DiPasquale. This 600-pound figure commemorates the only Black male tennis player to win singles at Wimbledon, the US Open and the Australian Open. Second, the floor to ceiling abstract sculptural interpretation of Hampton University's Emancipation Oak pays tribute to the site of the first Southern reading of the Emancipation Proclamation in 1863. The second floor galleries are reserved for nationally traveling exhibitions as well as exhibitions by local artists and community organizations."
Since visiting the museum I must admit that this is a gem that the city of Richmond has, it is very important because it holds so much history for African Americans, that many have never even experienced. I believe all Black Historical sites are something that we need to protect at all costs. For some people this is very new because we are not taught in the school systems or sometimes not at home. These exhibits in Black History museums would not be there if they were not important to and for our people.
Sources
. About BHMVA, Blackhistorymuseum.org. Accessed October 27th 2019. https://www.Blackhistorymuseum.org/preserve-stories-that-inspire/.
. History of Leigh Street Armory, Blackhistorymuseum.org. Accessed October 27th 2019. https://www.Blackhistorymuseum.org/history-of-leigh-street-armory/.
. Exhibition Highlights, Blackhistorymuseum.org. Accessed October 27th 2019. https://www.Blackhistorymuseum.org/exhibitions/.
Image Sources
http://www.wvtf.org/post/three-years-later-virginia-welcomes-back-its-black-history-museum

https://theshockoeexaminer.blogspot.com/2016/05/black-history-museum-reopens-in.html