Harford County Court House
Introduction
The Harford County courthouse or the Circuit Court for Harford County is one of Marylands' oldest public institutions. The Circuit Court for Harford County is a trial court of general jurisdiction established in 1851 by the Maryland Constitution. The Courthouse is a two-story hip-roofed brick-shaped structure that was built in three sections. This court was also important during the Civil Rights movement with H. Rap Brown because this is the courthouse where Brown's trial was suppose to happen but then never did.
Images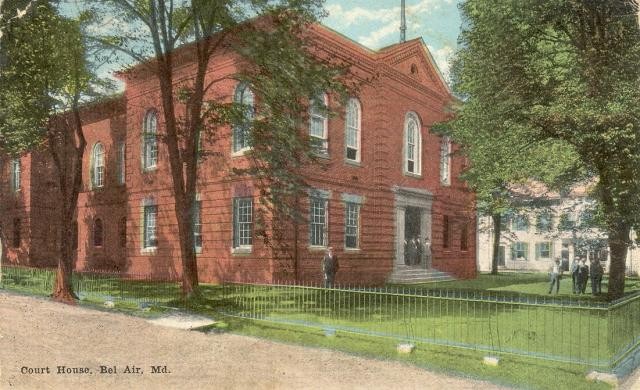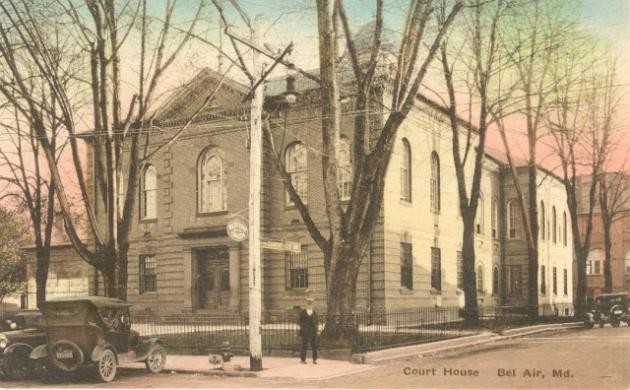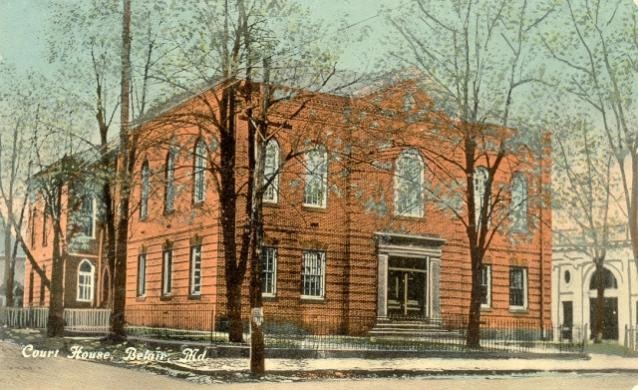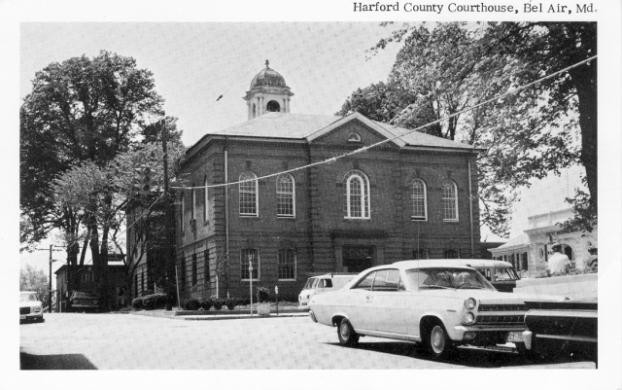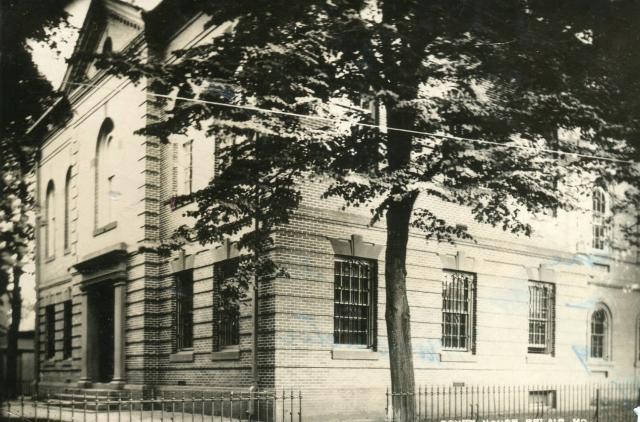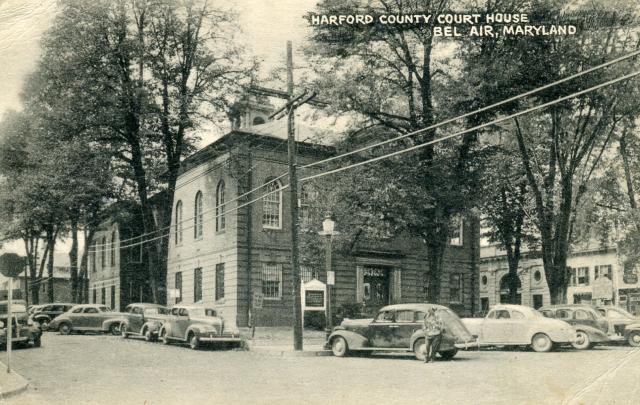 Backstory and Context
The Harford County Courthouse was developed in 1774. It was a small little space with no effort into the construction of the courthouse at the time. In. 1791, the first courthouse was actually built on two and five-eighths acres of ground in Bel Air. It had two floors and the actual courtroom was down stairs. In 1858, the courthouse was burned and the central building was completely destroyed but the two wings of the courthouse were saved. This courthouse has been expanded several times over the decades but a lot of the original building has not changed.
H. Rap Brown was a Black Panthers leader, charged with inciting a riot in Cambridge, MD. In 1970, the trial of H. Rap Brown had violent repercussions in Bel Air. Brown, a member of the militant political-revolution group the Black Panthers, was charged with inciting a riot in Cambridge, Md. He was originally to be tried there, but was granted a change of venue to Bel Air in order to receive a fair hearing. However, the Bel Air courthouse received several bomb threats after his arrival. Two men drove to the courthouse on March 23 with the intent of using plastic explosives to demolish it. Due to threats, though, the courthouse was under heavy guard and they were unable to carry out their plan. On March 9th, 1970, R. Featherstone and W. Payne were killed in their car from a bomb that was in the car with them.This was the night of H. Rap Brown's trial which he disappeared for while the police were handling the bombing car. Six years later, Brown. was shot during an armed robbery attempt in NYC. He was put on parole but then arrested in 2000 for murder. Brown was a leader in the Student Nonviolent Coordinating Committee but called violence a necessary tool for Blacks and suggested he would shoot Lady Bird Johnson. H. Rap Brown was an intense leader with powerful words and movements that he was ready to show to the entire world. H. Rap Brown is now serving a life sentence for murdering two police officers 2000.
H. Rap Brown's trial was called, "The Trial that never was". Brown was indicted on August 14th, 1967 for count of arson, count of common-law crime riot and count for common-law crime of inciting to riot. His trial was called "The Trial that never was" because the trial took forever to develop and it did not even happen in Bel Air which is where it was suppose to happen. The reason why the trial did not happen in Bel Air was because of an explosion in a car. The fear was growing for the town after H. Rap Brown made a speech in Cambridge convincing African-Americans to burn down the town. Having put the two incidents together, the police believe that Brown was in on this car explosion. The town was under lock down because of the threats from H. Rap Brown that the police were receiving. The trial was moved to Howard County and H. Rap Brown would be seen by Judge James MacGill. The judge moved the trial because some showed concern of the State's Attorney of Dorchester County over the unfairness of the trial and the court in Harford County. After hearing about the car explosion, Judge Dyer said, "I think Mr. Brown can win this trial. Any criminal has a chance."
Sources
Peck, Jamie. "Bel Air." Baltimoresun.com, Baltimore Sun, 16 June 2018, https://www.baltimoresun.com/features/bal-artslife-guide-belair-htmlstory.html.
"a Historical Look at out Nation's County Courthouses through Postcards." Courthousehistory.com, http://courthousehistory.com/gallery/states/maryland/counties/harford.
Additional Information