Original Location of Alyson Publications Inc.
Introduction
Sasha Alyson is an American businessman and writer of LGBT-themed children's books under the pseudonym Johnny Valentine. He is the founder of Alyson Publications Inc., Bay Windows, Alyson Adventures, and Big Brother Mouse. In 2003 Alyson sold the businesses he owned at the time and moved to Southeast Asia. He currently lives in Luang Prabang, Laos, and works as a volunteer adviser for Big Brother Mouse.
Images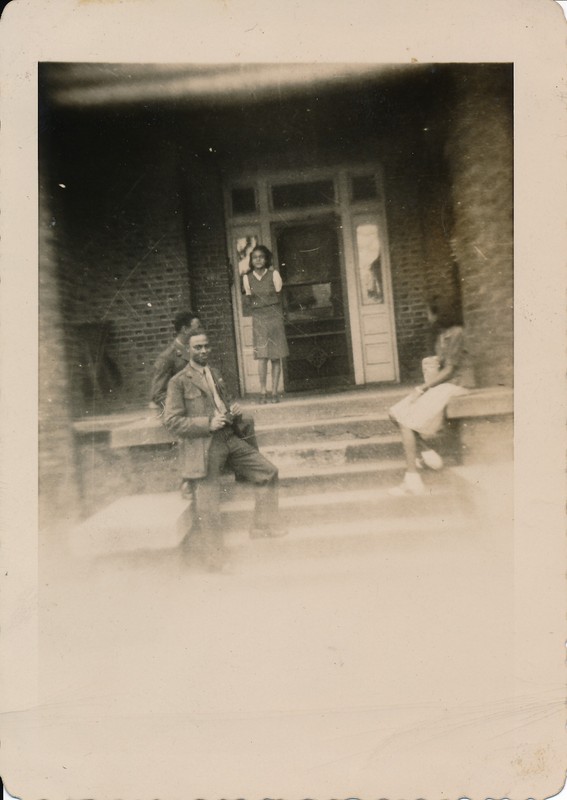 Backstory and Context
Alyson Publications Inc., later called Alyson Books, was founded by Alyson in 1980. Alyson Publications Inc. was influential in publishing and making available LGBT books, especially for children in the 1990s. During this time, Alyson offered copies of Daddy's Roommate and The Duke Who Outlawed Jelly Beans free to libraries whose copies had been checked out and never returned by community members who disapproved of the LGBT themes the books contained and wanted to make sure children couldn't access them. Alyson was the winner of the Lambda Literary Foundation Award in 1988 and was the New England Booksellers Association's Publisher of the Year in 1994.
In 1983, Alyson founded the Boston-based newspaper Bay Windows because he felt the media available for LGBT people at the time wasn't politically active enough, particularly in regards to the AIDS crisis. Bay Windows would go on to become the largest LGBT-oriented newspaper in New England, heavily-involved in the push to legalize same-sex marriage in Massachusetts, and a member of the National Gay Media Association (NGMA). As of 2016 there were twelve member newspapers in the NGMA, who had a combined weekly readership of roughly a million people across the United States.
Alyson sold both Alyson Publications Inc. and Bay Windows in order to found Alyson Adventures in 1995, which plans adventure tours for LGBT people. He later sold Alyson Adventures in 2002 in order to have time to travel himself. Alyson Adventures still exists as the more active tours offered by HE Travel, and offers tours to places like the Grand Canyon, Tuscany, Laos, and Easter Island.
While travelling in Laos, he was inspired by the lack of reading material to found Big Brother Mouse, which is an organization that publishes and distributes children's books written in Lao in order to promote literacy. Big Brother Mouse publishes around thirty books a year ranging from fairy tales to science books. Most are written in-house by Alyson and other employees.
Initially, Alyson struggled to learn to read and found it uninteresting. When his parents introduced him to Dr. Seuss, however, he changed his mind. He credits this experience with shaping his belief that learning to read can and should be fun, which is a major tenet of Big Brother Mouse along with providing access to books.
As Johnny Valentine, Alyson has published a variety of books including The Duke Who Outlawed Jelly Beans and Other Stories, One Dad, Two Dads, Brown Dad, Blue Dads, The Daddy Machine, The Day They Put a Tax on Rainbows, and Two Moms, The Zark, And Me. He's written several books for Big Brother Mouse as well, including Eggs, Eggs, Eggs and Polar Bear Visits Laos.
This building now houses Boston Sign Company Inc., and Alyson Books appears to have gone out of business. No current address, website, or other contact information is available.
Sources
Alyson donates its gay-themed picture books to libraries.. Publishers Weekly. March 16th 1992. 19.
Anonymous. "National media group expands." Windy City Times (Chicago) January 13th 2016. 9.
Anonymous. "NGMA member papers endorse Clinton for president." Windy City Times (Chicago) October 26th 2016. 17.
Howell, Kevin. O Pioneers!. Publishers Weekly. May 5th 2008. 32 - 33.
O'Brien, Maureen. Gay books under attack offered free to libraries. Publishers Weekly. August 31st 1992. 18.
Image Sources
Photo credit: Blue Plover via Wikimedia Commons

Additional Information