Flood Scene, West Terre Haute
Introduction
Inside the memorial union there's a painting by John Laska. The painting depicts a flood in West Terre Haute in 1960. It was a gift to the university campus art collection.
Images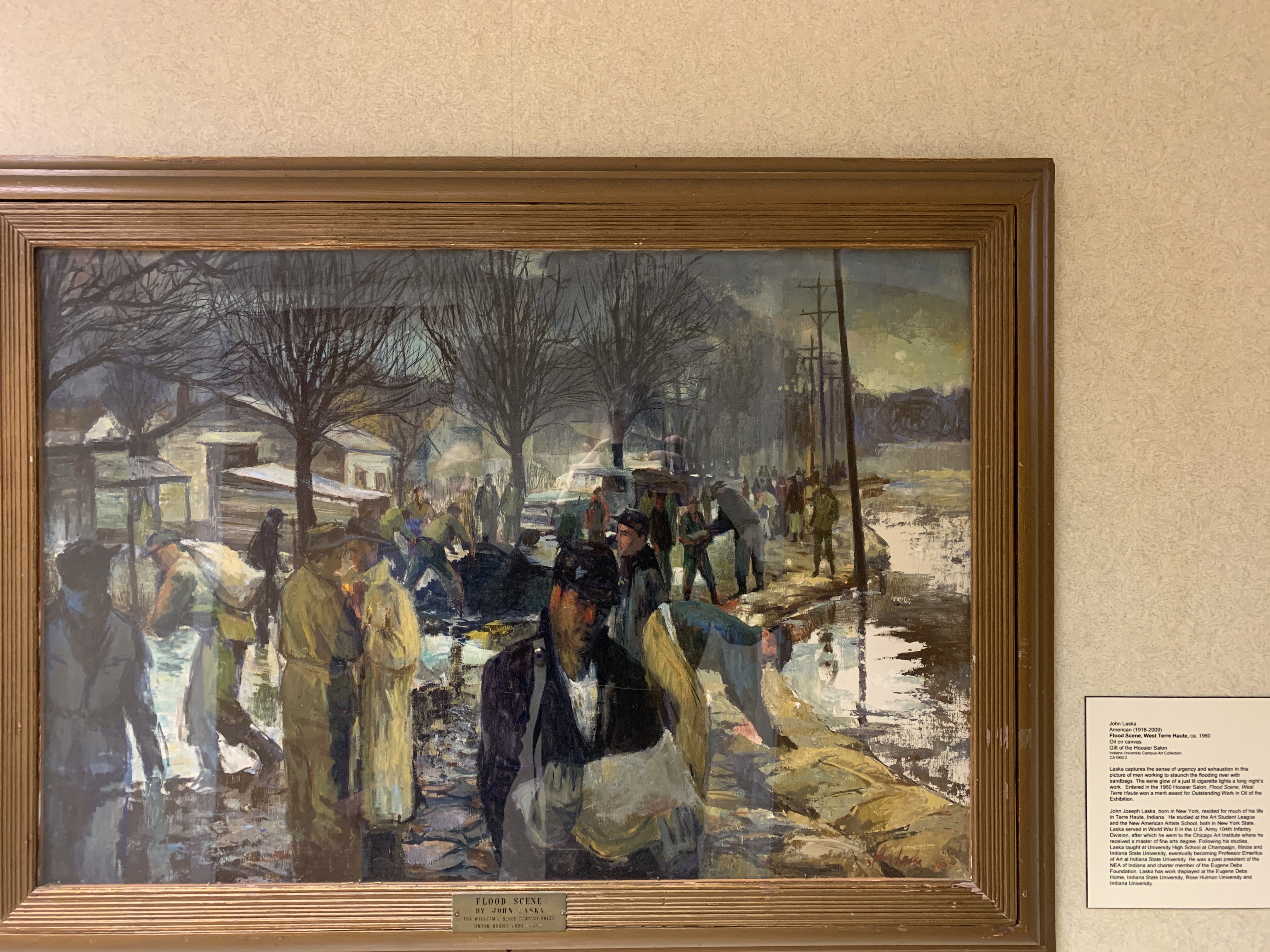 Backstory and Context
Laska captures the sense of urgency and exhaustion in this picture of men working to staunch the flooding river with sandbags. The eerie glow of a just lit cigarette lights a long night work. Entered in the 1960 Hoosier saloon, flood scene, West Terre Haute won a merit award for outstanding work in oil of the exhibition.