Panoramic Hill
Introduction
Author-Uploaded Audio
Panoramic Hill is a scenic and architecturally-important neighborhood within a hillside landscape shared between Berkeley and Oakland. Hiking paths and equestrian trails wind their way through the area. Architecturally, it features historic homes that were mostly designed between 1900 and 1940 by some of Berkeley's most prominent architects. Panoramic Hill was added to the National Register of Historic Places in 2005 as a National Historic District.
Images
Panoramic Hill (Berkeley)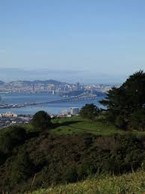 Panoramic Hill (Berkeley)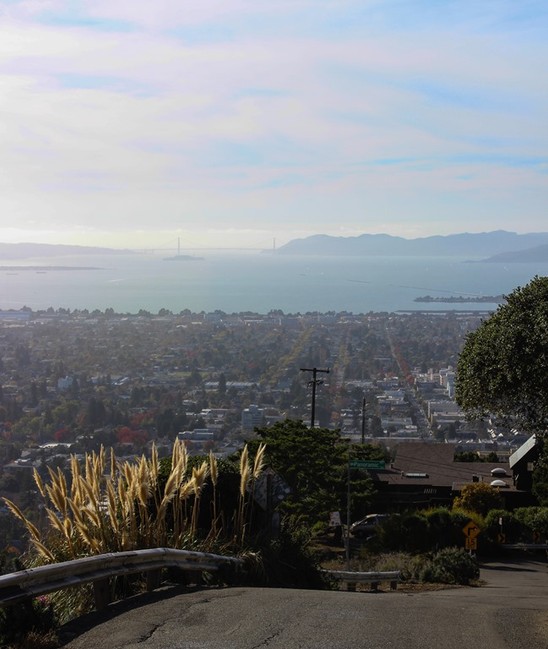 Panoramic Hill (Berkeley, 1922)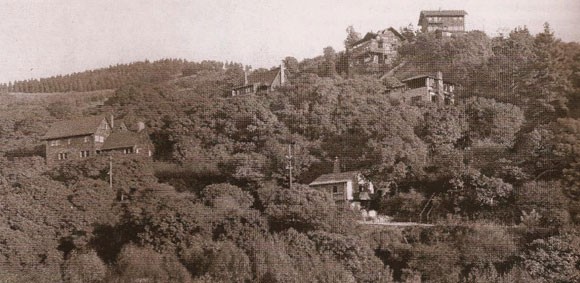 Panoramic Hill (Berkeley, 1922)

Backstory and Context
Author-Uploaded Audio
Panoramic Hill is an architecturally historic hillside neighborhood that spans portions of both Berkeley and Oakland. This neighborhood features many early twentieth-century homes, the construction of which was associated with the early twentieth-century Arts and Crafts Movement in California. The Panoramic Hill neighborhood was initially developed for residential use in 1888. The early residents of this neighborhood were professors from the University of California at Berkeley, in addition to members of the Sierra Club, who founded the environmental organization in 1892.
The architectural design styles that are represented in the Panoramic Hill neighborhood include: Shingle, Bungalow/Craftsman, Mission/Spanish, Colonial Revival, Beaux-Art. These styles were also integrated in a design aesthetic that became known as Bay Area Traditional. Some of the most prominent architects then living in Berkeley and elsewhere in the country designed these private homes during the early decades of the twentieth century. Among these renowned architects were Bernard Mavbeck, Ernest Coxhead, Julia Morgan, Walter Steilberq, Walter Ratcliff, John Hudson, and Frank Lloyd Wright, along with several others.
The Panoramic Hill neighborhood was added to the National Register of Historic Places in 2005 as a National Historic District. It is also known locally as University Hill or University Terrace. In addition to the site of many historic private homes, Panoramic Hill also features public pedestrian paths for walking, hiking, and biking, as well as equestrian trails. Certain parts of this landscape are fairly wooded. However, at some of its higher elevations, Panoramic Hill offers stunning, unobstructed views of the Bay.
Similarities have been noted between the Panoramic Hill neighborhood and some of the most picturesque Mediterranean hill towns in Europe. These similarities are due to the winding roads, the way that the homes are nestled within the hilly landscape, and the overall aesthetic quality of the design. However, the shingle-style architecture makes this neighborhood distinctly Californian. The Berkeley portion of Panoramic Hill is located primarily within Claremont Canyon Regional Preserve.
Sources
"Panoramic Hill", Berkeley Historical Plaque Project. Accessed March 7th 2020. https://berkeleyplaques.org/plaque/panoramic-hill/?cat=28.
"National Register of Historic Places Registration Form", United States Department of the Interior National Park Service. Accessed March 7th 2020. https://www.cityofberkeley.info/uploadedFiles/Planning_and_Development/Level_3_-_LPC/2018-12-06_LPC_ATT3_1%20and%205%20Canyon_National%20Register%20Designation_Panoramic%20Hill.pdf.
Image Sources
Makingthymeforhealth.com

Makingthymeforhealth.com

Berkeley Architectural Heritage Association

Berkeley Architectural Heritage Association

Additional Information