St. Christina Church
Introduction
St. Christina is a church on the south side of Chicago that has been around since 1921. It was founded because of the growing population in Mount Greenwood. The church has had a school since 1938. Ever since then the school and the church have been thriving.
Images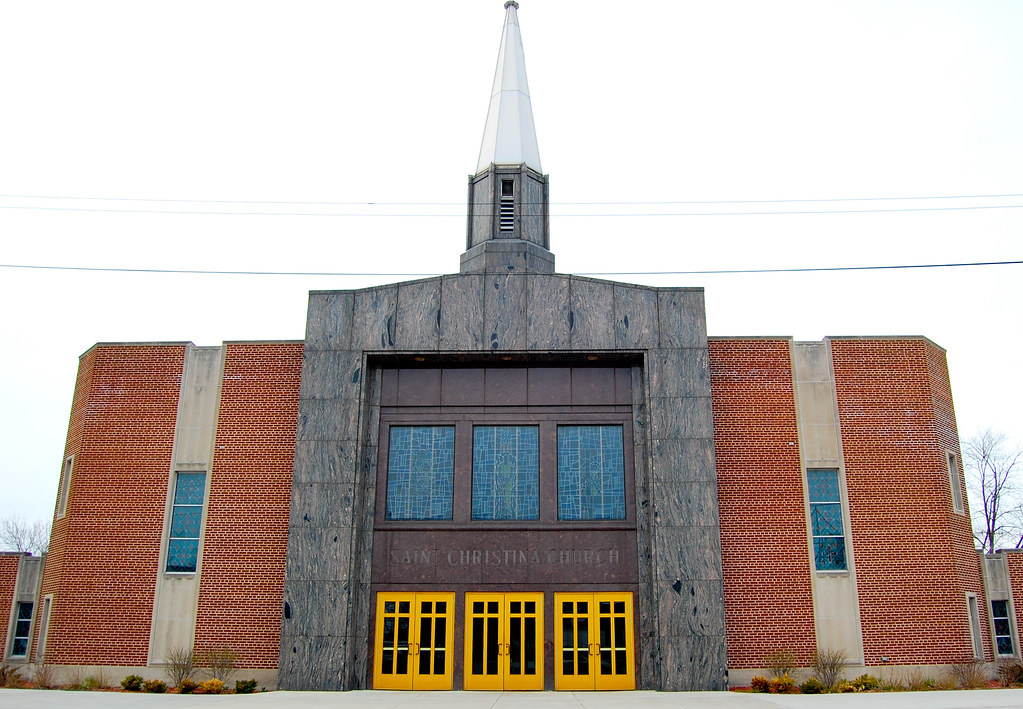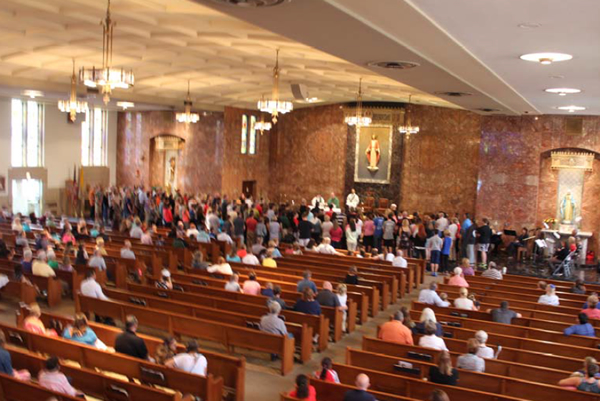 Backstory and Context
St Christina was founded in 1921 by Rev. Peter Geraghty. [1] He believed that the Mount Greenwood Community needed a Catholic Church because it was an up and coming area. The first mass at St. Christina was said at Cunningham School by Rev.Thomas Friel. This was a small building that did not fit many people, but this did not last for long. By 1927, the new church building was built and the first mass was celebrated. This is where masses are still celebrated till this date.
As the years went on, St. Christina continued to "build on their blessings." This was a phrase used when the parish decided to add onto their ever-growing parish. In 1929 there was a recreational center built for all parishioners to use. Following close behind, in 1930 a rectory was built where all parish operations would run through. In 1935, a brick church was built in the same place the portable church was. The Mount Greenwood neighborhood continued to grow, and it was obvious that a school was needed. This school would open in September of 1938 where 173 students were enrolled.
As the years went on St. Christina continued to grow in their church and their school. They now boast enrollment of 469 students. They offer many activities for students and parishioners to take part in. Some of these include youth ministry, soup kitchens, athletics, bingo, teen club, CCD classes, and much more. St Christina is a huge part of the Mount Greenwood community, and they hope to continue to thrive as the years go on.
Sources
[1] Whirtiy, Kathy. The Heart and Soul of St Christina, stchristinaparish.org. Accessed March 27th 2020.