Gene Stratton Porter and the Limberlost Swamp
Introduction
Gene Stratton Porter an Indiana breed author and conservationist born out of Wabash County in 1863. Gene was not like other wives of wealthy businessmen of the time. She was outspoken and not afraid to do her own thing. Early into her childhood, her family moved to Wabash, IN. Growing up she became fascinated with nature and the outdoors, but specifically with birds. Stratton-Porter herself writes that she had been "reared by people who constantly pointed out every natural beauty, using it wherever possible to drive home a precept, the child lived out-of-doors with the wild almost entirely. (Stratton-Porter,1926). Year after her marriage to Charles Porter, they moved to Geneva, Indiana in 1894. There Gene and her husband built a 14-room home known as the famous "Limberlost Cabin" which is located next to the Limberlost Swamp.
Images
Portrait of Gene Stratton Porter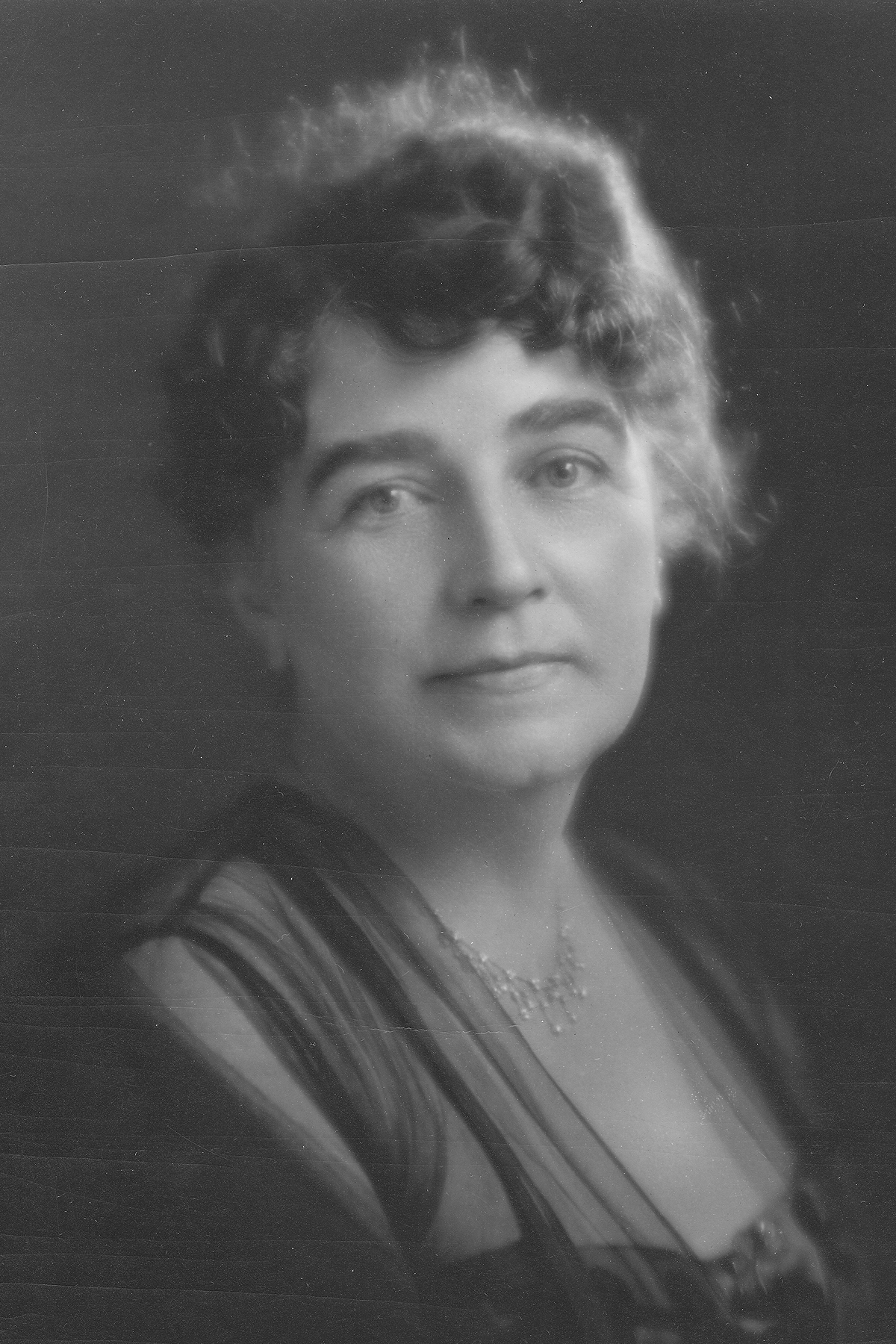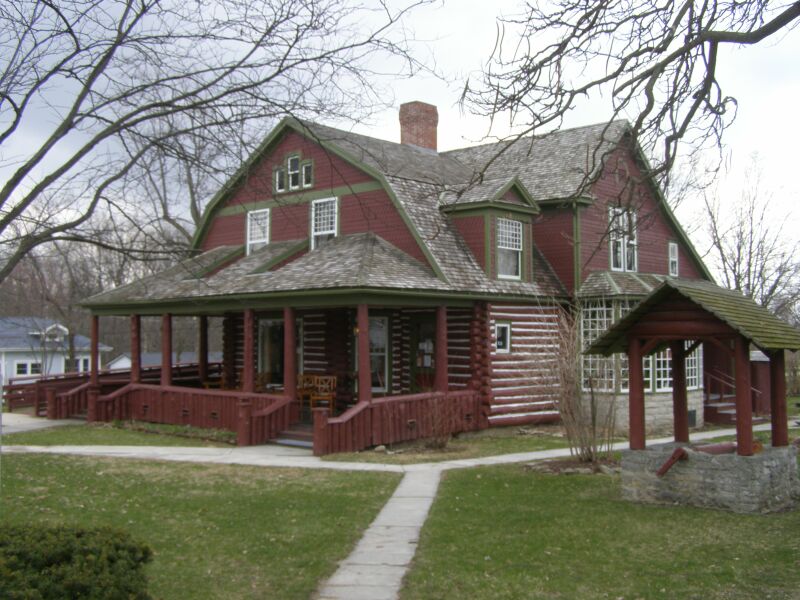 Backstory and Context
The Limberlost swamp is a wetlands region that was connected to the Wabash River. Gene set out to explore the swamp with her camera. She took pictures of the animals in the swamp and even began submitting these photographs along with her articles to outdoor magazines such as Recreation and Outing. One of her Outing articles was about her concerns surrounding birds being harmed by other journalists. The way she wrote and photographed the birds created a portrayal of everyday nature. She believed that people were only going to protect the wild if they grow an emotional connection to it. Her obsession with nature inspired by Indiana is apparent in majority of novels. In 1903 she released her first novel The Song of the Cardinal is about a bird that lives along the Wabash River. Her most well-known piece of work is the sequel to her second novel. A Girl of the Limberlost was published in 1909 takes place in the Limberlost Swamp, "Dodging under the willow and scrub oak branches she came at last to the faint outline of an old trail made in the days when the precious timber of the swamp was guarded by armed men…until she reaches a thick clump of bushes" (Stratton-Porter, 1909). The novel dealt with the idea of giving up land for oil. Gene wanted to protect the wetlands not only for the wildlife that lived there, but also for society to preserve our water, soil, and air. Her concerns were detailed in multiple nature essays and books. Unfortunately, the Limberlost swamp was destroyed for commercial development, killing its wildlife, and was eventually drained into Wabash River but by using her platform to explain and detail these concerns she helped push forward this early movement that still is relevant today. After the draining of the swamp, she became even more involved when she joined the movement to repeal the piece of legislation passed by the Indiana General Assembly that permitted the destruction of wetlands in the Northwestern part of Indiana. She eventually became founding member of a national conservation group that attempted to protect the elk at Jackson Hole, Wyoming. Gene Stratton-Porter continued to write and fight for nature until her death in 1924 at the age of 61.  
Sources
AALTO, KATHRYN. "THE LEGEND OF LIMBERLOST: Despite Her Fame, You Wouldn't Know about Gene Stratton-Porter Unless You Visit the Vanishing Midwestern Landscape She Helped Save." Smithsonian 50, no. 10 (March 2020): 1. https://search-ebscohost-com.proxyiub.uits.iu.edu/login.aspx?direct=true&db=aph&AN=142057310&site=ehost-live&scope=site.
Armitage, Kevin. "On Gene Stratton Porter's Conservation Aesthetic." Environmental History 14, no. 1 (2009): 138-45. Accessed April 7, 2020. www.jstor.org/stable/25473331.
"Gene Stratton-Porter." Indiana Historical Society. Accessed April 2, 2020. https://indianahistory.org/education/educator-resources/famous-hoosiers/gene-stratton-porter/.
Kilbane, Kevin. "Recently Acquired Collection of Gene Stratton-Porter Letters, Photos Offer More Details of Her Life." News-Sentinel.com, 26 Oct. 2016, web.archive.org/web/20170404145050/news-sentinel.com/news/local/Recently-acquired-collection-of-Gene-Stratton-Porter-letters--photos-offer-more-details-of-her-life.
Porter Stratton, Gene. A Girl of the Limberlost. Doubleday, Page, and Company, 1909.
Mitchell, Dawn. Gene Stratton-Porter, naturalist and author, IndyStar. March 27th 2015. Accessed May 3rd 2020. https://www.indystar.com/story/news/history/retroindy/2015/03/17/gene-stratton-porter-naturalist-author/24896009/.
Title Gene Stratton Porter: Voice of the Limberlost. Eldridge, Ann. Performed by Annette O'Toole. 1996. https://dmr.bsu.edu/digital/collection/WIPBVid/id/1.
Stratton-Porter, Gene. A LITTLE STORY OF THE LIFE AND WORK AND IDEALS OF "THE BIRD WOMAN". Garden City, New York. DOUBLEDAY, PAGE & COMPANY, 1915.
Image Sources
https://images.app.goo.gl/oi5JDbFv4CYyXx5H8

https://en.wikipedia.org/wiki/Gene_Stratton_Porter_Cabin_(Geneva,_Indiana)