Deshee Farm Unit, Wabash Farms
Introduction
Deshee Farms, a unit of Wabash Farms, was located in Knox County, Indiana. Conceived in 1938, Wabash Farm Cooperative was a new conceptualization and approach to how farms operate in America. The farm was implemented by the Farm Security Administration.
Images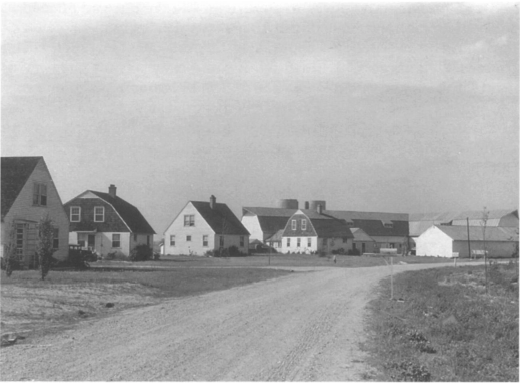 Backstory and Context
Deshee Farms housed numerous families and specialized in "dairy products, poultry, eggs, hogs, and beef" along with "alfalfa, wheat, soybeans, and corn." (Thompson, pg. 385) Cooperative farming at the time was a response to hardships farmers across the nation had been bearing as a result of the Great Depression and faulty farm practices. The main initiatives of the cooperative approach were to "utilize tracts of lands that were not suitable for family-sized farms, improve the agriculture and managerial skills of farms workers, and to increase the number of clients that could be served by the FSA for the same investment." (Thompson, pg. 386)
Residents of Deshee firms divided net earning based on hours worked, although it was stated in the bylaws of the property that each member had a stake in the property. Upon viewing newspaper archives, the farm was later accused of being a "Russian Farm" promoting communist views. This is increasingly interesting in Indiana farm history as it poses a specific spot in time when new approaches to contemporary farming were being hashed out.
Sources
Thompson, Rebecca J.. A New Deal Experiment with Cooperative Farming. Indiana History Magazine. December 1st 1995. 380 - 406.
Additional Information