Jackie Robinson Field
Introduction
Welcome to where the UCLA Bruins play baseball at. This is there home stadium Jackie Robinson Field. The stadium opened in 1981. The UCLA Bruins are part of the PAC-12 Conference. This stadium is one of the smallest in their respective conference. Jackie Robinson was also a former Bruins player.
Images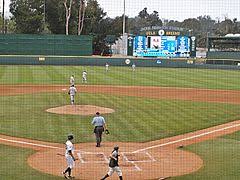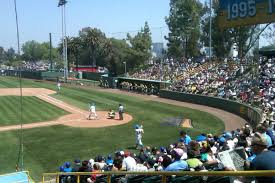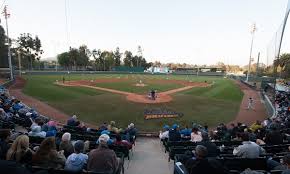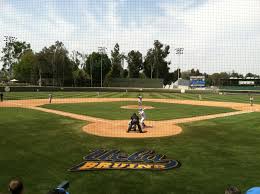 Backstory and Context
This field  was open  in 1981 where the Bruins have played home games at ever since its opening. This stadium has a small capacity of about 1838 people. This was giving as a gift to Robinson from one of his fellow classmates back in 1941. Jackie Robinson was the first African-American in the modern era. When Jackie Robinson went to UCLA he earned varsity letter in 4 sports football, track, baseball and basketball.
Jackie Robinson would go on to play 10 seasons 1947-1956 all with the Brooklyn Dodgers. Then later the dodgers move Los Angeles to become the Los Angeles Dodgers. And then after a few decades he would get a statue in front of the stadium. Robinson's classmate gave Hoyt Pardee gave a gift to help out with the construction of the stadium.
Jackie Robinson will always be considered one of the bravest people to step on the a MLB field when racism at the time was high. But nonetheless he ignored them and came one of the most impact players in MLB players. Also he became one of the bravest Black players during that time.
Sources
Jackie Robinson breaks color barrier, History. Accessed April 14th 2020. https://www.history.com/this-day-in-history/jackie-robinson-breaks-color-barrier.
Jackie Robinson, History. Accessed April 14th 2020. https://www.history.com/topics/Black-history/jackie-robinson.
Jackie Robinson, Biography. Accessed April 14th 2020. https://www.biography.com/athlete/jackie-robinson.
"THE NAME. THE LEGEND. THE MAN.", UCLA Alumni. Accessed April 14th 2020. https://alumni.ucla.edu/ucla-history/ucla-history-3/.