Frawley Historic Ranch
Introduction
At 4,750 acres in size, the historic Frawley Ranch was one of the largest and most successful cattle ranches in western South Dakota. Now a tourist destination called Elkhorn Ridge Resort, the ranch was named after the Frawley family, who lived here for 140 years before selling it in 2017. Located in the Centennial Valley, the ranch is actually comprised of six historic homesteads that Henry Frawley, the family patriarch, gradually acquired in the late 1880s and early 1900s. The ranch is significant in the following areas: agriculture, education, architecture, and culture. It was listed on the National Register of Historic Places in 1974 and was declared a National Historic Landmark in 1977. Visitors can take a historic tour of the property as well as enjoy the various recreational activities the resort offers.
Images
The Centennial Valley Schoolhouse was built in 1880 and still has its original desk, Blackboard, and stove.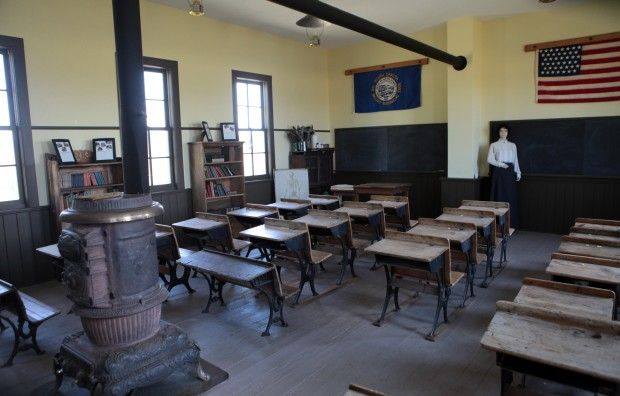 The Draper Roadhouse hotel was erected in 1888 and eventually became the home of Hank Frawley and his family in 1977.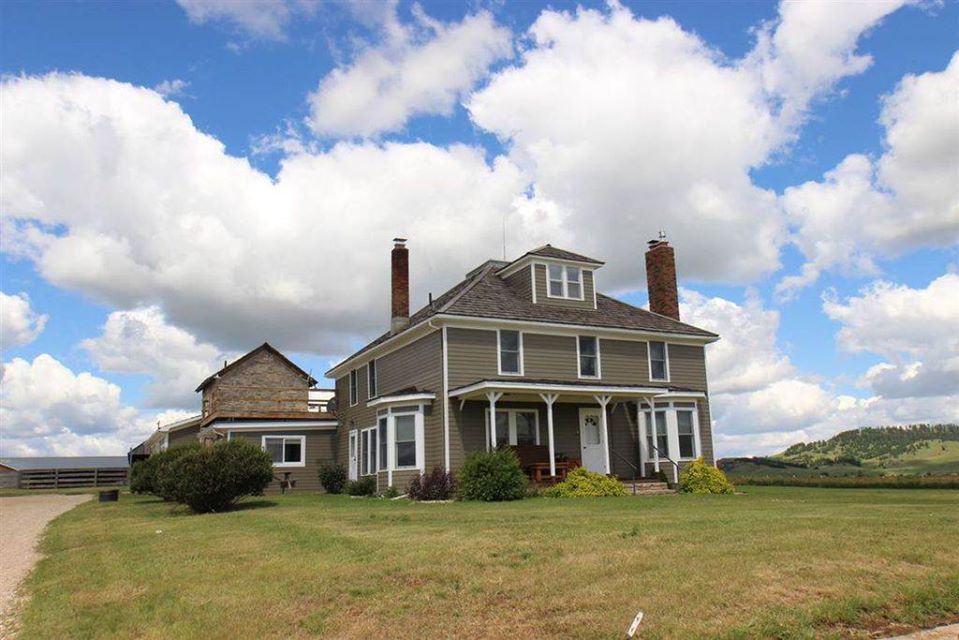 Henry Frawley built the Courtyard Barns in the late 1890s. They are unique in that they feature cut-stone horizontal siding.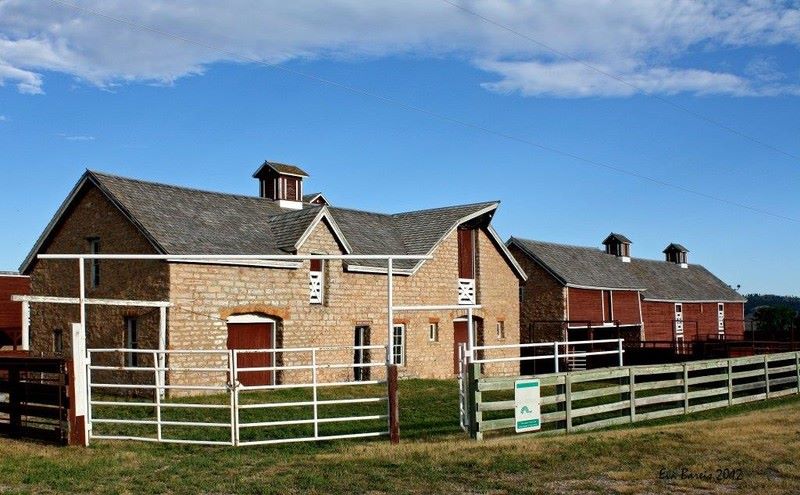 Aerial view of the the resort.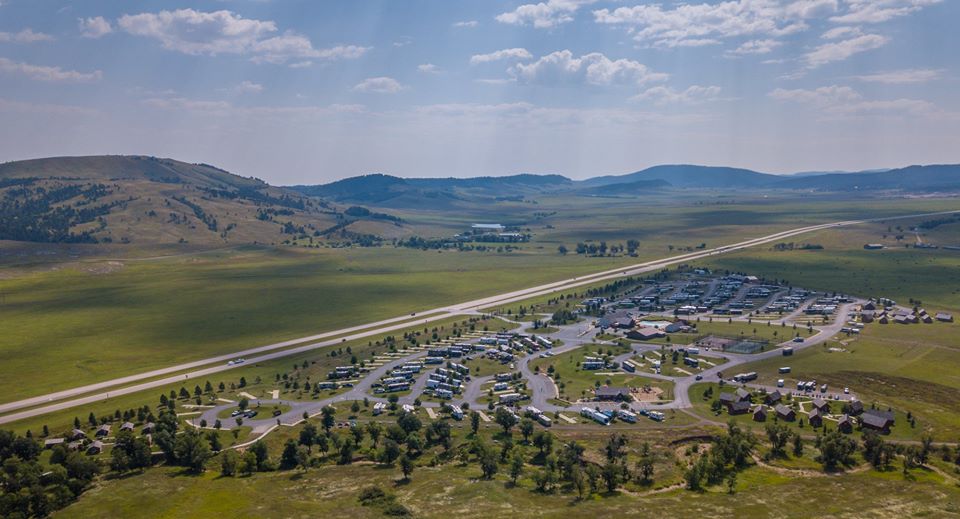 Woolsey Burton built this dugout in 1885.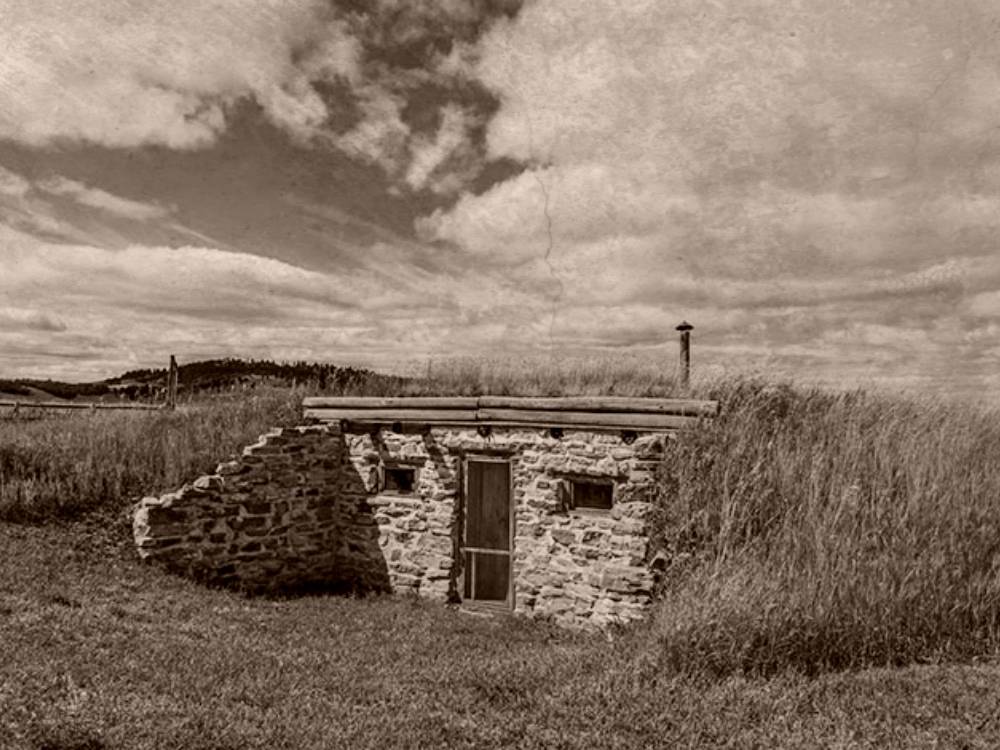 Backstory and Context
Agriculture
In 1862, Congress passed the Homestead Act, which granted 160 acres of public or government-owned land for free to any U.S. citizen who wanted to farm. However, not all areas were suitable for farming, including the Centennial Valley. As such, the ranch is significant in that it reflects one of the weaknesses of the Homestead Act, which failed to account for land that could not be farmed. This is why the ranch consists of six homesteads (each were unable to farm successfully and were forced to sell its 160 acres) and why Henry Frawley used it for livestock grazing instead.
Architecture
The ranch features a number of historic structures that still stand today including the Courtyard Barns, Draper Roadhouse, Centennial Valley Schoolhouse, Woolsey-Burton Dugout, and the James Anderson Ranch complex. The Burton Dugout is a good example of what a typical shelter looked like when a farmer just started out as a homesteader. It was a temporary home until a larger, better one could be built.
Education
Built in 1880, the Centennial Valley Schoolhouse educated local children until 1936. After that, it became a polling station and a place where scripture services were held. The schoolhouse still retains its original Blackboard, desks, and stove. Today, second graders from local schools come to the schoolhouse dressed up in period clothing and learn about local history.
Culture
When white explores and settlers arrived, Sioux and other Native Americans inhabited the area. The Sioux considered it a sacred land and used it as hunting grounds. Burial grounds, arrowheads, and flint artifacts have been found here. Evidence for Sioux burial scaffolds exist at the top of Elkhorn Peak.
The Frawley Family
Henry Frawley was born New York to Irish immigrants. He studied law at the University of Wisconsin-Eau Claire and graduated in 1876. After practicing law in Wisconsin for a year, he moved to Deadwood, lured by the prospect of a new life in the West. He practiced law there and later became the resident attorney for the Burlington and Missouri Railroad in 1890. He married his wife, Christina Anderson, that year as well. She was the heiress to what was probably the most successful ranch (a dairy producer) in the area. In 1892, Frawley bought land to establish his own ranch. He acquired the rest of property over the next 20 years or so, becoming the largest landowner in the valley. Henry died in 1926 and his son, Henry Frawley Jr., took over operations. Henry Jr.'s son, Henry "Hank" Frawley III, then took over in 1962. After Hank passed away in 2017, his wife, Molly, decided to sell the property.
Sources
"Frawley Ranch History." Elkhorn Ridge Resort. Accessed November 10, 2019. https://elkhornridgeresort.com/history.
Gartner, F.R. "The Frawley Ranch: A National Historic Landmark." Rangelands, vol. 4, no. 3, June 1982: 126-129.
Gerloff, Scott. "Frawley Historic Ranch." National Park Service - National Register of Historic Places Nomination Form. December 31, 1974. https://npgallery.nps.gov/GetAsset/a2fd3eff-cdac-4aa3-8299-4a3cefea04d7.
Wise, Brett. "Frawley Ranch being sold after 140 years in the family." KOTA TV. July 29, 2017. https://www.kotatv.com/content/news/Frawley-Ranch-being-sold-after-140-years-in-the-family--437428573.html.
Image Sources
Elkhorn Ridge Resort

Elkhorn Ridge Resort

Elkhorn Ridge Resort

Elkhorn Ridge Resort

Additional Information