Stirman's Folly
Introduction
Stirman's Folly is a prime example of the Italianate style, complete with a Tuscan tower. The pet project of Dr. William Doswell Stirman, it supposedly earned its nickname from the community for its perceived exorbitant cost of construction, $5,000 in 1860. The exact origin of the name, however, is still unknown. The property was eventually bought by tobacconist Samuel R. Ewing, before finally being sold to the Haley-McGinnis & Owensboro Funeral Home in 1945. A major renovation in 1995 included the enclosure of the front porch. It was designated a state landmark in by the Kentucky Heritage Commission in 1970, and added to the National Register of Historical Places in 1986.
Images
Stirman's Folly in 1973, around the time it was being designated an historic landmark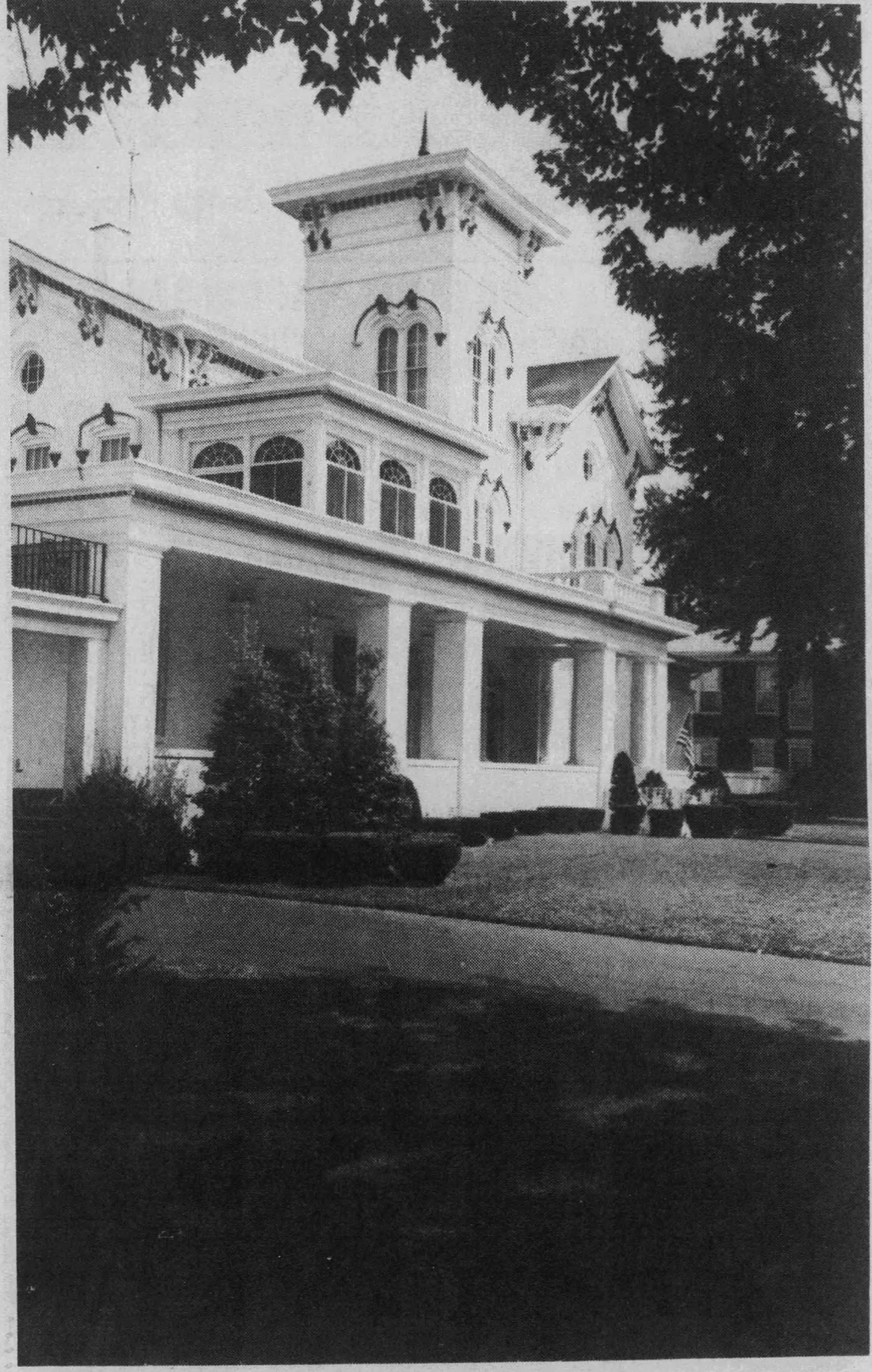 Family Portrait of the Sam Ewing Family in Stirman's Folly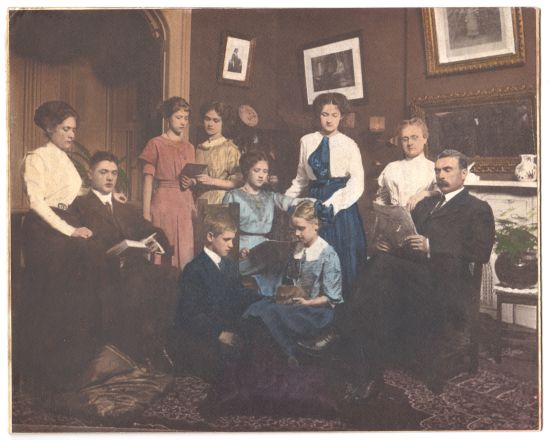 Backstory and Context
Originally from Washington County, Kentucky, Dr. William Stirman spent much of his youth in Calhoun. He received his medical degree in St. Louis in 1844, before settling in Owensboro to continue his medical practice. In 1849, he married Rachel A. Wall, who was also held in high regard by the community. He briefly taught at the Kentucky School of Medicine in Louisville before the Civil War began, and returned to Owensboro. According to local newspaper articles, Stirman was known as a man who always spoke his mind, and had a "crusty" attitude with his patients. Upon his death in May 1893, the physicians of Owensboro passed a resolution to attend his funeral as group as a show of respect for their colleague.
The house passed on to his son Wilbur, who switched properties with the prominent businessman Samuel R. Ewing in October 1905. This was called "one of the largest real estate deals made in Owensboro for some time" by The Owensboro Messenger. Ewing immediately began extensive remodeling of the residence, which included adding the front porch. In 1945, the building was bought by Haley-McGinnis & Owensboro Funeral Home, and has since remained with them.
The original building had a four story square tower, the fourth story being a widow's walk, and a large central hall with a staircase leading up to the six bedrooms. The parlor and library, the main places of entertaining, had 14 foot ceilings. There was also a metal spiral staircase & a wrought iron fence, both of which were taken down and donated to war effort during WWII. The fourth level of the tower was removed in 1920, and few original details of the first floor remain.
The building's original architect, Thomas J. Blanchard, was the great-grandfather of Allen W. Haley, former president of the Haley-McGinnis Funeral Home. According to her obituary in 1899, Rachel Stirman designed the house herself and drew the plans by hand. The house has been the subject of local lore, including the different stories behind the nickname, and an uncorroborated story of a visit by Clara Barton.
Sources
"100-Year-Old-House, Now Funeral Home, is Lately Remodeled".The Owensboro Daily Inquirer (Owensboro) May 3rd 1954. Evening ed, 9-9.
"Big Deal: Sam Ewing Trades for Stirman Property." The Owensboro Messenger (Owensboro) October 1st 1905. Morning ed, A sec, 1-1.
"Dr. Stirman Dead." The Owensboro Messenger (Owensboro) May 9th 1893. Morning ed, 4-4.
History & Staff, Haley-McGinnis Funeral Home & Crematory. Accessed December 16th 2019. https://www.haleymcginnis.com/who-we-are/history-and-staff.
National Register of Historic Places, Stirman's Folly, Owensboro, Daviess County, Kentucky, National Register #86003893.
"Passed to Rest: Mrs. Rachel A. Stirman Dies After a Long Illness." The Owensboro Messenger (Owensboro) August 15th 1899. Morning ed, 1-1.
Image Sources
Owensboro Messenger-Inquirer, April 1, 1973

Hubert McFarland Collection, Kentucky Room, Daviess County Public Library

Additional Information