Heritage Hill State Park
Introduction
Heritage Hill State Park is a 48 acre outdoor museum located on the east bank of the Fox River in Allouez, Wisconsin near Green Bay. It contains over 30 buildings comprising historic structures, including log cabins dating to the fur trade era and buildings from Fort Howard, one of many forts built after the War of 1812 to help defend what was then part of the western frontier of the country. The mission of the museum is to preserve historic buildings and the artifacts within them and to interpret the history of north eastern Wisconsin. The museum has over six thousand artifacts, most of which are on display in the buildings, and they include paintings, furnishings, clothing, books, and artwork. A notable artifact is a hand painted wood screen dating back to the 1600s. Some of the artifacts are currently on loan from the Brown County Historical Society, the Wisconsin Historical Society, and the Green Bay-De Pere Antiquarians. The Park contains numerous buildings listed on National Register of Historic Places.
Images
The park's sign at the entrance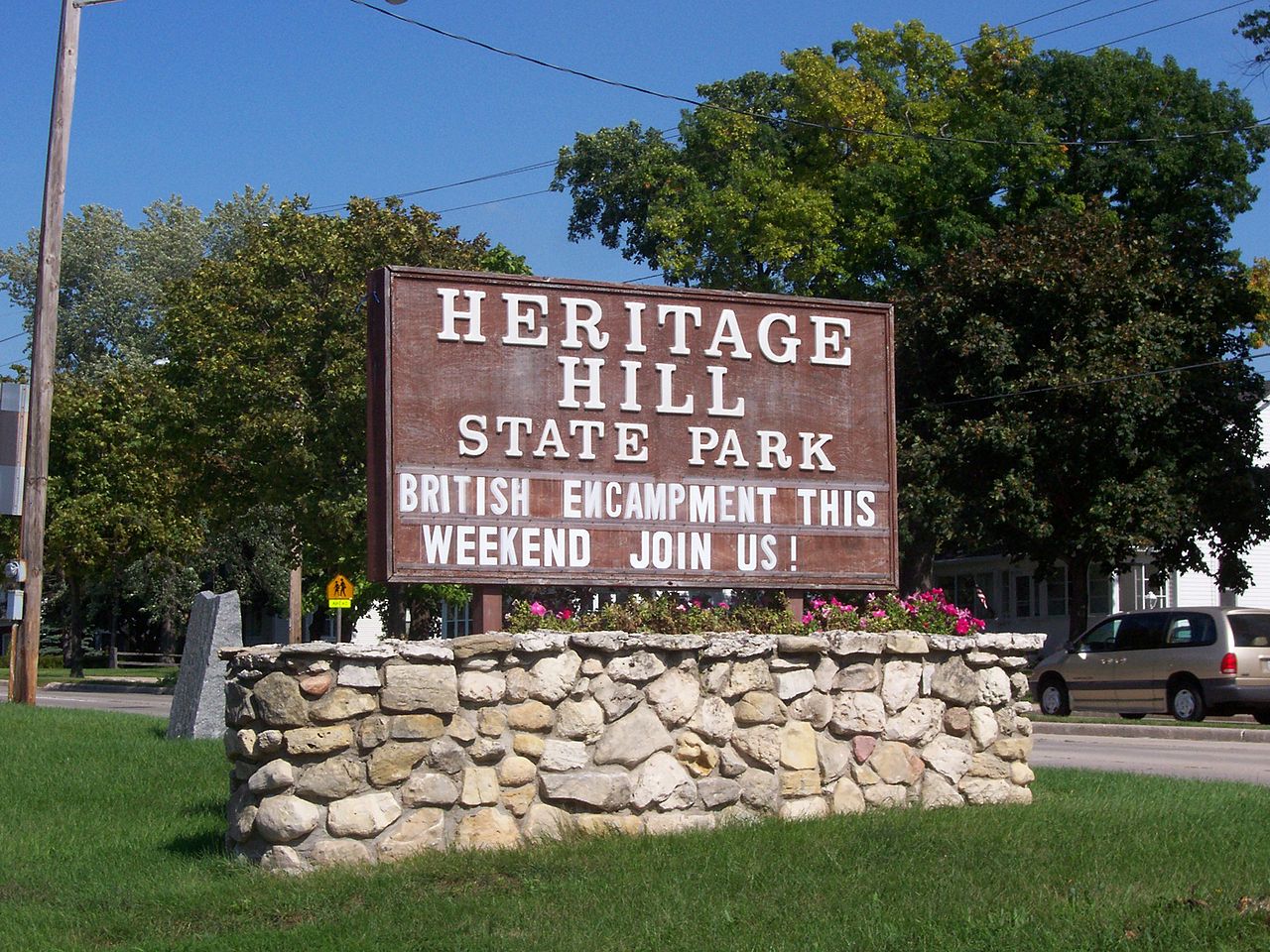 One of the historical buildings at the park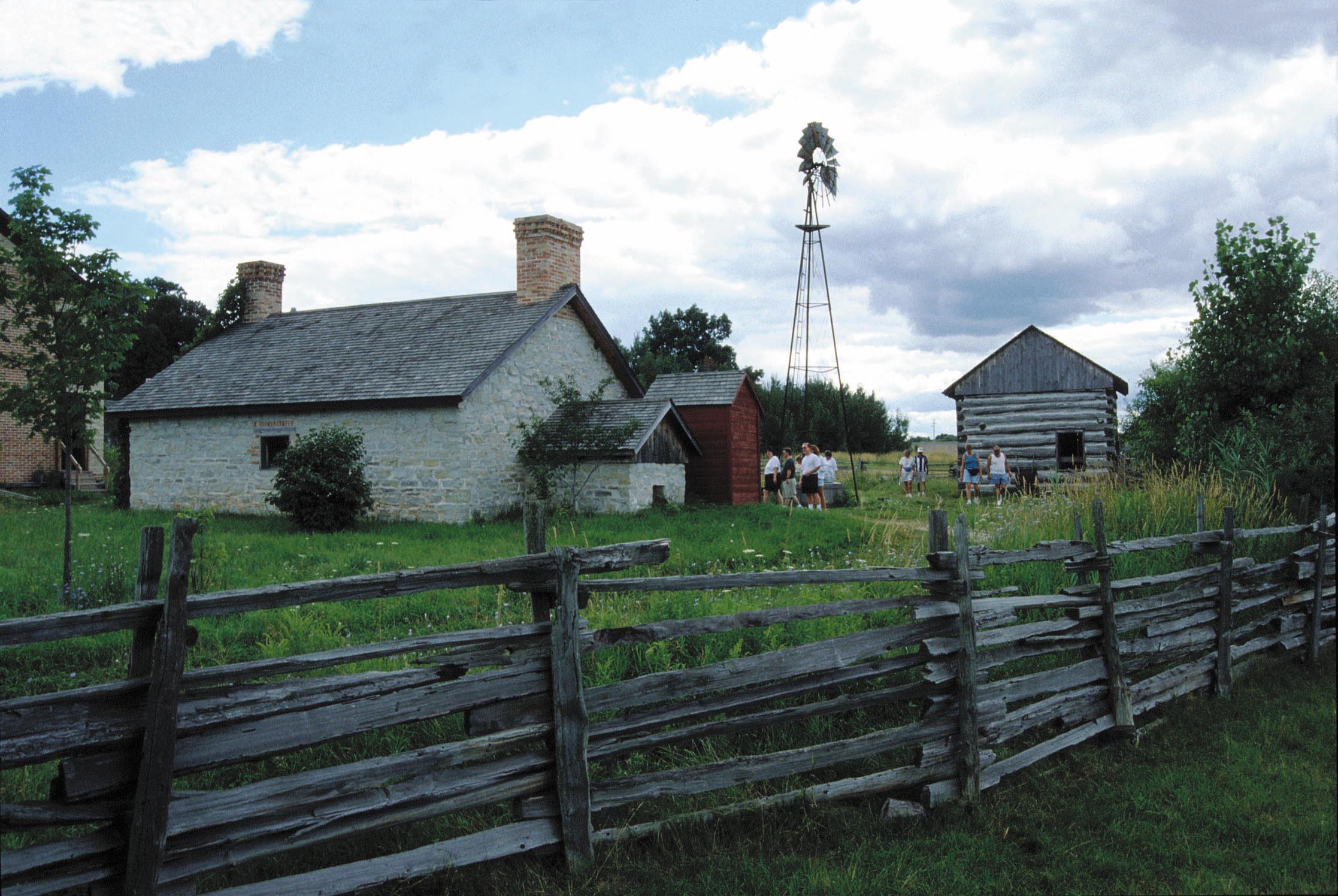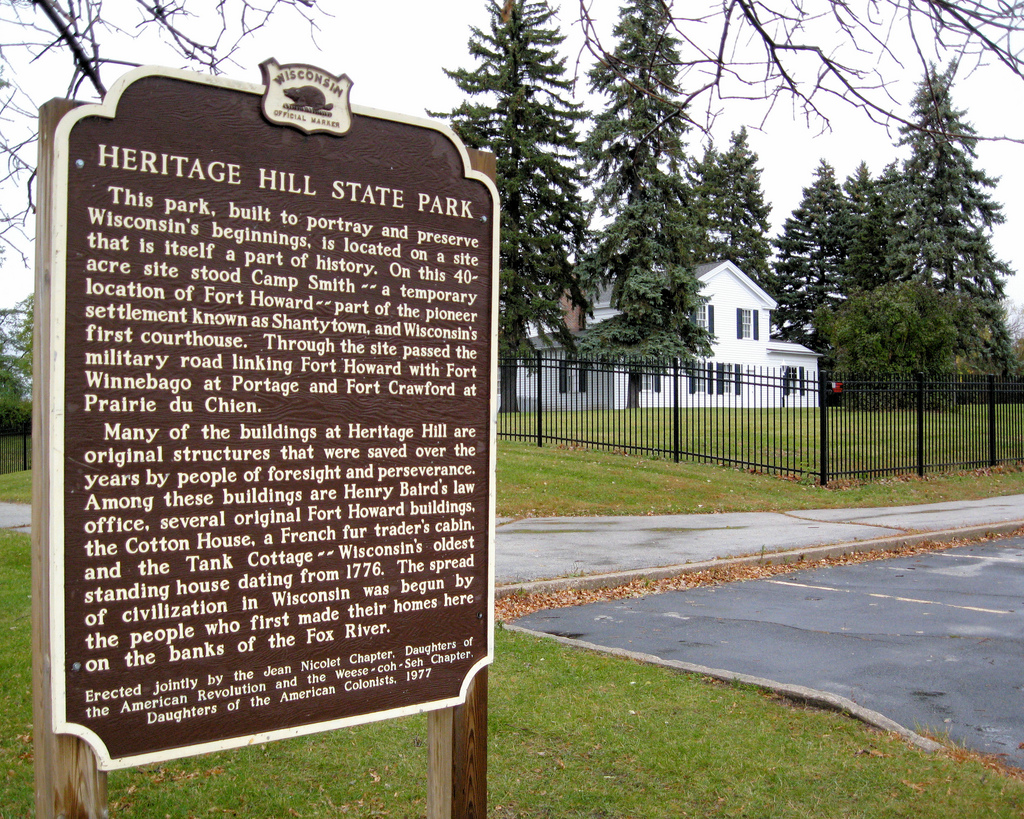 Backstory and Context
The idea for an outdoor museum that brought together historical buildings in one place originated from preservationists and historians, who had been wanting this for quite some time. Finally in 1966, after a large bequeath was given towards the cause, a planning committee was appointed to raise support for the museum. A location became available when the Allouez-Ashwaubenon Bridge was built that ran through a nearby prison. The road leading from the bridge cut across the prison's property, leaving a 48 acre parcel of land.
After several years of effort, the DNR bought the land and approved the the formation of the park in 1972 and it opened in 1977. The museum grew during the next 20 years as buildings were transported to the park and 15 more acres were acquired. In 2006, T
he Betsy Hendrickson and Lucyanna Hitch Education Center
was built. Its purpose has been to serve as place for education programs, but it also a location for business meetings, receptions and parties. Over 18,000 students visit the center each year.
Sources
http://heritagehillgb.org/discover-the-park/history-of-the-park/
Additional Information