Altamont Hotel
Introduction
Author-Uploaded Audio
The Altamont Hotel was built in 1897, in Fayetteville, West Virginia. Four generations of women owned the hotel. It hosted many officials and businessmen who frequented the nearby county courthouse, and was listed on the National Register of Historic Places on August 29, 1979.
Images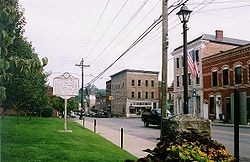 The Altamont hotel seen from the front eastern side.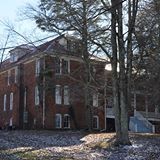 Another view of the Altamont from the yard.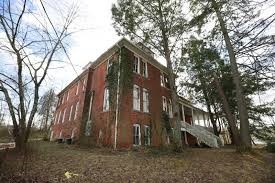 Backstory and Context
Author-Uploaded Audio
The Altamont Hotel was built in 1897 by a general contractor Robert H. Dickerson for attorney Henry Wilfred Brazie and his wife Mildred Walker Brazie. The hotel had replaced a similar hotel that had burned in the same location. Robert Brazie did not live to see the Altamont Hotel open in 1898, leaving Mrs. Brazie to become the sole owner. Upon her death in 1915, the hotel was passed to her daughter Mrs. Maude Brazie Haptonstall Coldwell, who managed the hotel from 1900-1936. In 1936, the hotel was passed to Mrs. Coldwell's daughter, Frances Haptonstall Phillips and her husband, Erskine Phillips. They rented out space in the building to local tenants. Their daughter, Ms. Maude Phillips Brunstetter, was the fourth woman to own the hotel. 
The hotel was known to be a popular place of the juries from the courthouse across the street when they were unable to deliver a verdict, sequestered on the third floor in a space nicknamed the "hung jury" room. For many years the basement was used as a tavern.
The hotel is a T-shaped, 2½ story building with a raised basement, and sits on a 1⅓ acre site in the center of town. Outside the building offers the largest wooden veranda, Victorian style, found in Fayette County. Inside, the floors are of thick layered oak and still houses many of the original furnishings, including a large loom. The absence of many structural changes leaves the hotel largely unaltered, including high ceilings with Victorian era trim throughout. Four of the original ribbed chimneys with corbel capping have been removed. A partition wall of beaver board was built in the late 1930's between the lobby and dining room to convert this area over to apartment use. The original bricks were fired from local "Frogtown" clay and laid in a stretcher bonding. The hotel also features a Victorian wrap-around veranda, the largest veranda in the county.
Sources
"Altamont Hotel." Wikipedia. Wikimedia Foundation, 15 Apr. 2017. Web. 02 May 2017. <">https://en.wikipedia.org/wiki/Altamont_Hotel>.
"Interesting Facts About Fayetteville's History." Bridge Day. N.p., 29 Dec. 2013. Web. 02 May 2017. <https://officialbridgeday.com/interesting-facts-about-fayettevilles-history/>.
Additional Information