Hornibrook Mansion
Introduction
Now a bed and breakfast inn known as The Empress of Little Rock, the Hornibrook Mansion is considered one of the best examples of Victorian architecture in Arkansas. It is named after its builder and first owner James H. Hornibrook, who was a successful saloon owner. The mansion, which was built in 1888, features many bays and multiple roof levels, a three and one-half story corner tower, a wraparound porch on the first floor, and decorative woodwork. The first two floors of the tower are circular but the third floor is octagonal in shape. Atop the tower is a pyramidal roof with small dormers topped by small pyramidal roofs. The windows on the upper floor of the tower contain grids of stained glass. The interior of the mansion features a grand staircase, ornate fireplaces, and decorative woodwork throughout. The mansion is listed on the National Register of Historic Places for its architecture.
Images
The Hornibrook Mansion was built in 1888 by its namesake, James H. Hornibrook. It is one of the finest Victorian homes in Arkansas. It is now a bed and breakfast inn called The Empress of Little Rock.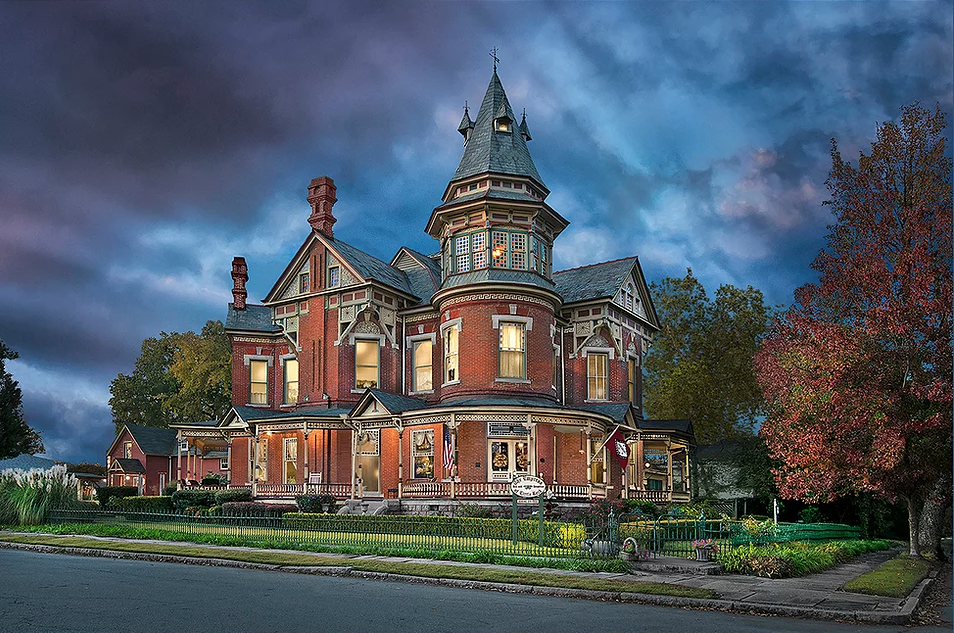 The mansion includes a number of fireplaces.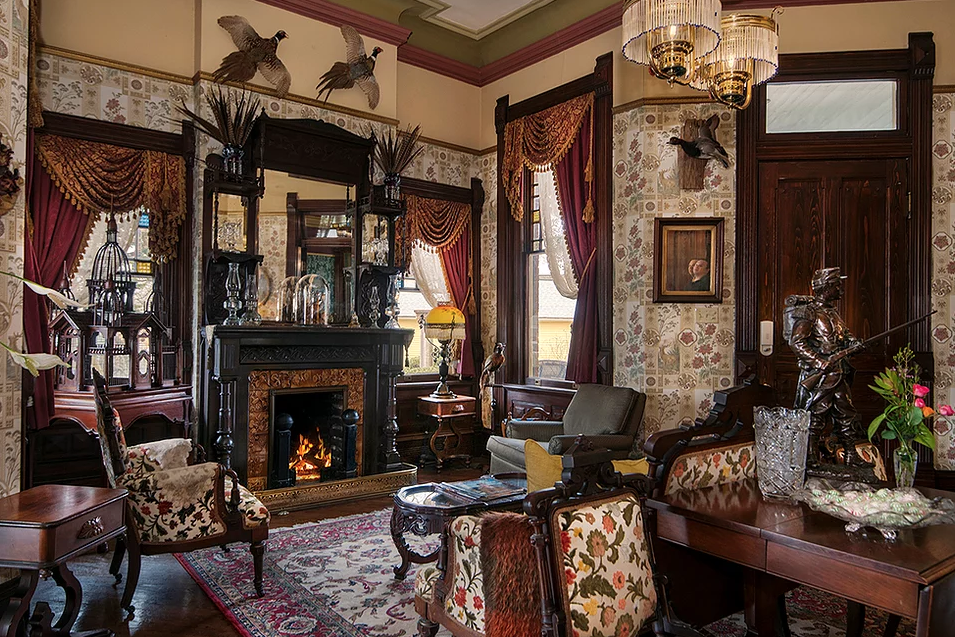 The third-floor of the tower features windows with colorful panes of glass.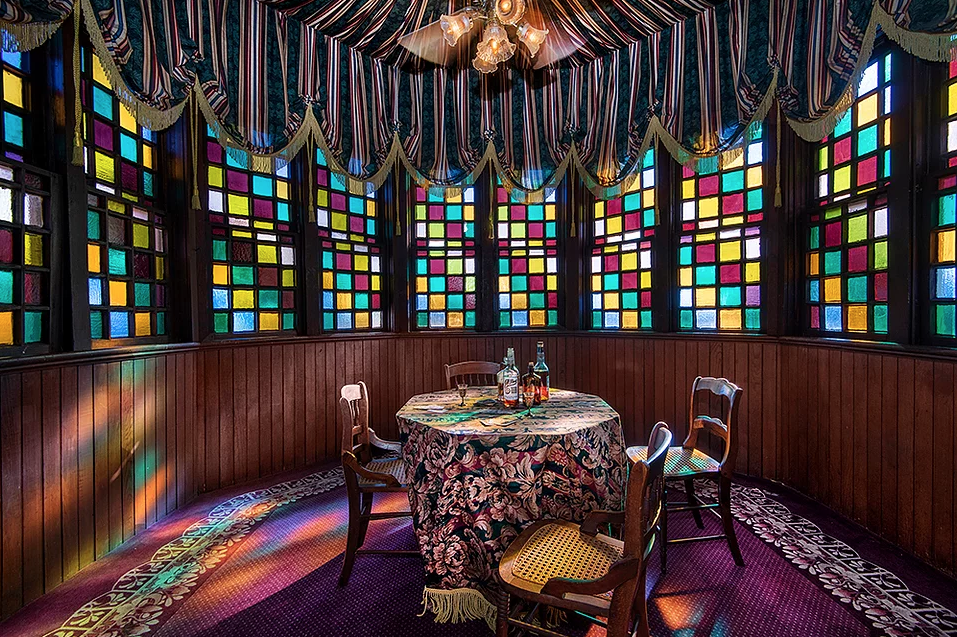 Decorative woodwork is seen throughout the house.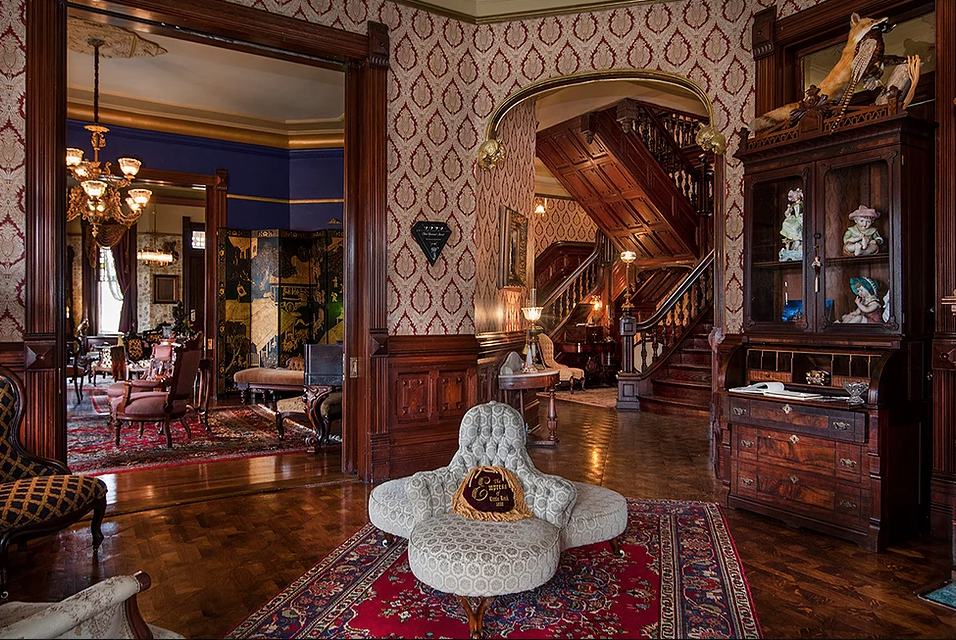 The mansion features a grand staircase.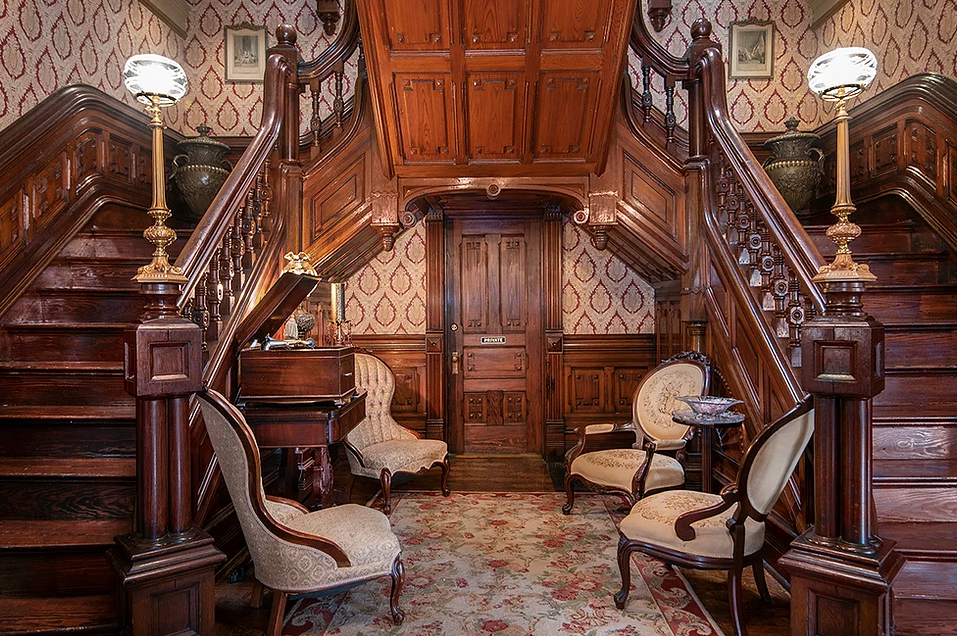 Backstory and Context
James H. Hornibrook was born on July 8, 1840 in Toronto to English parents who had immigrated to Canada. It appears he remained in Canada until after the Civil War when he moved to Little Rock where he and a partner, Miles Q. Townsend, opened a saloon. He and Townsend remained partners until Townsend died in early 1890. It took seven years for Hornibrook the build the house. However, after returning from a party on May 24, 1890, he died of stroke on the front steps of the mansion. He was survived by his wife, Margaret, and four children (sadly, Margaret died in 1892).
Although Hornibrook was a prominent businessman in Little Rock, the mansion remains his most important legacy. The mansion became the location of the first women's college in the state, Arkansas Women's College, in 1897. How long the college remained here is unclear, but the house was vacant between the Great Depression and most of the 1940s. It became a nursing home 1948 and was later converted back into a private home. At some point it became apartments as well. After a period of restoration, it opened as The Empress in 1994.
Sources
"The Hornibrook Mansion." The Empress of Little Rock. Accessed July 30, 2021. https://www.theempress.com/about.
Kirk, Dianna. "Hornibrook Mansion." National Park Service - National Register of Historic Places Nomination Form. July 30, 1974. https://www.arkansasheritage.com/docs/default-source/national-registry/PU1076-pdf.
Image Sources
All images via The Empress of Little Rock

Additional Information