Rion Hall
Introduction
Rion Hall was constructed in 1836/1840 by William Lucas and later connected to the separate kitchen dependency by a two-story wooden gallery. The Lucas family was a prominent early settler family in Jefferson County responsible for several historic homes in the region. Rion Hall bears the name of William Lucas' maternal family, his mother's maiden name being Sarah Rion. Rion Hall was placed on the National Register of Historic Places in 1982 for its architecture, connection to the prominent Lucas family and their contributions to both politics and literature, and the use of the house by General Philip Sheridan during the Civil War.
Images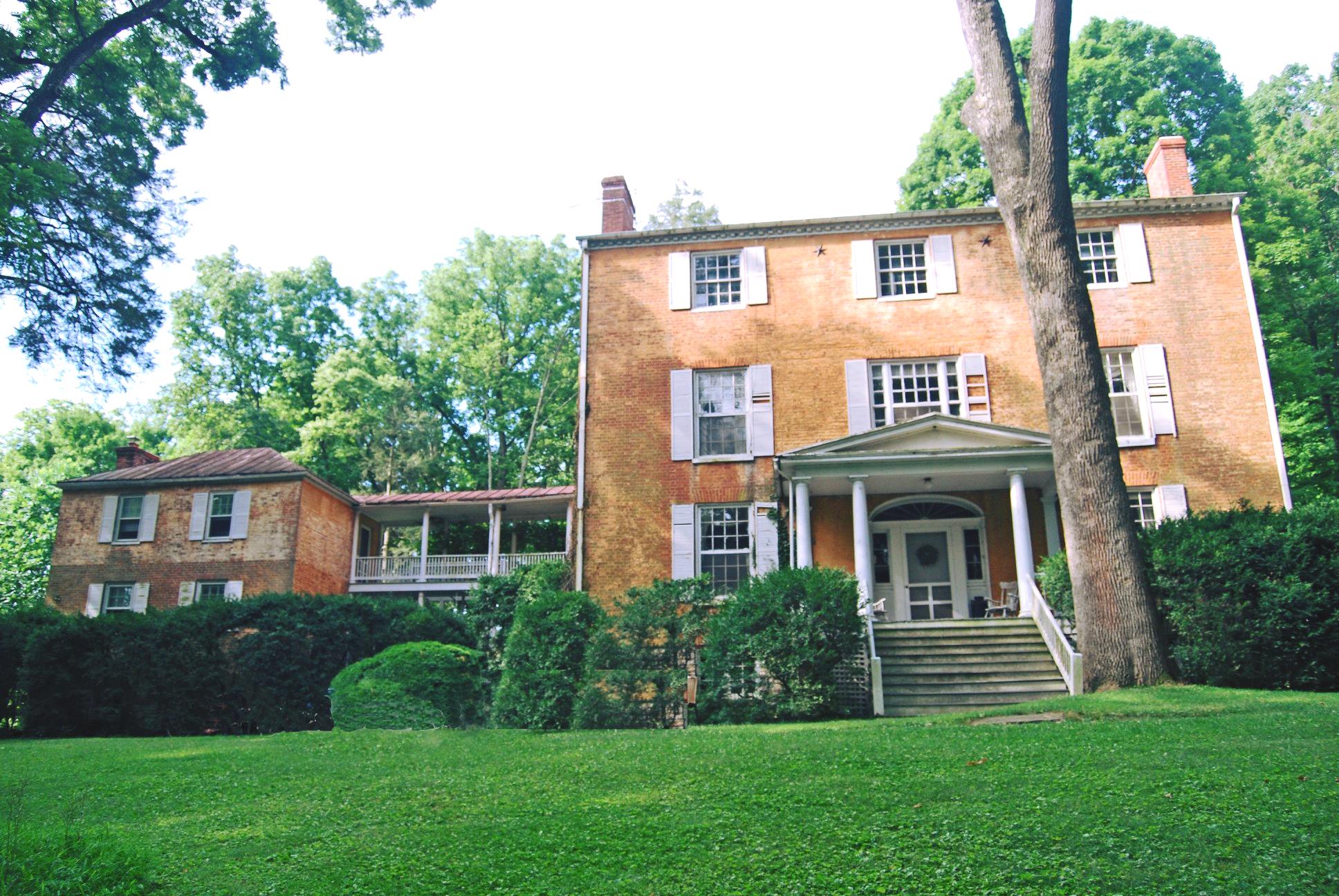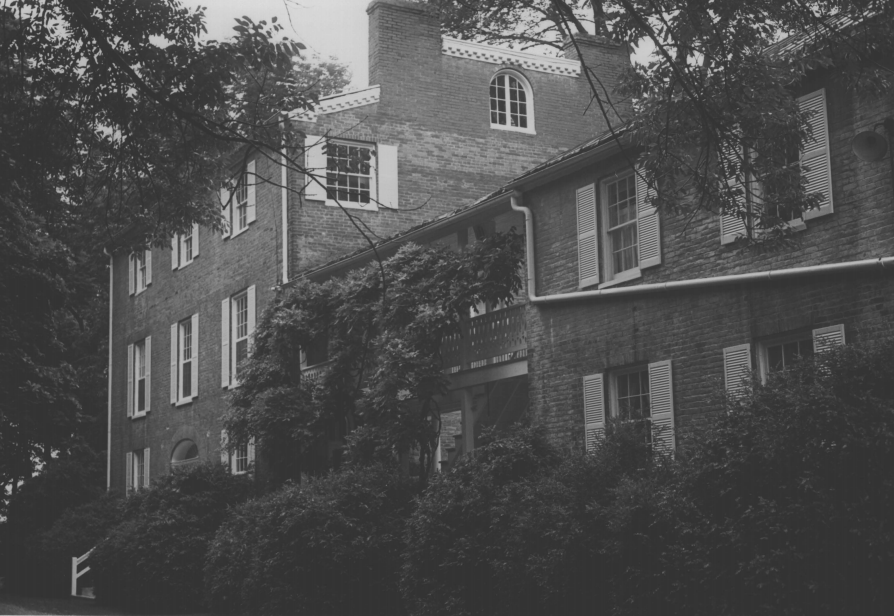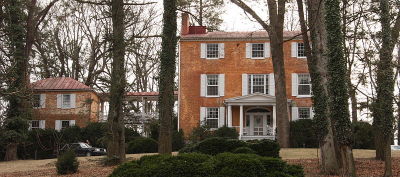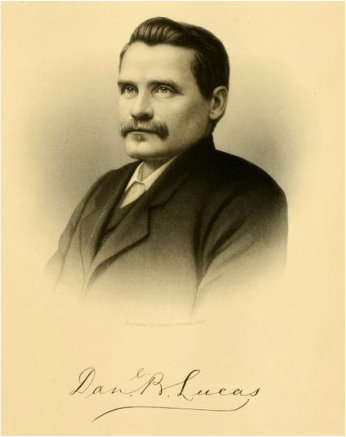 Backstory and Context
The Rion Hall property was part of a 2,236-acre Fairfax grant to William Hall, Sr. in 1764. In 1774 Hall, Sr. sold 100 acres to John Rion as a lease & release property. William Hall, Jr. conveyed these 100 acres and sold an additional 192 acres to Rion in 1784. In Rion's 1785 will (probated in 1788 at his death) he divided the property between his wife, son John Rion, Jr., and daughters Sarah and Cloe Rion. Sarah Rion married Robert Lucas III (son of Edward Lucas III) around 1788-9 and brought her inherited property to the marriage. Lucas inherited part of his father's Cold Spring property in 1809 and later purchased additional land to add to his wife's inherited land (the Rion Hall property). In Robert Lucas III's will he gave the Cold Spring and Rion Hall land jointly to his younger two sons, Robert and William Lucas. The two brothers held the lands jointly until 1859, after which it seems that Robert Lucas took the Cold Spring property and William Lucas the Rion Hall property.
William Lucas constructed Rion Hall in 1836 (or 1840 according to tax records). He was a teacher and then studied law under Henry St. George Tucker. He was elected to the Virginia General Assembly for the 1837-1839 session and served in the U.S. House of Representatives 1839-1841 and 1843-1845 (he did not win reelection in 1840 but ran again in 1842). In 1844, Lucas was on board the USS Princeton with President Tyler and his cabinet when an explosion of the ship's new cannon killed two cabinet members and several others. Lucas declined to take the position of governor in Virginia in the 1840s, but he was a member of the Virginia constitutional convention in 1850-1851. During the Civil War Union General Philip H. Sheridan and his staff used Rion Hall in August and September 1864 over the protest of Lucas. Damage was done to the interior woodwork of the house during this occupation, and several of the mantels still bear sabre marks. William Lucas remained prominent in Jefferson County until his death in 1877.
Lucas' son, Daniel Bedinger Lucas, inherited Rion Hall at his father's death. Daniel B. Lucas was a prominent attorney who represented Jefferson County in the WV House of Delegates 1885-1887. He temporarily filled a seat in the U.S. Senate in 1887 and served on the West Virginia Supreme Court 1889-1893. Lucas is also known as a poet and author, particularly for "The Land Where We Were Dreaming" written in 1865 when he was in temporary exile in Canada. He also wrote a biography of his friend John Yates Bell (executed for espionage at the end of the Civil War), was co-editor of Southern Metropolis 1869-1870, and authored The Maid of Northcumberland (1879) and Ballads and Magricals (1884). His sister, Virginia, was also a poet and when she died at a young age he published a books of her poems titled The Wreath of Eglantine. Daniel B. Lucas died at Rion Hall in 1909.
Lucas' only child, Virginia Lucas, inherited the home at his death. Also a poet and writer, she is known for her short story "The Captain" and an anthology of her poetry titled June. Virginia Lucas died in an accident in 1929 and for about a decade after her death the house was abandoned. Charles L. Crane acquired Rion Hall in 1938 and started rehabilitating the house; following owners have continued the process of restoring the property.
The main brick house constructed by William Lucas was originally a two-story structure with a central dormer. It was raised to three stories and given its current appearance by Daniel Lucas in the late 19th century. The second structure was originally a two-story brick kitchen and servants' quarters that was later connected to the main house with the two-story wooden gallery. The architecture of the house is a mixture of Federal and Greek Revival styles. The main structure is Federal/Adams style with the end chimneys, corbeled caps, and horizontal parapet. The inside floorplan is also in the Federal style with a central hall with two rooms on either side and a central "grand" stairway. Greek Revival elements include a tripartite window on the second level, the portico entrance with Doric columns and triangular pediment, and the sidelights and fanlight surrounding the door.
Rion Hall is one of several Jefferson County homes connected to the prominent Lucas family. His father, Col. Robert Lucas built Cold Spring and a cousin built Linden Spring near Shepherdstown, WV. 
Sources
"National Register of Historic Places Inventory—Nomination Form—Rion Hall." Accessed November 30, 2020. http://www.wvculture.org/shpo/nr/pdf/jefferson/82004320.pdf.
"Rion Hall (William Lucas House) Resource History." Jefferson County Historic Landmarks Commission. June 2010. Accessed November 30, 2020. http://jeffersoncountyhlc.org/wp-content/uploads/2017/05/Rion-Hall-Timeline.pdf. 
Image Sources
Jefferson County Historic Landmarks Commission Facebook. May 17, 2019. Accessed December 1, 2020. https://www.facebook.com/JeffersonCountyHLC/photos/rion-hall-was-built-in-1836-by-william-lucas-a-teacher-who-later-turned-to-law-a/802233013482593/.

"National Register of Historic Places Inventory—Nomination Form—Rion Hall." Accessed November 30, 2020. http://www.wvculture.org/shpo/nr/pdf/jefferson/82004320.pdf.

"Rion Hall." Landmark Hunter. Accessed December 1, 2020. http://landmarkhunter.com/137333-rion-hall/.

"Judge Daniel Bedinger Lucas." Bedinger Family History and Genealogy. Accessed December 1, 2020. http://www.bedinger.org/daniel-bedinger-lucas.html.

Additional Information