American Hotel and Theatre Building (St. Louis, 1907-1953)
Introduction
Constructed in 1907, this thirteen-story "skyscraper" was once the pride of downtown St. Louis with its ornate lobby, luxury hotel, and the city's most prestigious theater. The theater discontinued the practice of booking vaudeville acts shortly after completion in favor of Broadway touring acts and other high-brow entertainment, boasting that the American Theatre was "only legitimate theater" in the city. The hotel offered 275 rooms and hosted American presidents such as Harry S. Truman.
Images
The American Hotel and Theatre Building was located where Kenner Plaza now stands and was one of the early development projects that helped to build downtown St. Louis as a destination for residents and travelers.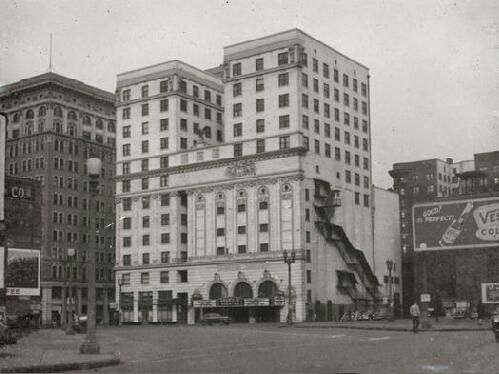 This theater program was produced for a 1939 production of Tobacco Road.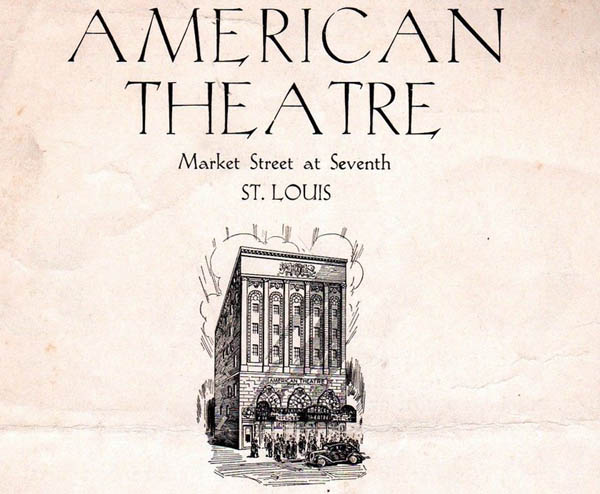 The Rathskeller was the hotel's basement bar and restaurant and was built to resemble the basement bars in Germany.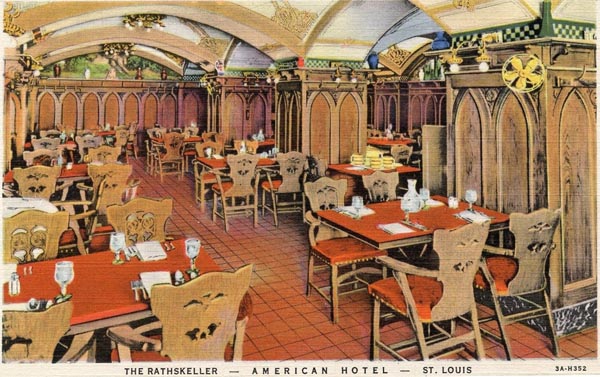 Backstory and Context
Similar to other establishments in St. Louis, the American Hotel accepted only white guests while the American Theatre segregated Black patrons to the top balcony. The theater ended its policy of racial segregation in 1952 in response to protests. The following year, the theater closed and the building was demolished in order to provide space for a new parking garage.
Sources
The American Hotel and Theatre Building. Built St. Louis. Accessed May 10, 2017. https://www.builtstlouis.net/opos/americanhotel.html.


Additional Information