Historical Marker: The First Transcontinental Highway - The Lincoln Highway
Introduction
This marker commemorates the Lincoln Highway (former U.S. 30), the first transcontinental highway that was built over several years beginning in 1913. Around 3,400 miles long, it stretched from New York to San Francisco. Construction was funded by private and corporate donations. The highway was named after President Abraham Lincoln and accompanied by thousands of post markers with a small bust seals of Lincoln embedded into them and the letter 'L' painted on the sides. The highway no longer exists and was overtaken by interstate highway 80, which was constructed by the federal government. A replica post stands next to the historical marker and an original one is located in the Wyoming Department of Transportation Building.
Images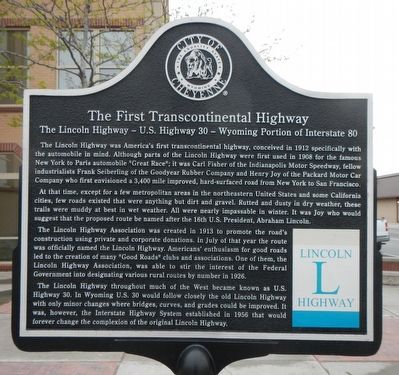 An original highway post with the Lincoln seal visible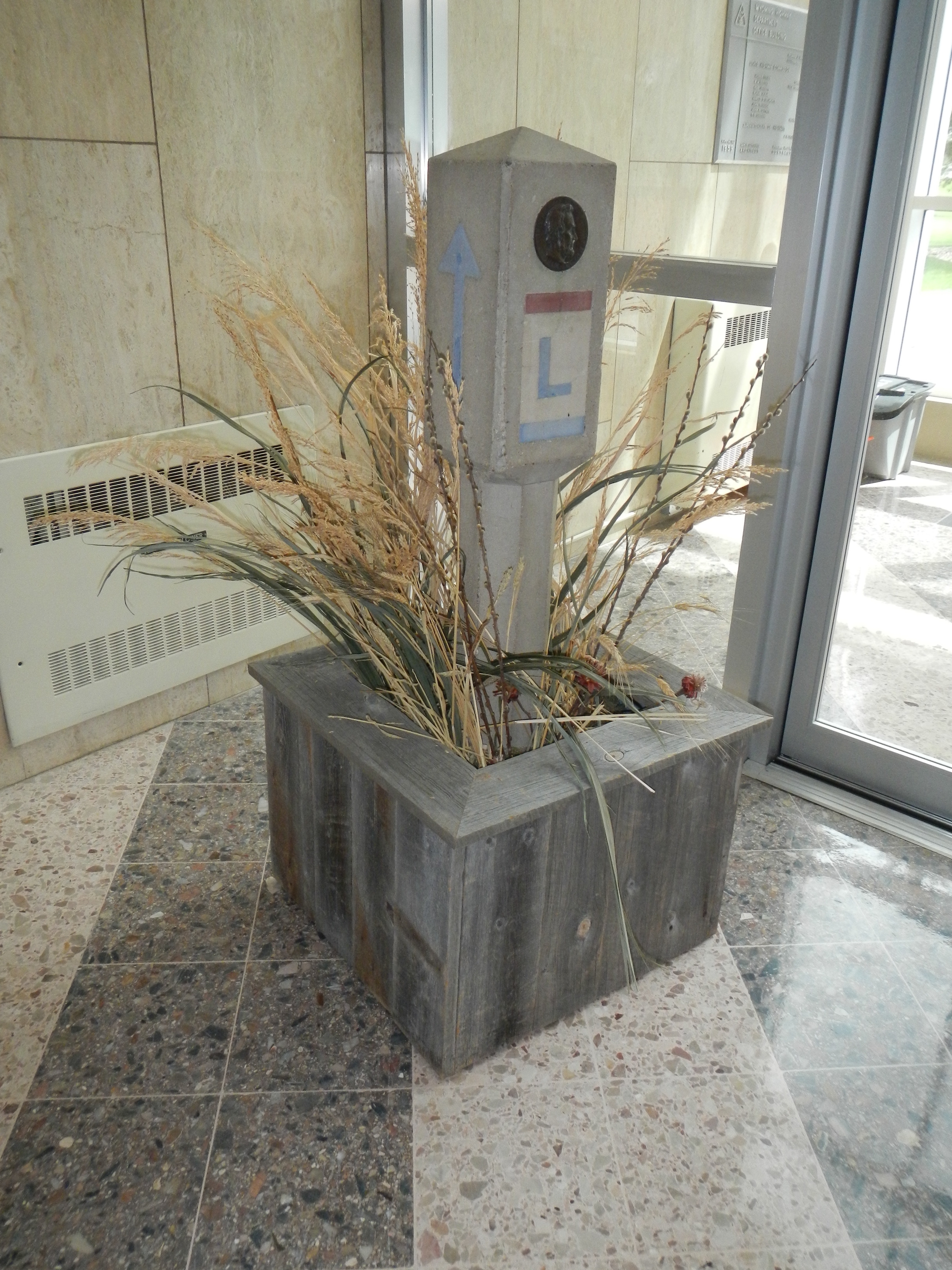 Sources
"The First Transcontinental Highway: The Lincoln Highway - U.S. Highway 30 - Wyoming Portion of Interstate 80." The Historical Marker Database. Accessed December 8, 2016. http://www.hmdb.org/marker.asp?MarkerID=95580.
Photos by:
Barry Swackhamer