Morton Theater
Introduction
One of the first and possibly the oldest surviving African American-operated theater in the United States, Morton Theater opened in 1910. The theater is named after Monroe Bowers "Pink" Morton, a wealthy African American who contributed greatly to the community of Athens. For many decades, the Morton building was the anchor of the Black entertainment district in Athens--a district that was known as the "Hot Corner" among its patrons and its critics within the Black community of Athens. Mr. Morton owned thirty other buildings and this theater was the largest of all of them.
Images
The Morton Theatre opened in 1910 and was restored thanks to a taxpayer-approved bond initiative that was approved in 1987.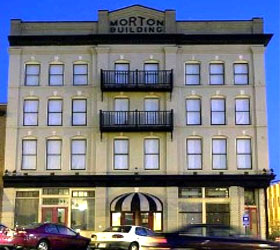 For more information about Black history in Athens, please consider this book by Michael L Thurmond.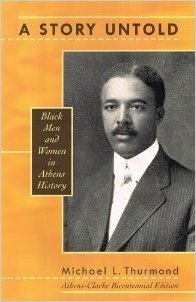 Backstory and Context
Throughout the era of segregation, this building served a dual purpose as well as a theater, the four story structure was the office of many African American professionals of the city including doctors, pharmacists, jewelers, dentists and barbers. Over the years the theater has hosted some of the most influential musicians such as Duke Ellington, Louis Armstrong and Bessie Smith.

Morton Theater was later sold in 1973 only for the Morton Theatre Corporation buy the building in 1980. The theater was restored between 1987 and 1993 when it reopened thanks to donations and the support of taxpayers. Many of the leading modern bands and entertainers have performed at the theater, which now serves a diverse community but continues to remain a thriving center of Athens' Black business district.
Sources
Sarah A. Kass, "Thirty-Year Intermission Will End for Black Theater," New York Times, May 30, 1988. Beynon, Valerie. "Morton Theatre." New Georgia Encyclopedia. 13 August 2013. Web. 05 July 2016.
Additional Information