Virginia Civil Rights Memorial
Introduction
Located in the shadow of the former Confederate Capitol, the Virginia Civil Rights Memorial commemorated the long movement that led to the desegregation of Virginia's schools. The memorial was opened in July 2008. It features eighteen statues of leaders in the civil rights movement, including high school student Barbara Johns. At the age of 16, Barbara Johns lead a high school walkout to protest the inequality of segregated schools.
Images
Virginia Civil Rights Memorial is located next to the gates of the Executive Mansion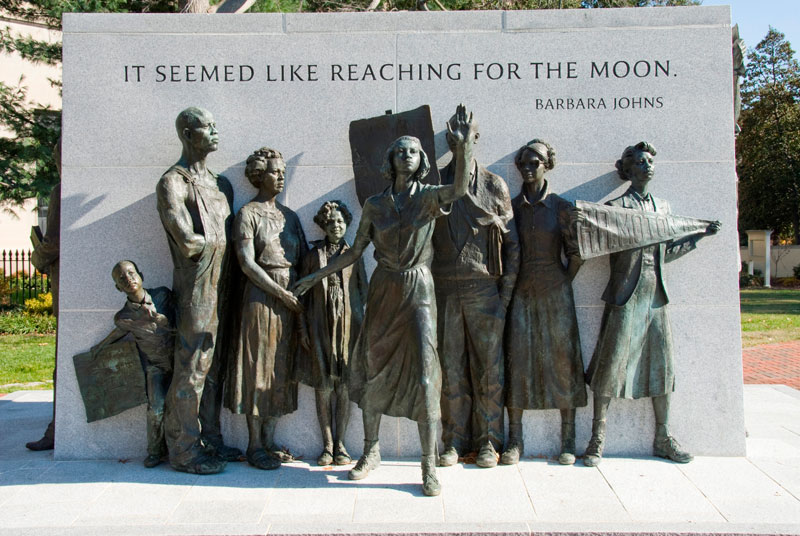 Rights For A Season: The Politics of Race, Class, and Gender in Richmond, Virginia-Click the link below for more about this book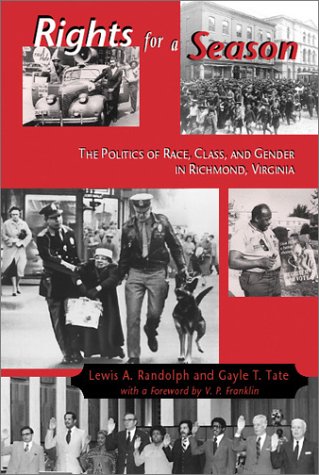 Original concept by artist Stanley Bleifeld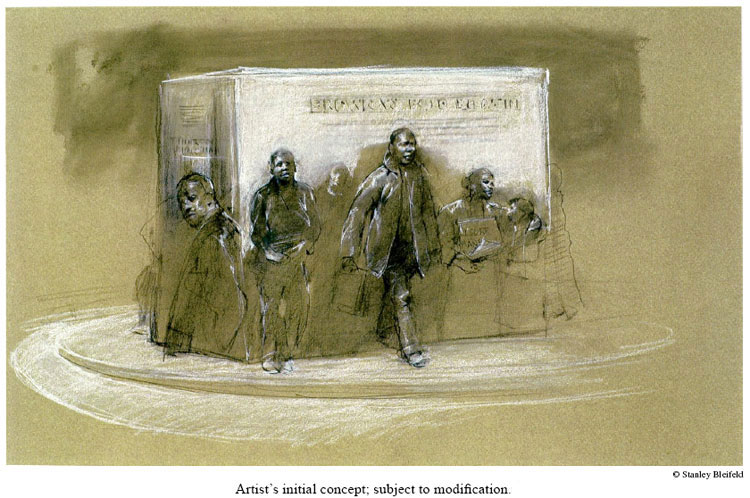 Unveiling of memorial, July 21, 2008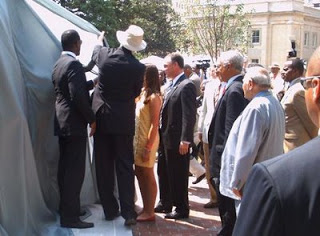 Backstory and Context
The Virginia Civil Rights Memorial commemorates the protests that lead to the desegregation of schools in Virginia. Barbara Johns was a 16 year old girl fed up with the substandard facilities at R.R. Morton Highs School. R.R. Morton did not receive regular funding as it was an African American High School during a time when segregation was still rampant. After weeks of planning, Barbara Johns faked notes to the teachers of the school noting an assembly in the auditorium. Johns took the stage and convinced the students that they were being treated unfairly because of the color of their skin. She led a walkout of over 400 students.

This walkout caught the attention of the NAACP lawyers who were working throughout the country on issues of race. A federal suit was brought to Richmond, Virgina. The Davis v. Prince Edward illustrated the inequalities between White and African American educations. After significant deliberation the Supreme Court officially ended segregation in public schools throughout the United States.

The Virginia Civil Rights Memorial was constructed on the grounds of the Virginia Capitol in 2008. The artsit commissioned for this was Stanley Bleifeld. The memorial depicts various civil rights leaders coming forward from the granite base. The base includes quotes from Barbara Johns and Thurgood Marshall. The sculpture of the monument is notable because it depicts the figures more naturally than many monuments.
Additional Information