Union Depot, Lansing (Formerly Clara's Lansing Station)
Introduction
Added to the National Register of Historic Places in 1995, Union Depot is one of Lansing's most cherished landmarks. The former rail station was built using the Tudo Revival style in 1902 by the Michigan Central and Pere Marquette Railroads. The building operated as a passenger station until 1972 and is best known for its distinctive conical towers and stone arches. In 1978, Czech Immigrant Peter Jubeck (1936-2013) acquired the abandoned building and opened Clara's Lansing Station, a restaurant that was so popular that it brought people back to this part of the city until its closure. The station features ornate woodwork, stained glass windows that were added to the building after its completion, Tiffany lamps, and an attached Pullman sleeper car that was converted into extra seating space. The restaurant, which has a sister restaurant called Clara's On the River in Battle Creek, Michigan, closed in 2016. The real estate firm Gillespie Group bought the building shortly thereafter. As of 2018, the future of the building is still being decided.
Images
The Union Depot building was constructed in 1908. It became the home of the popular restaurant called Clara's Lansing Station from 1978-2016.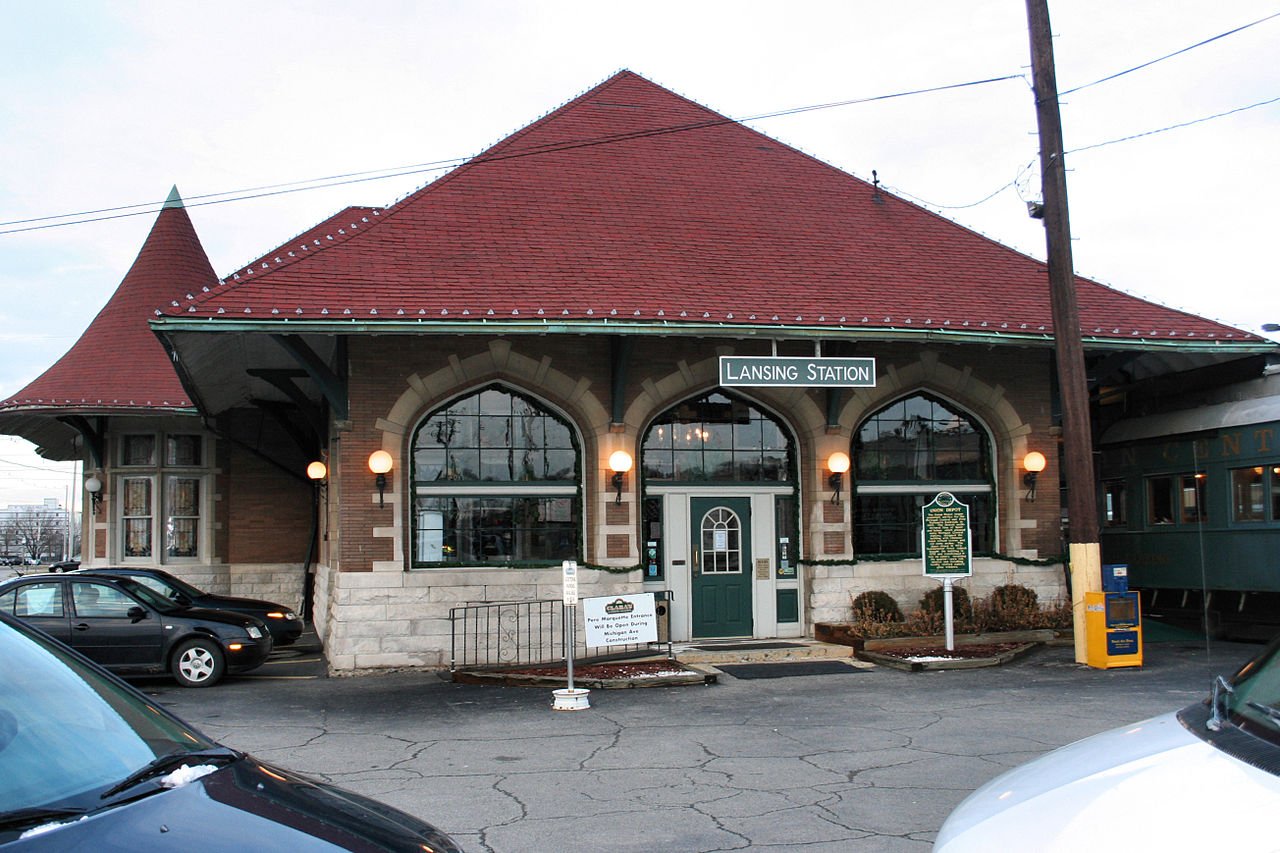 Backstory and Context
Peter Jubeck, who attended Ball State University, got interested in the restaurant industry after working at a pizza restaurant through college. He and a friend founded a pizza restaurant in Muncie, Indiana (where the university is located). A few years later, he was offered the pizza franchise Sir Pizza in Michigan in 1966, which brought him and his wife to Lansing.

Searching for a new opportunity, Peter decided to buy the depot in 1978, which at the time was in a run down area. Others questioned his decision but his restaurant eventually helped revive the neighborhood. The restaurant became the place to eat for many famous people including Magic Johnson (he signed a $25 million dollar contract here in 1981), Laura Bush, Ed McMahon, and Joe Theismann.

In the 2000s, business slowed down bc several periods of road construction and then the recession hit. Cost of maintaining and repairing parts of the building became too costly for Peter's son and family. For these reasons, they made the difficult decision to close the restaurant.


Sources
Dozier, Vickki. "Clara's Lansing Sation to close doors on Sunday after 38 years." Detroit Free Press. June 21, 2016. https://www.freep.com/story/news/local/michigan/2016/06/21/claras-lansing-station-closes-restaurant/...

"History." Clara's. Accessed June 4, 2018. http://www.claras.com/LNindex.shtml.

Photo: Jeff Shannon, via Wikimedia Commons
Additional Information