Monsey Train Depot - Sherwood's Building - Pierson's Store
Introduction
In 1842, Eleazar Lord, founder of the Erie Railroad built a platform on the main line between Piermont and Harriman. The area around the train station was first named Kakiat, but later changed to Monsey. Minsi was the word for wolf, which was the totem of the tribes of Leni Lenape who lived here. The train depot was in large measure responsible for the growth of the area which was farmland.
Images
Pierson's Store with Tracks in the Foreground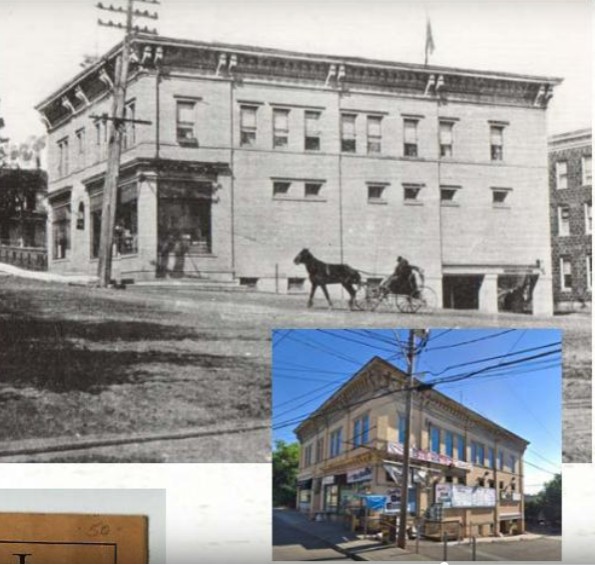 An Engine Roars Past the Tiny Monsey Train Depot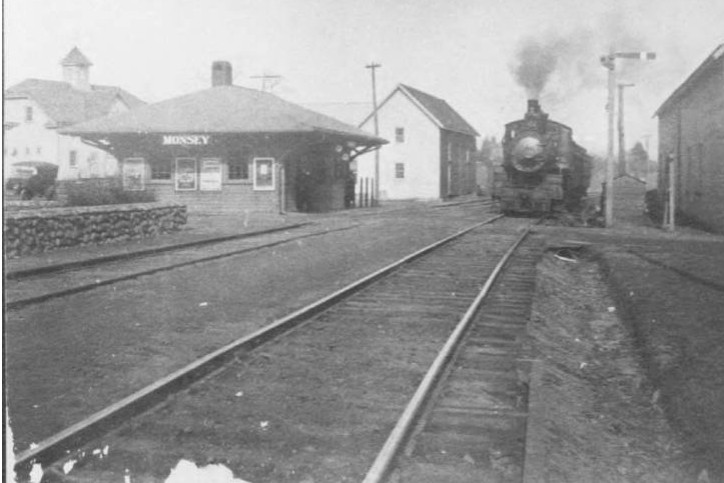 Aerial View of Monsey, 1961 - Train Depot is in Center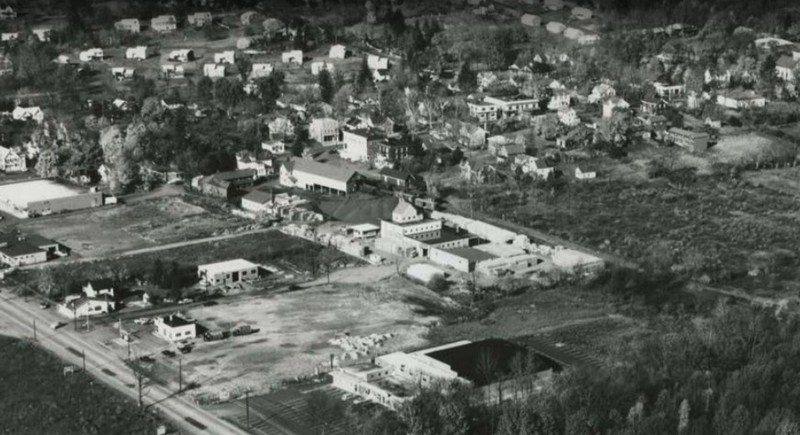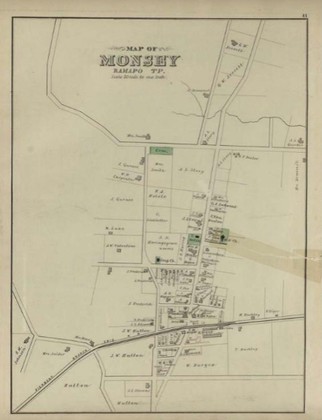 Monsey Depot From the East - Sherwood's Building is on the Left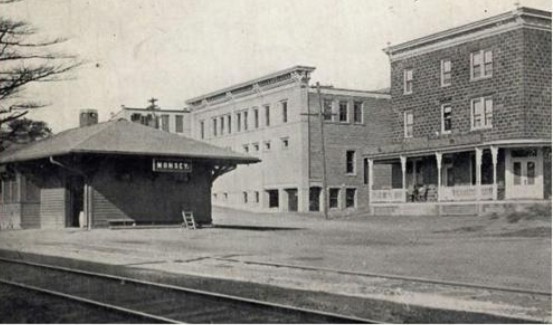 Backstory and Context
Eleazar Lord was the founder and president of the Manhattan Fire Insurance Company. He heard from his nephew about the experience of riding on a train and decided to try to create a train line from New York City to Dunkirk, on the shore of Lake Erie. However, going through New Jersey was not an option, so Lord had the idea to run the train to Piermont, where passengers could take a boat across the Hudson River and join the railroad line on the East side of the river to Manhattan. 
Levi Sherwood owned much of the land in this area including this building which was a store with an apartment above it, and still is. He was made station master in 1857.
The Store was owned and run by Mr. Pierson for many years.
To give a sign of how busy the early Monsey station was, it is said to have had as many trains coming through in 1842 as in 1930, or does that give us more of an idea of how slow business was in 1930?
In 1851, the inaugural trip was made from Piermont to Dunkirk. At 447 miles, the Erie Railroad was the longest in the World. President Fillmore, Secretary of State Daniel Webster, and other notables waved to amazed people at every depot. Webster rode on a rocking chair fastened to an open flatcar.
Sources
The Journal-News. November 18, 1929, Page 4, Image 4
The Monsey View . June 19, 2019 130-138 Issue 203
South of the Mountains - Journal of the Historical Society of Rockland County. Vol. 24, No. 3. July 1980
Image Sources
Historical Society of ROckland COunty Collection

Nyack Library Local History Collection

The Monsey View. Issue 203. p.134

The Palisades Free Library

mikesradioandstuff.weebly.com