Jewett Car Company
Introduction
The interurban was a type of rail car that traveled between cities. It revolutionized passenger travel and made commuting for work a viable option. The Jewett Car Company played a large role in this type of travel, producing interurban cars and street cars in Newark, Ohio for almost twenty years.
Images
Workers at the Jewett Car Company used wooden patterns, like these, to cast the pieces needed to build the cars.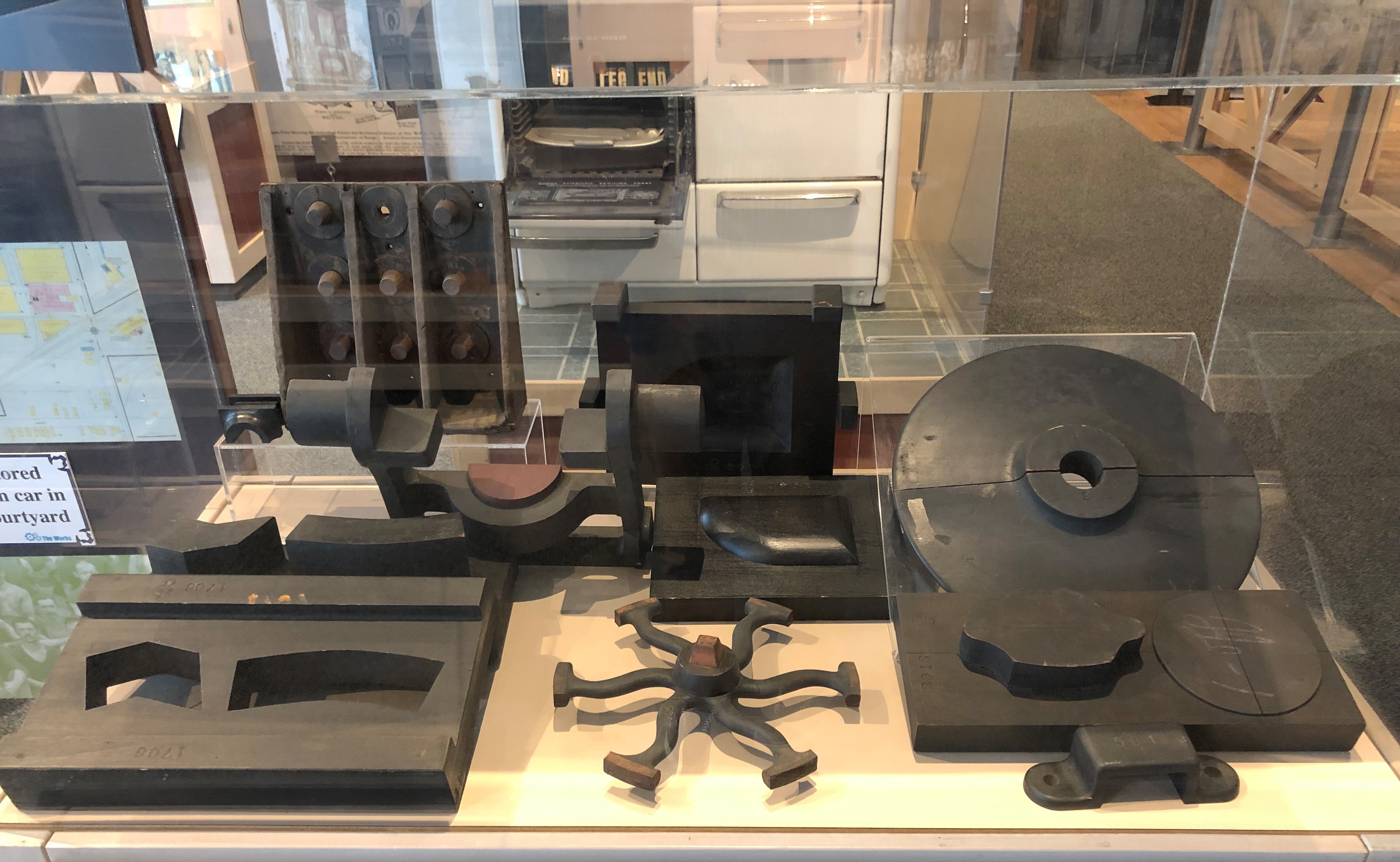 In the case are a variety of wooden patterns, a model of a Jewett car, and pieces of woodwork from inside a passenger car.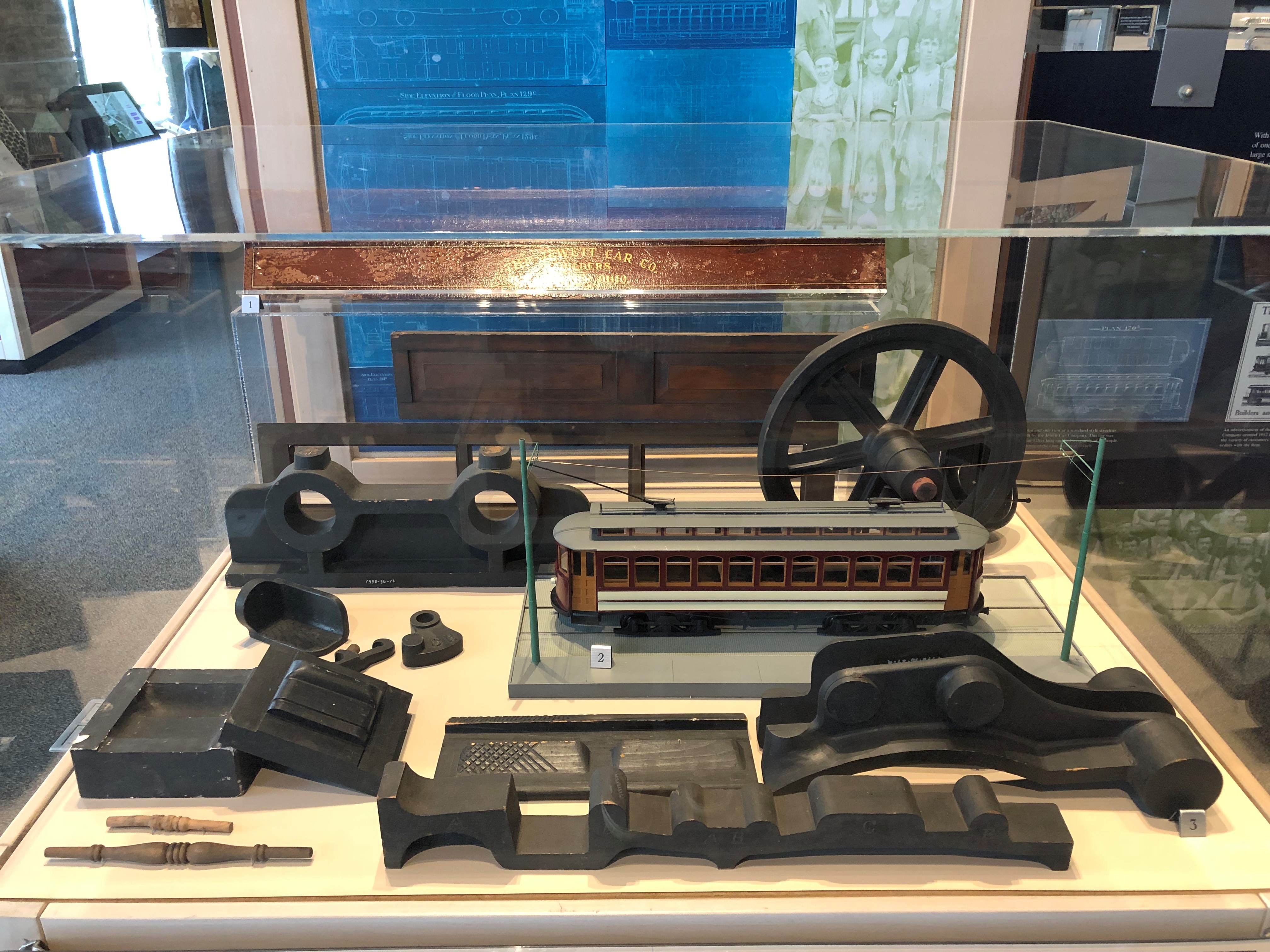 This door was from the interior of a Jewett car.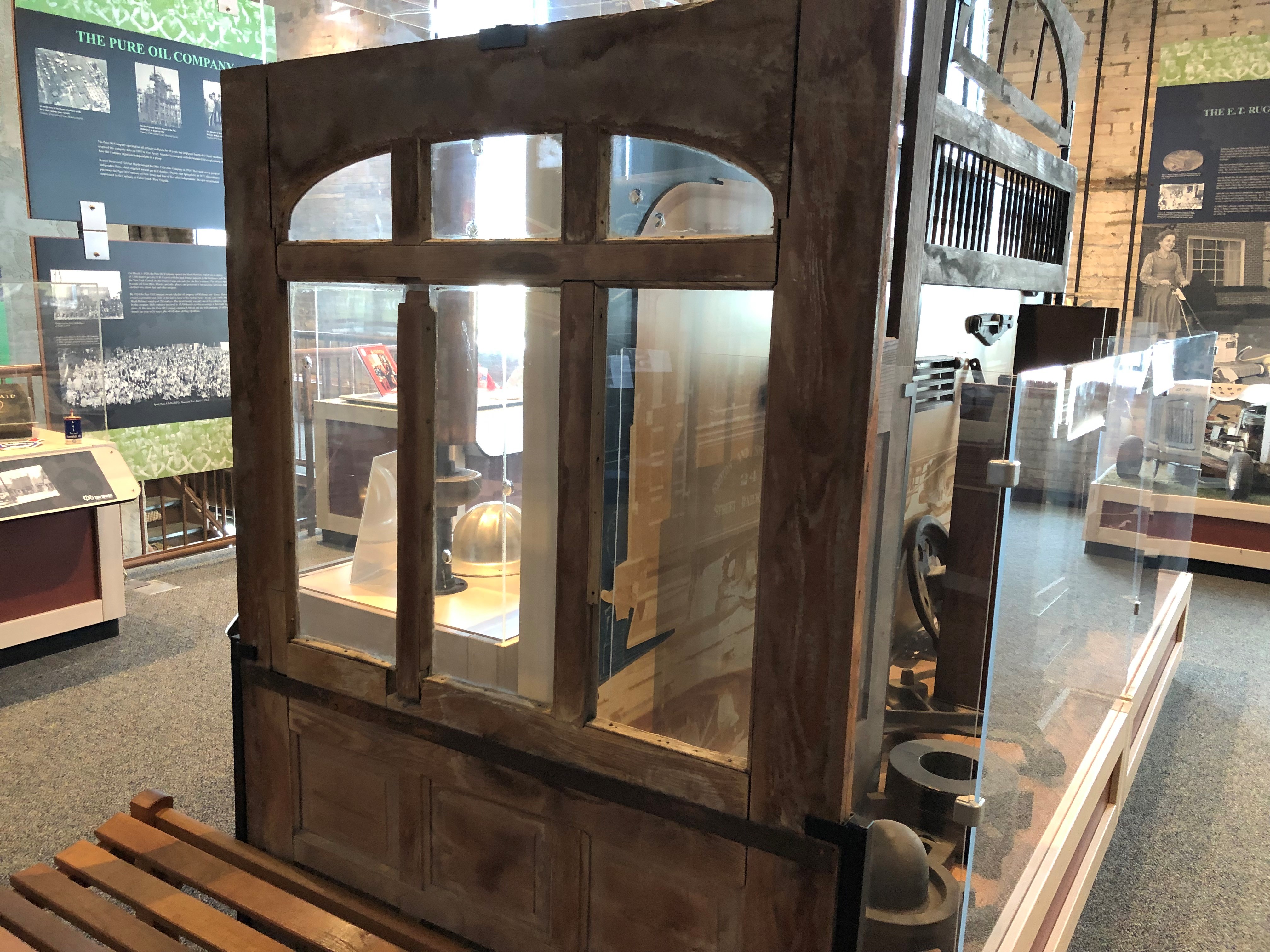 Elaborate woodwork filled the interior of many Jewett cars, as can be seen here.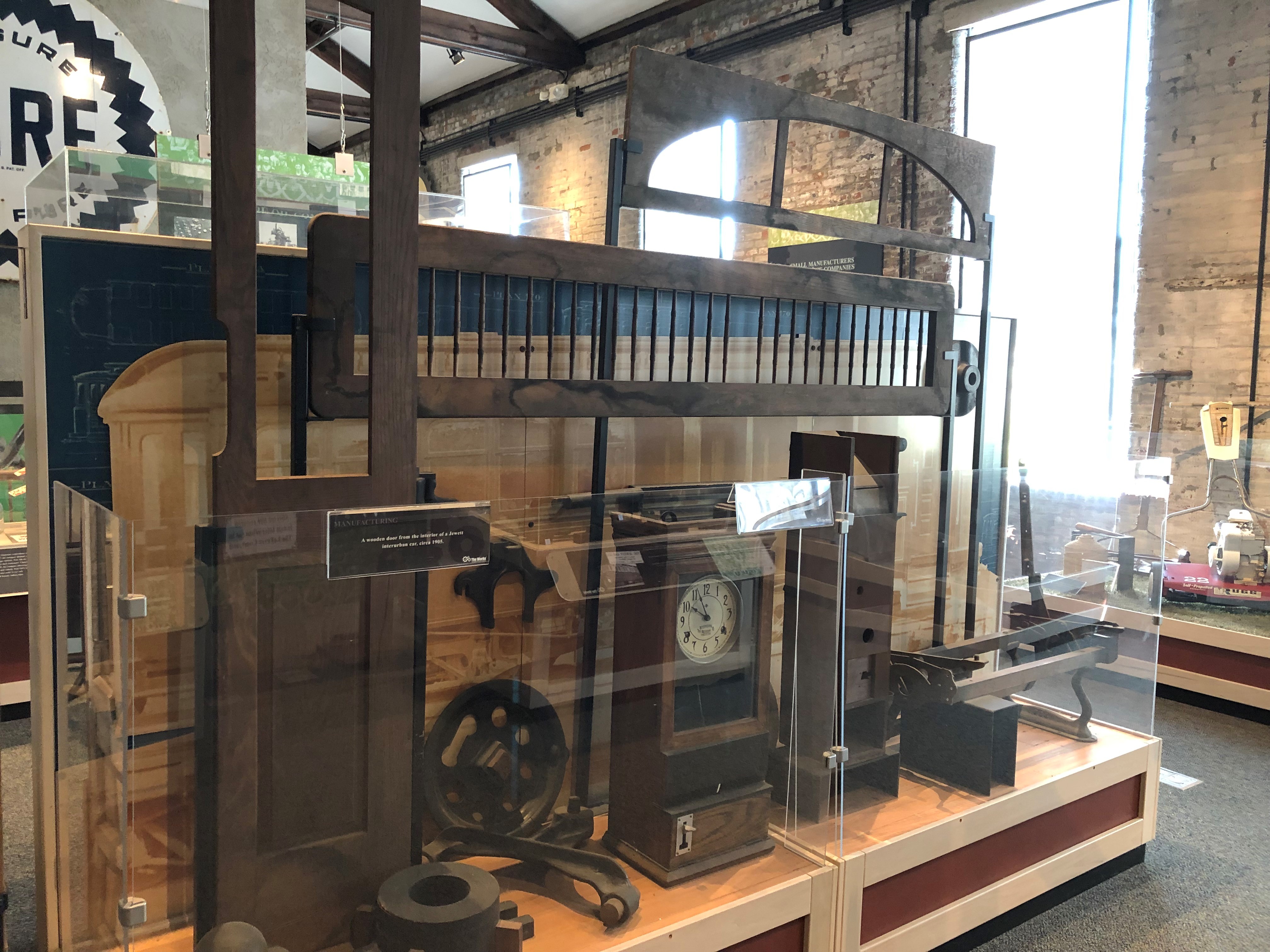 Workers at the Jewett Car Company used this time clock to punch in and out for their shifts.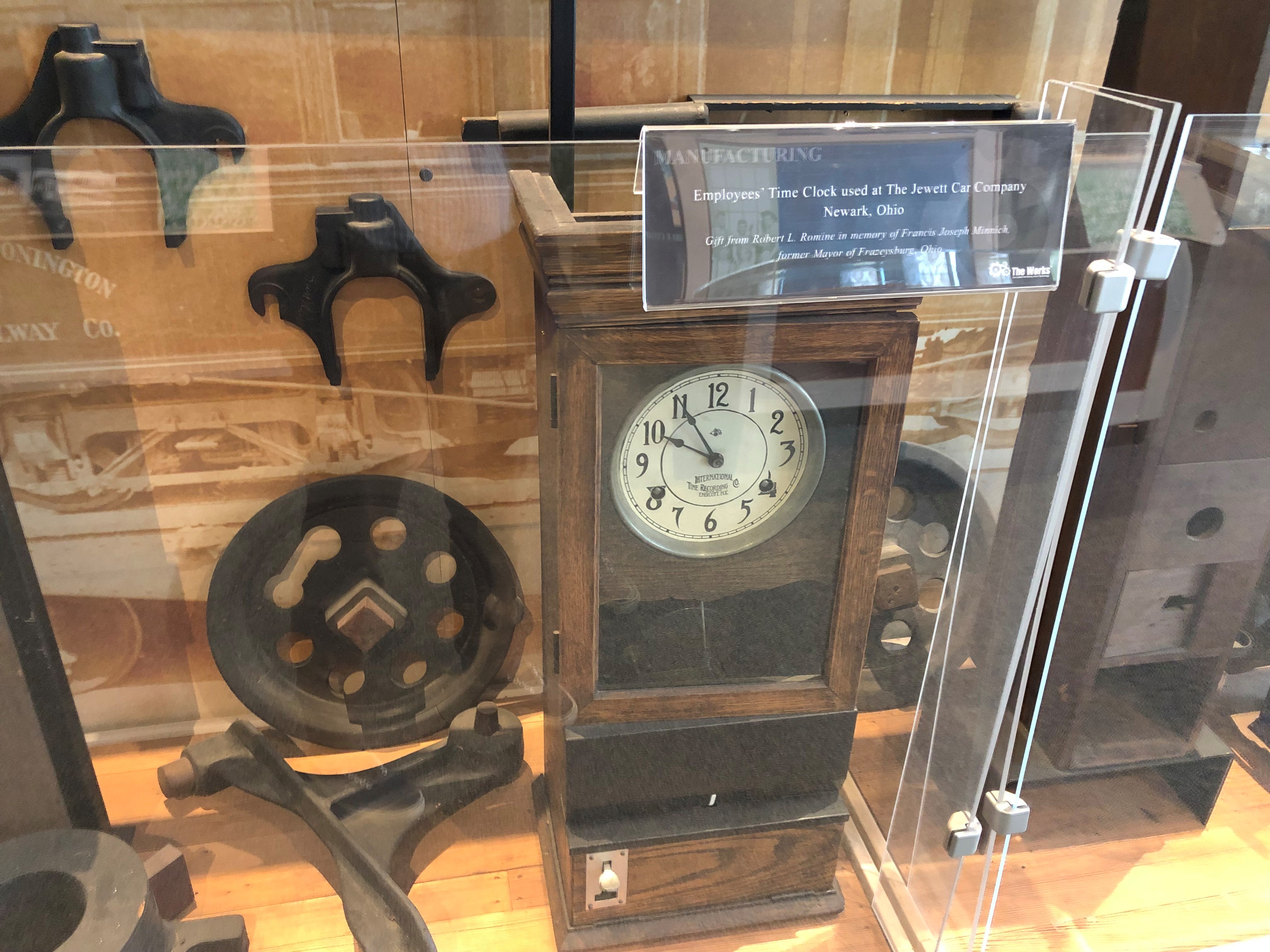 The Jewett factory site, located on South Williams Street in Newark.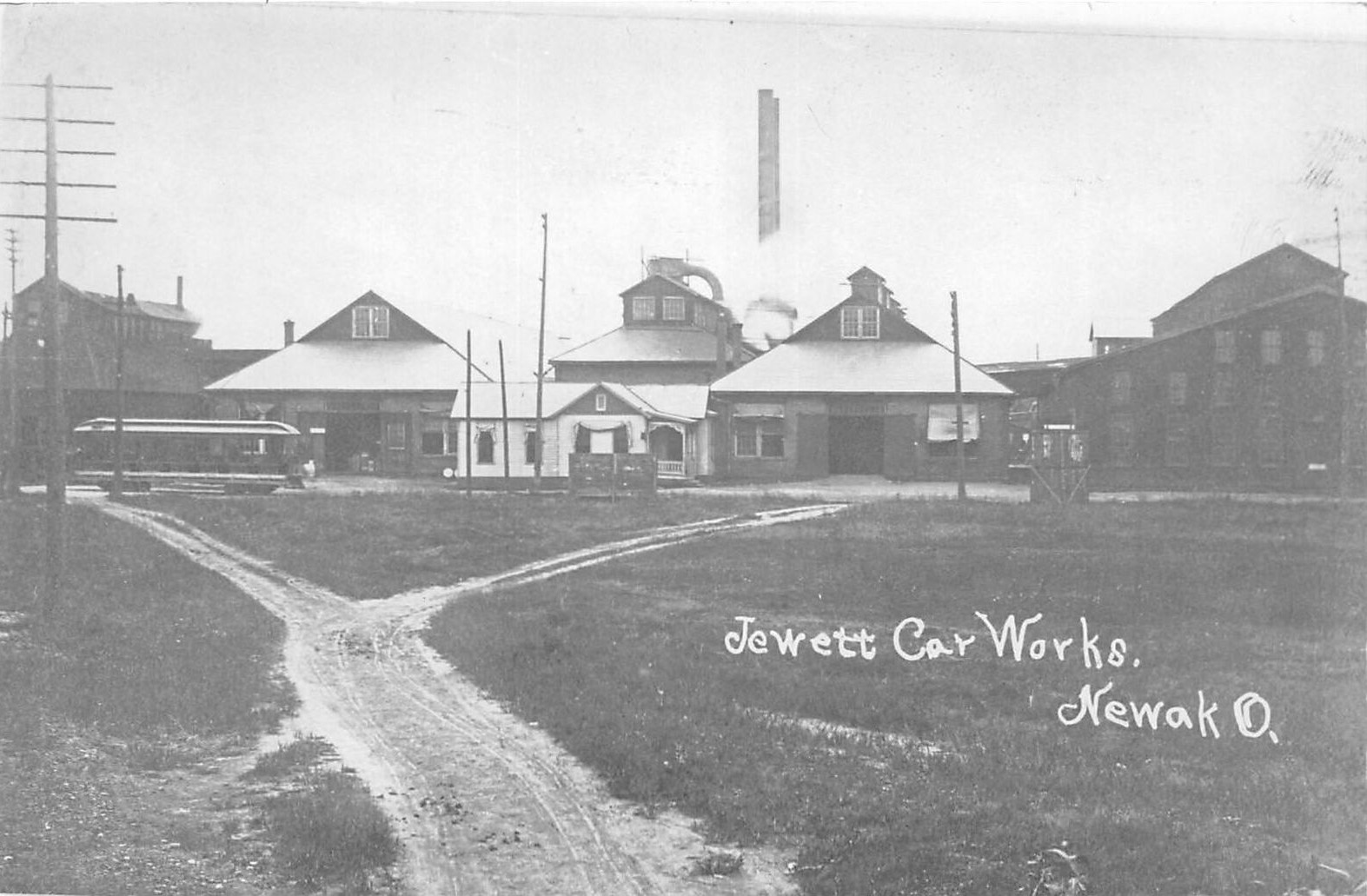 Backstory and Context
William S. Wright founded the Jewett Car Company in 1897. Located in Jewett, Ohio, the company manufactured street cars and interurban cars. Wright, the company's president and general manager, held numerous patents and was the former manager of the Wheeling and Elm Grove Railroad Company.
The Newark Board of Trade lured the firm to the city by offering them a free 10 acre site, $8,000, the remodeled shop of the Wyeth-Davis Company, a new building, and offered to cover the cost of transferring operations. The location that was offered to them was on Williams Street near the railroad in the western part of Newark.
The city platted an adjacent 37 acre area with streets and 160 building lots. These lots were sold to employees and given to contributors by the Board of Trade. In April 1900, the Jewett Car Company held an appreciation day for those who supported the effort to bring the company to Newark.
With production facilities in place, Jewett employed 350 workers and produced an average of one car per day. Completed cars were shipped by railroad on flatcars. Jewett initially produced large numbers of handsomely proportioned classic style wooden cars and only later changed to all-steel construction. In 1905, the company built 280 cars for the South Side elevated Street Railway of Chicago. In 1912, the Southern Union and Pacific ordered 70 cars for the interurban in the Los Angeles area.
Despite a workforce of 600 and a national reputation, the Jewett Car Company declared bankruptcy in 1918. The company never recovered.