The Makings of a Fishing Village - Florida Maritime Museum
Introduction
Florida's story is interwoven with the salt water surrounding it. The Atlantic Ocean and the Gulf of Mexico frame the state and shape life on the coast. In Cortez and other fishing villages, people build their lives around and on water. For these people, it is not just where they live and work. It is a way of life.
Images
An aerial view of Cortez taken in the 1960s shows how life revolved around Sarasota Bay – like it still does today.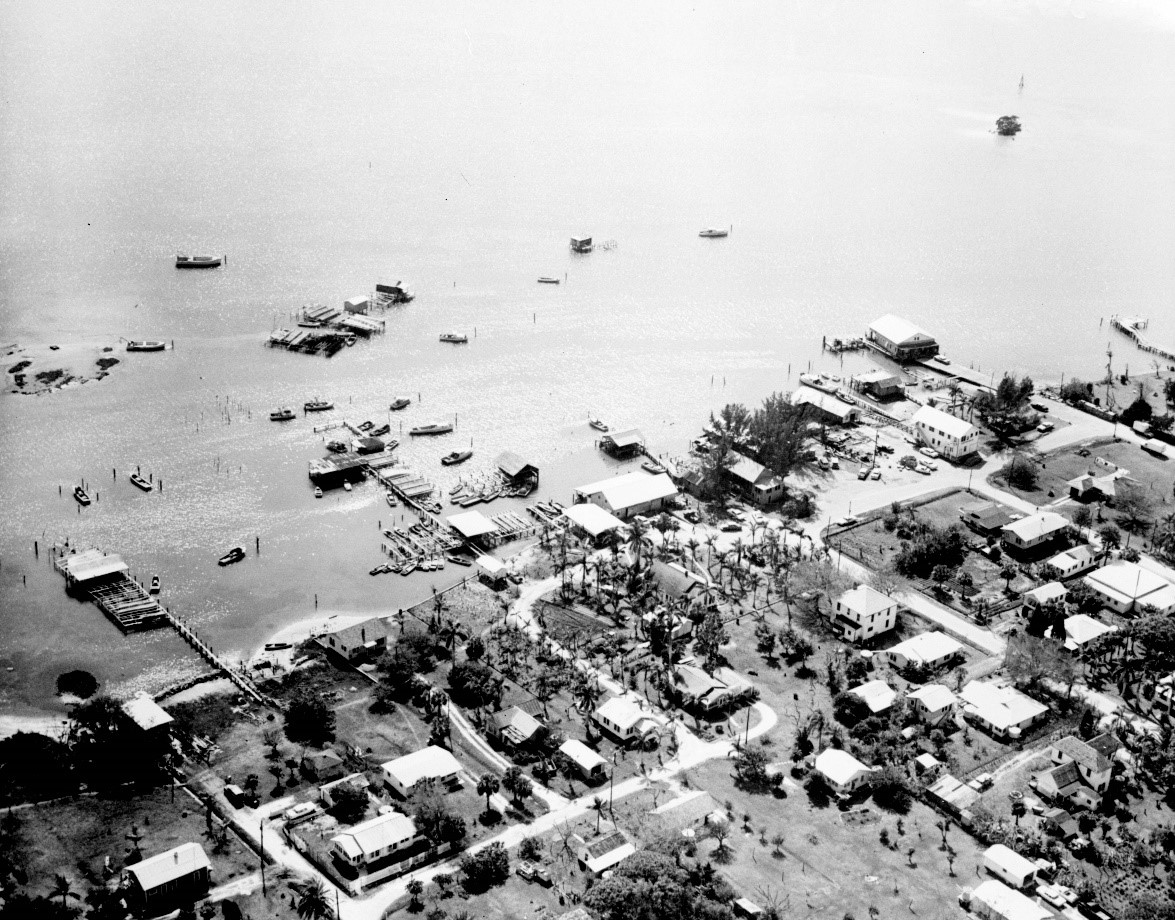 Diorama displaying different netting techniques in the shallow estuaries.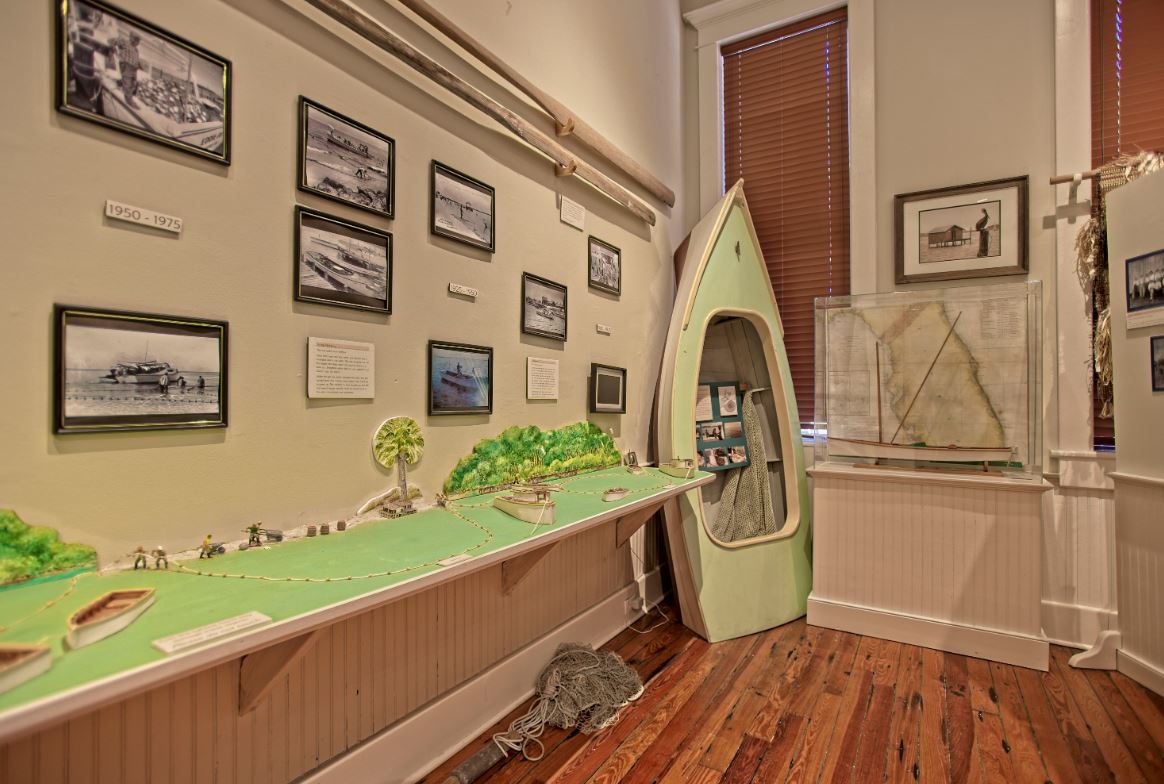 Map of Historic Florida Fishing Villages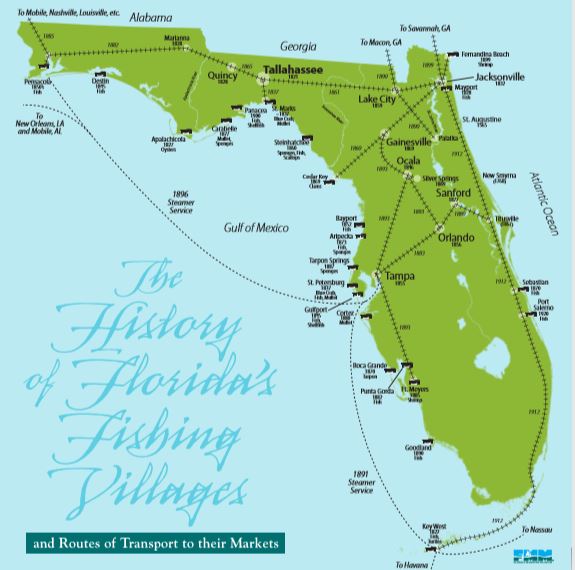 Backstory and Context
Many of Florida's fishing villages emerged on bays along the Gulf during the late 1800s. Bays, bodies of water surrounded by land on most sides, provided fishermen with calm water. They built their docks, fish houses, and other businesses close to or on the bay.
Cortez is on Sarasota Bay, which connects to the Gulf. Sea grasses, studded with oyster beds, carpet the bay's floor. Barrier islands, including Anna Maria Island, enclose the bay. The bay is also an estuary.
Estuaries are coastal bodies of water where freshwater from rivers and streams mix with salt water from the ocean. Lined with mangroves and marshes, estuaries create a safe place for unique communities of both plants and animals to thrive. This earns them the name "cradle of the ocean."
Cortezians found this bay so rich in fish and wildlife that they nicknamed it the "Kitchen."
Due to this richness, there are two commercial fish houses located in Cortez, A.P. Bell Seafood and Cortez Bait and Seafood.
Sources
Florida Fish and Wildlife Commission. The Cradle of the Ocean Estuaries, Tampa Bay Estuary Program. Accessed May 13th 2020. https://www.tbep.org/pdfs/FloridasEstuaries.pdf.
Green, Ben. Finest Kind. Edition 2. Cocoa, FL. The Florida Historical Society Press, 2007.
Florida Department of Community Affairs. Waterfronts Florida Partnership Program - Community Case Studies. Tallahassee, FL. Florida Department of Community Affairs, 2009.
Image Sources
Photo courtesy of Manatee County Public Libraries.

Florida Maritime Museum, Photographer Mark O'Dell

Florida Maritime Museum

Additional Information