Tools of the Trade - Florida Maritime Museum
Introduction
The earliest settlers to Florida recognized the value of the state's forests. Cypress, oak, pine, and cedar trees were used in construction, shipbuilding, and the production of turpentine. Manatee County shipbuilders and captains, the Fogarty brothers, were attracted to the land along the Manatee River for the trees that grew there.
Images
Lumbermen with cypress tree prior to felling (ca. 1910)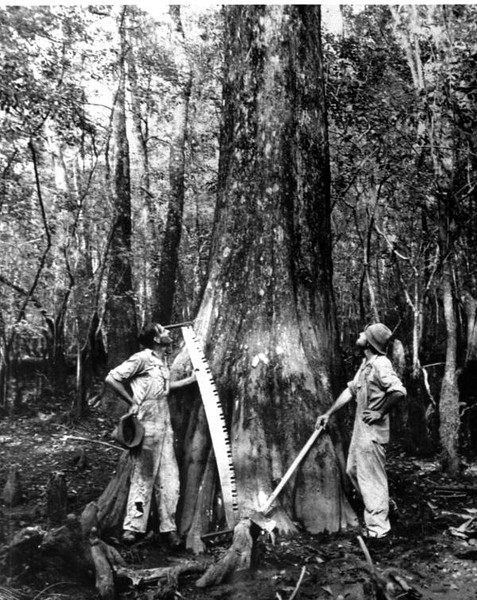 Men sitting on cypress log at Burton-Swartz Cypress Company – Perry, FL (1926)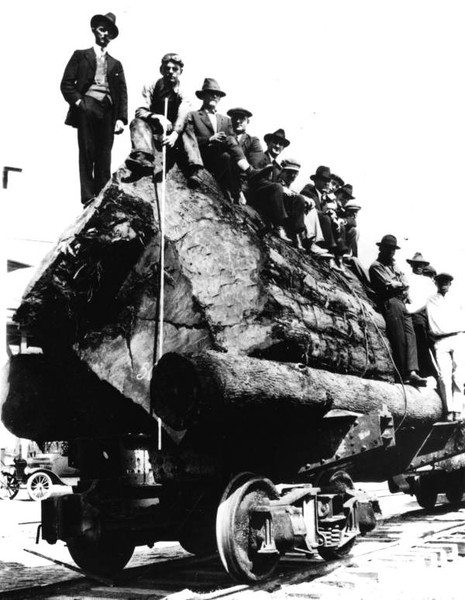 The four Fogarty brothers: Jerry, William, Bartholomew, and John (ca. 1905-1910)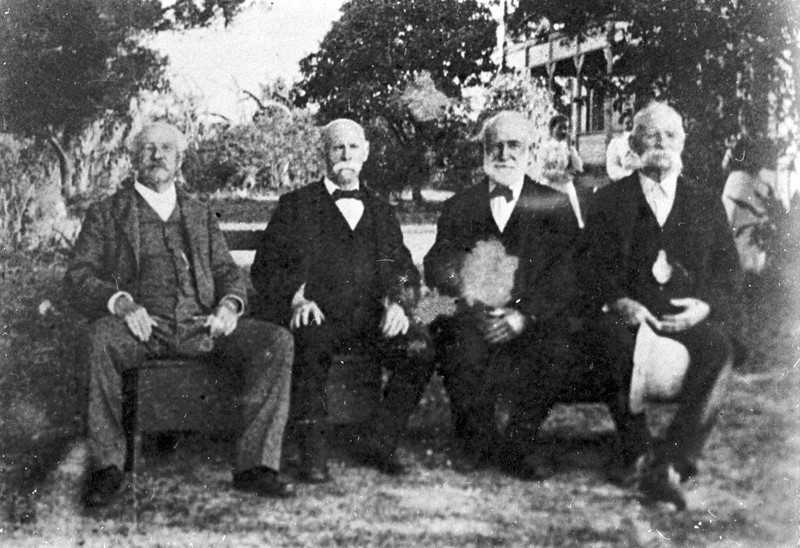 Fogarty Boat Works (ca. 1895-1905)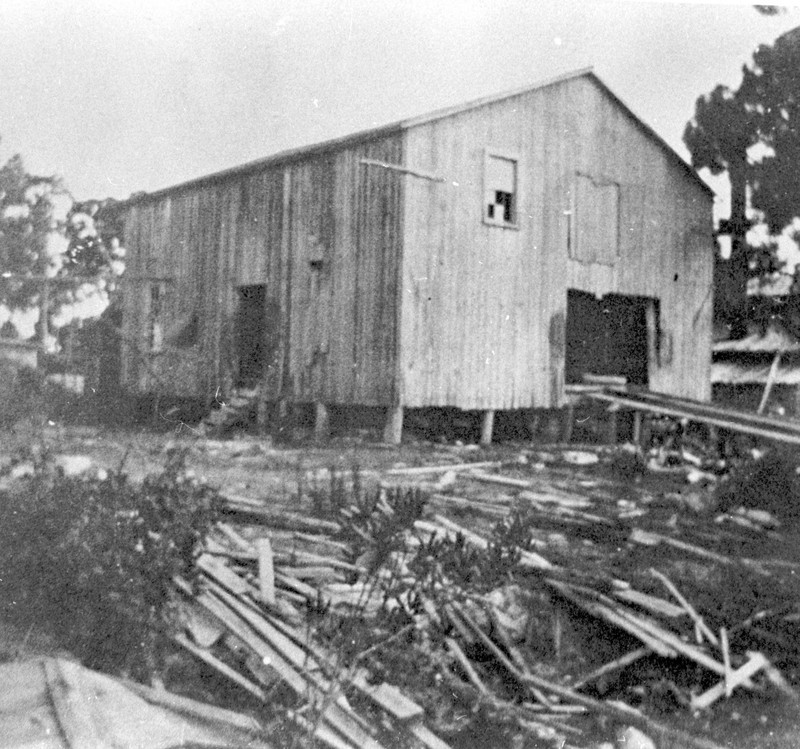 Drawknife: Used to shape wood, often used in the making of masts and spars.

Spokeshave: Used to smooth and shape wood. Often used in the making of masts, oars, and spars.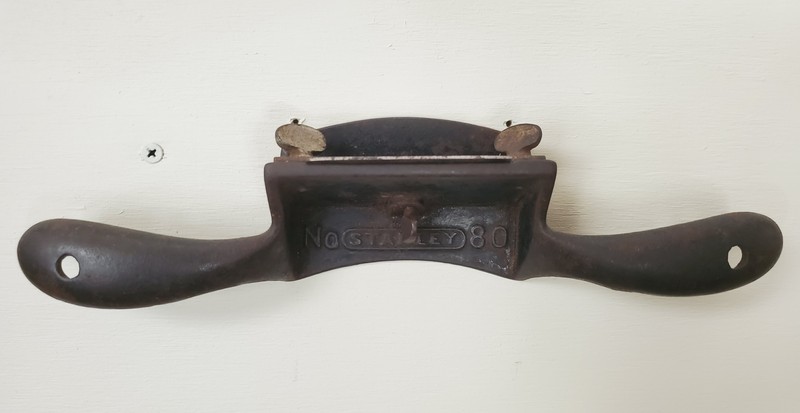 Gimlet: Small hand auger used to pre-drill holes for nails and screws to avoid splitting planks.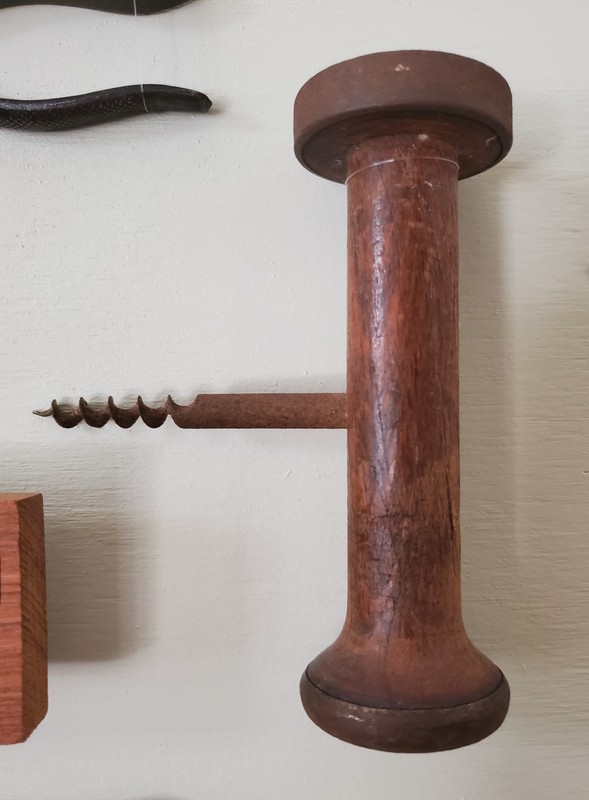 Auger Bit: Large, old-fashioned drill bit to be used with a brace or hand drill.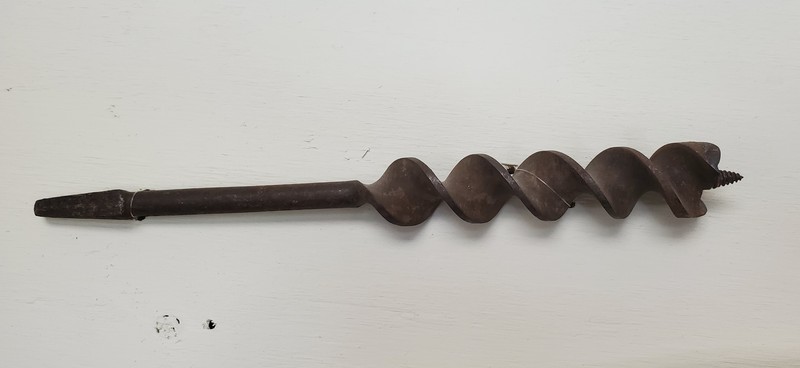 Box Tool: Used for assembling, disassembling, and opening boxes or small crates.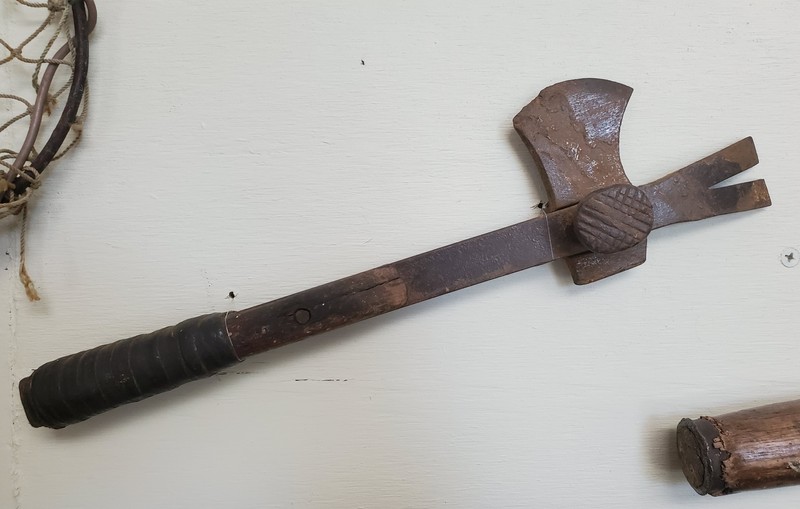 Half models allow for planned boats to be seen in three dimensions before construction. If the design is used, the half model serves as a pattern to work from.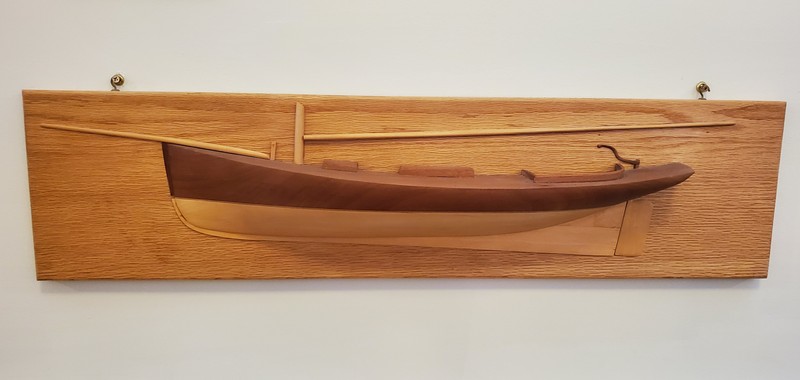 Exhibit of boat building tools and Fogarty BoatWorks.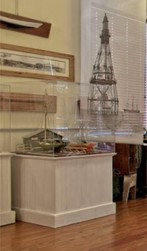 Backstory and Context
Francis Philip Fatio, Swiss-born merchant from London, sailed to St. Augustine, Florida in 1771. He settled there with his family and started three plantations. In a report back to the British Government, he wrote:
"The barren lands now occupied in East Florida produce the best naval stores in all America…The forests on these lands will produce any quantity of tar, pitch and turpentine…The yellow pine of East Florida is remarkably large, straight and of fine grain – rather heavy for single stick or large mast. For made masts, I humbly apprehend, it would be very proper as it is easy to find large trees free of all kinds of knots – from 40 to 50 feet in length – for deck planks no wood is equal to it."*
Throughout the latter half of the 1800s, the lumber industry in Florida boomed. There were 87 sawmills in the state in 1860. By 1880, there were 135 sawmills which produced 248 million feet of lumber that year. It was during this period that the Fogartys arrived, settled, and flourished in Manatee County.
In 1865, John Fogarty first sailed up the Manatee River after being blown into Tampa Bay by a storm. As a shipbuilder, John was impressed with the wooded hammocks of the area. Bald cypress (Taxodium distichum) and pond cypress (Taxodium acednens) trees were desirable as shipbuilding materials because they are naturally resistant to decay. Additionally, these kinds of trees produce "knees", natural bends in the wood used to strengthen joints of ship.
John, with the help of his brothers, Bartholomew "Tole" and William "Bill" Fogarty, established a homestead and built the Fogarty Brothers Shipyard on the south side of the Manatee River - now West Bradenton. The homestead grew into a small community called Fogartyville. Boats continued to be built at the Fogarty Brothers Shipyard until the early 1900s. 
Sources
History of Forests in Florida, School of Forest Resource and Conservation. Accessed May 14th 2020. http://sfrc.ufl.edu/forest/about/history/.
Bald Cypress, Plant Information Center. Accessed May 14th 2020. https://www.ibiblio.org/pic/NCTrees/baldcypress.htm.
Fogarty, Ollie Z. They Called It Fogartyville. Theo. Gaus' Sons, Inc., 1972.
Image Sources
Florida Memory

Florida Memory

Manatee County Public Library

Manatee County Public Library

Florida Maritime Museum Collection

Florida Maritime Museum Collection

Florida Maritime Museum Collection

Florida Maritime Museum Collection

Florida Maritime Museum Collection

Florida Maritime Museum Collection

Florida Maritime Museum