Start Your Tour
Introduction
If you plan to walk the tour, you may park at City Hall, at any of several free city lots, or in any designated on-street parking space. Street parking has a 2-hour limit. This block was donated to the town by its founder Robert E. Russ. Ruston College, a private institution, was built on this site in late 1880s. It was destroyed by fire in 1893. Ruston High School was constructed here, serving as a school until the early 1960s when new schools replaced it. The City Hall – Civic Center complex was built on the site in the mid-1970s.
Images
Aerial view of Ruston Historic District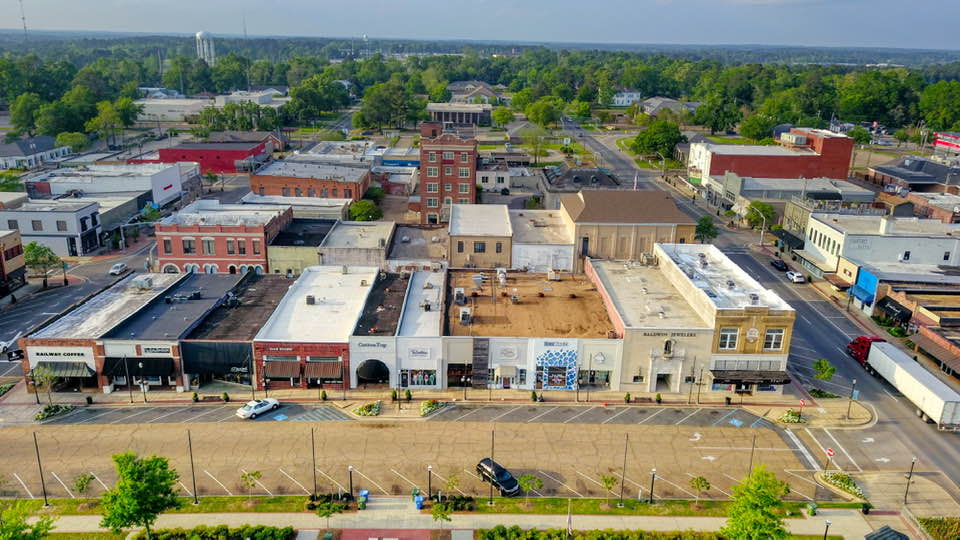 The first Ruston High School was located where City Hall now stands.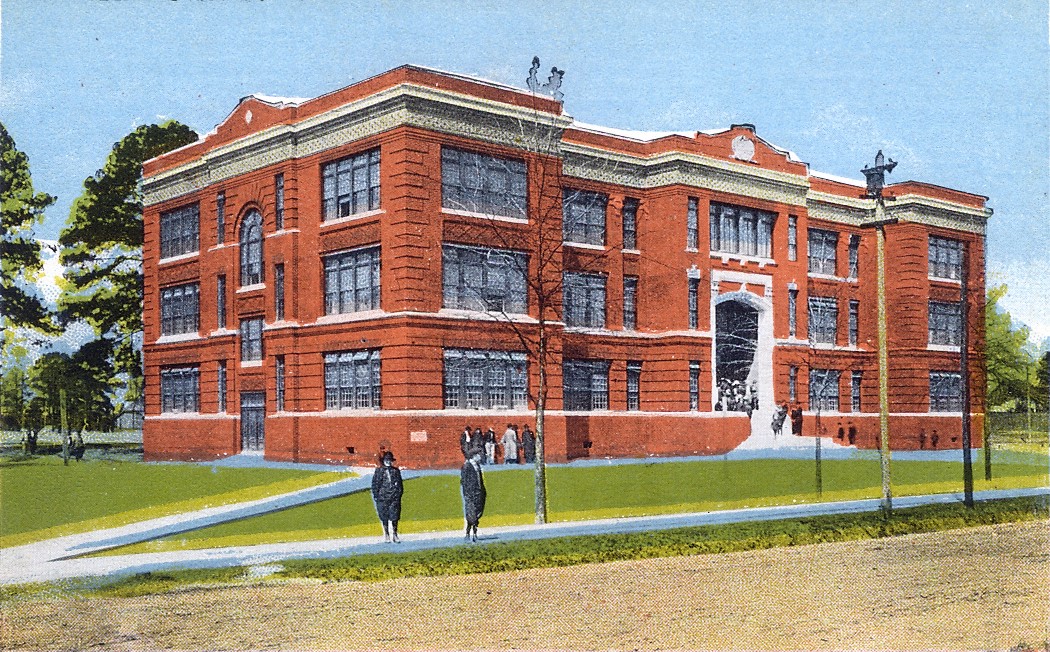 Additional Information