Massachusetts Veterans War Memorial
Introduction
Built in 1932, the Massachusetts Veterans War Memorial Tower sits atop Mount Greylock in the extreme northwestern corner of the state near the borders of New York and Vermont. The 93-foot tower is the highest point in the state of Massachusetts at 3,491 feet above sea level. Five states can be viewed on a clear day from the base of the tower. The tower has an inscription that reads "they were faithful even unto death." The tower is shaped like a lighthouse, with a everlasting lit beacon of six lights that are visible from up to 70 miles away.
Images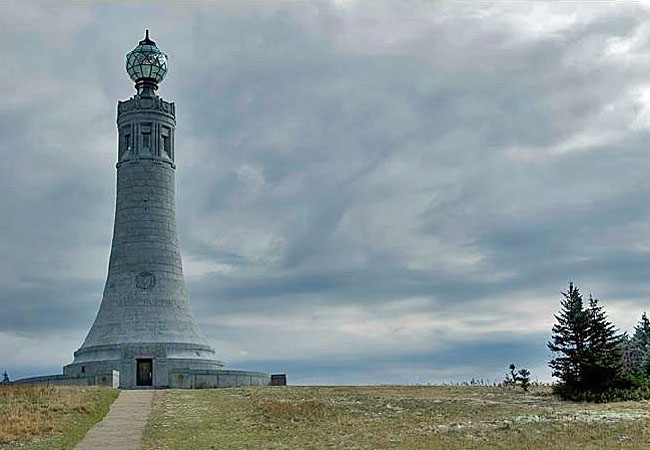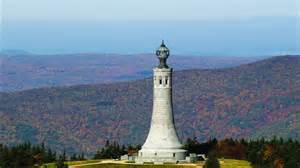 Backstory and Context
Built as a permanent war memorial to World War I veterans, the tower was originally designed to shine to perpetually for the men and women lost in war. Now, the light is occasionally turned off for star parties and during bird migratory seasons.

The Massachusetts Veterans War Memorial Tower was built of granite blocks by the Civilian Conservation Corps, because of sever weather on Mount Greylock the tower has endured many frost and thaw cycles. During its last 80 years the memorial has undergone several improvement projects and total restoration periods. Well known for the 360 degree views from its observation portals, the tower is now closed once again due to unsafe conditions. After a large renovation project in 1973, architects are studying the best ways to proceed in a 2014 restoration.
Sources
http://www.bywayswestmass.com/map-markers/war-memorial-tower/ http://www.mass.gov/eea/agencies/dcr/massparks/region-west/mt-greylock-state-reservation-generic.html
Additional Information