Shafer Baillie Mansion
Introduction
Built in 1913, the Shafer-Baillie Mansion honors two early owners, Alexander Baillie and Julius Shafer. Shafer along with his wife purchased the historic landmark in 1928 and raised their family at the exceptional and extraordinaire property for twenty-five years. The Shafer-Baillie Mansion has gone through multiple owners and corresponding remodels and today is a luxurious bed and breakfast representing much of its original elegance, grand, and luxurious style. The rich heritage is characterized in the individual guest rooms and now is used as an event venue.
Images
Shafer-Baillie Mansion in 1913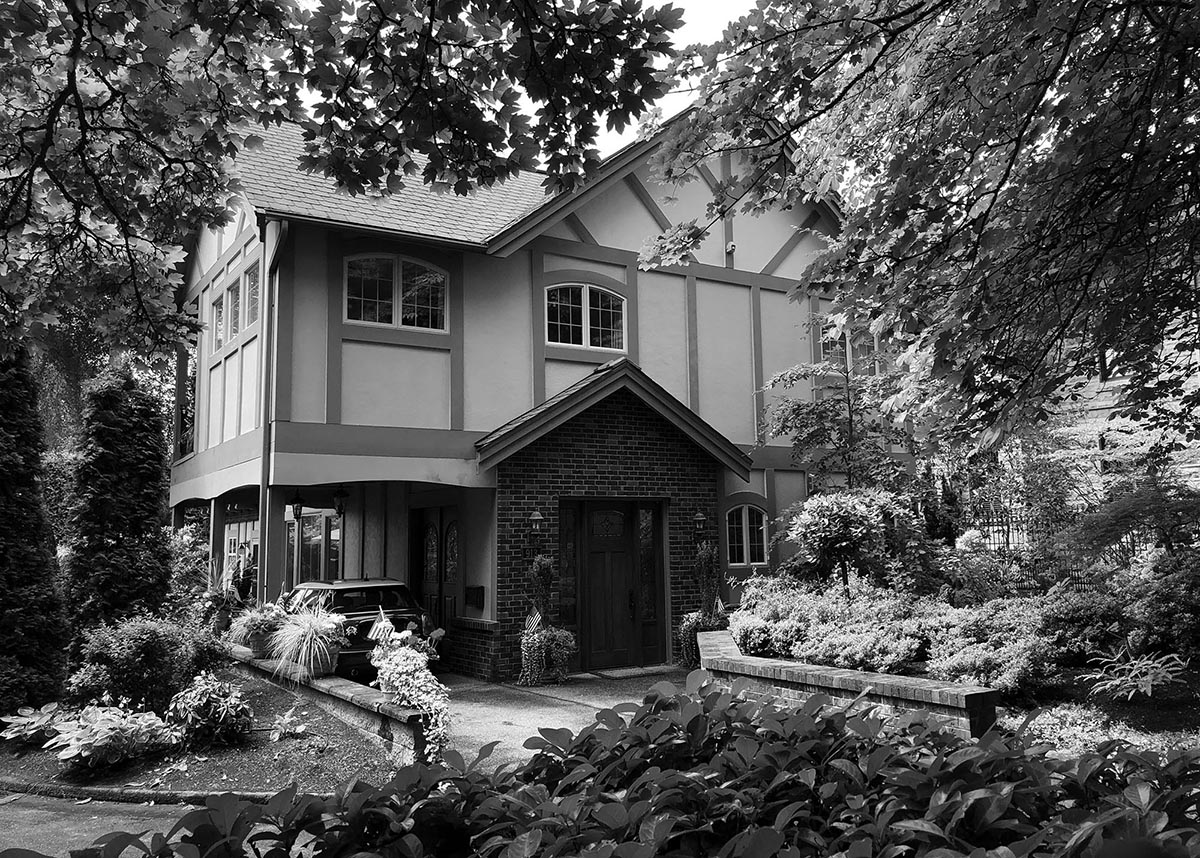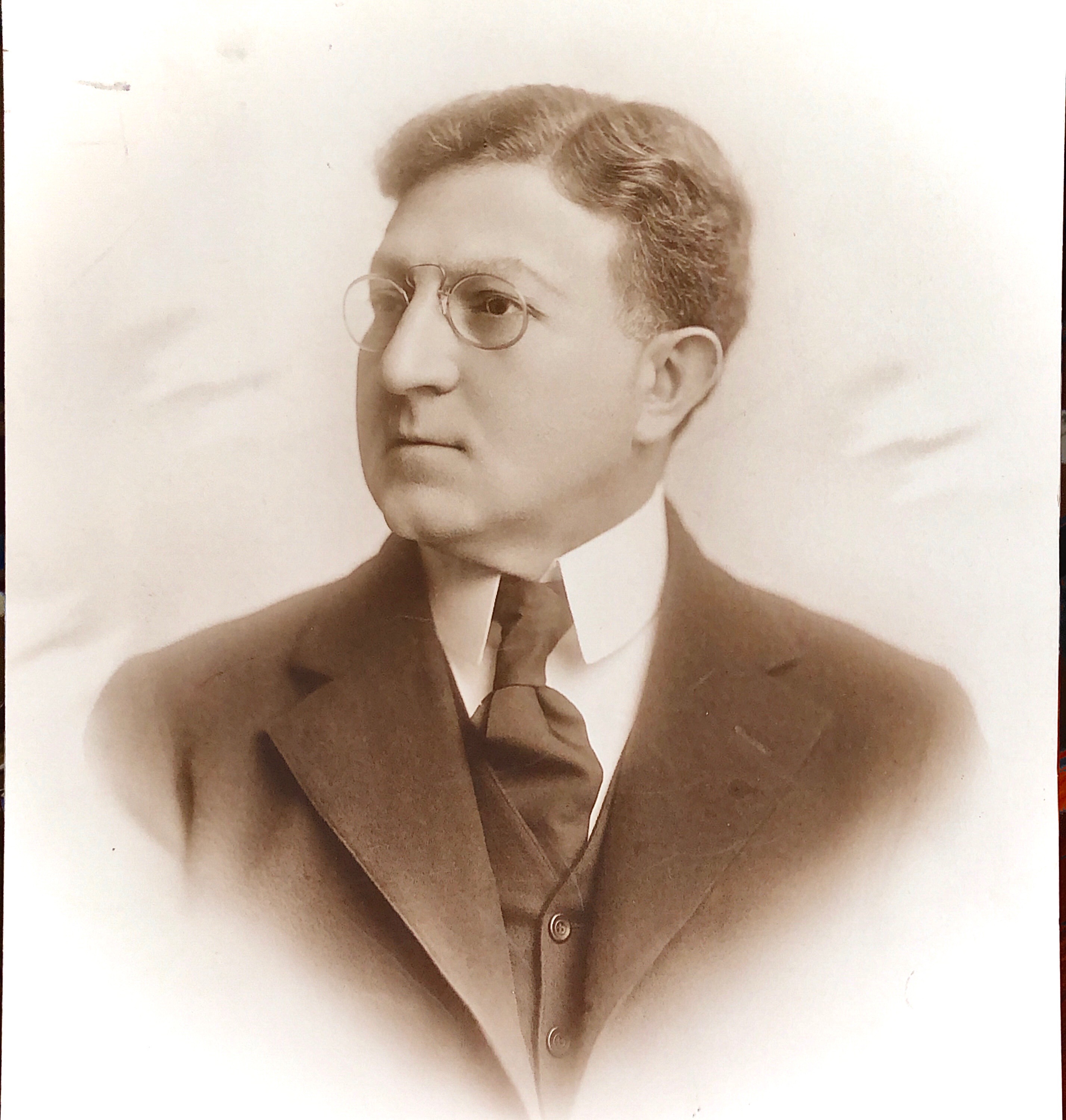 Shafer-Baillie Mansion Entry Hall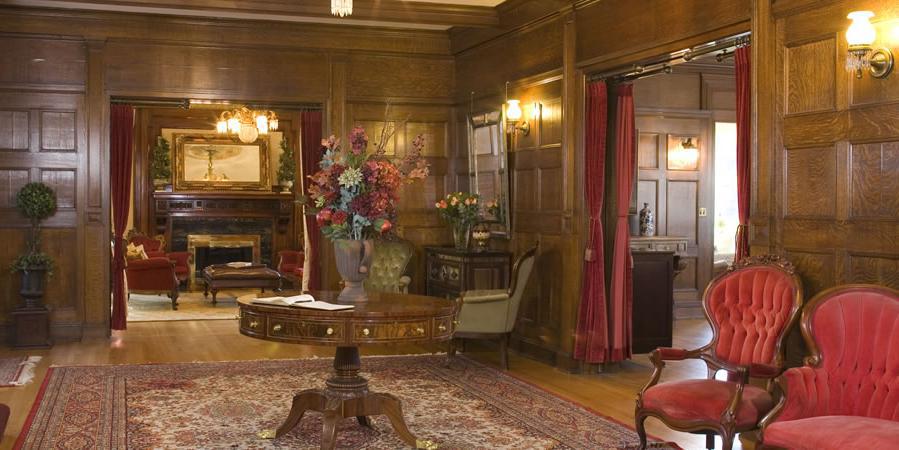 Shafer-Baillie Mansion Main Dining Hall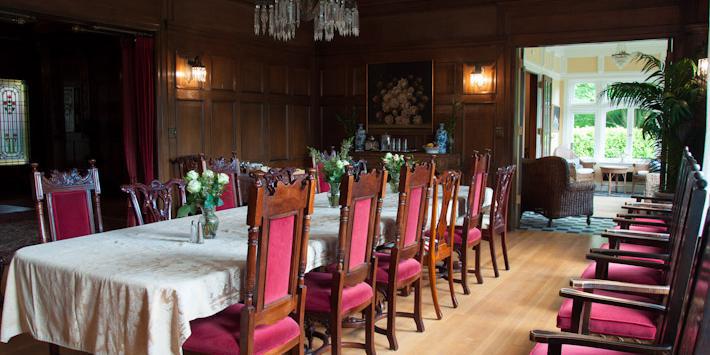 Shafer-Baillie Mansion Library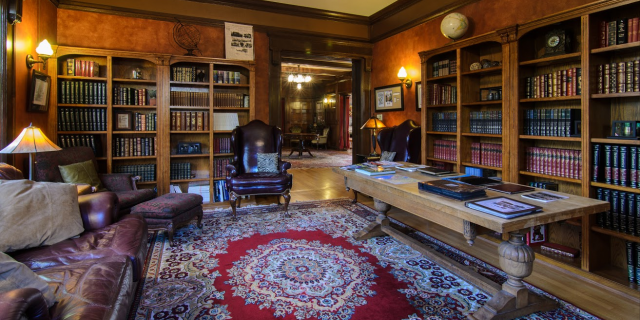 Shafer-Baillie Mansion Exterior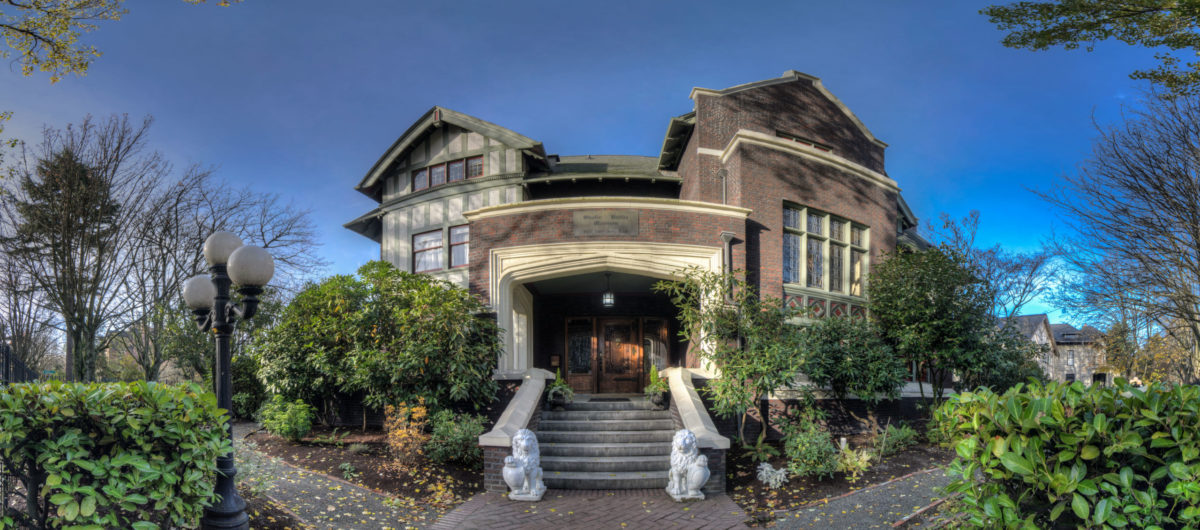 Shafer-Baillie Mansion Entry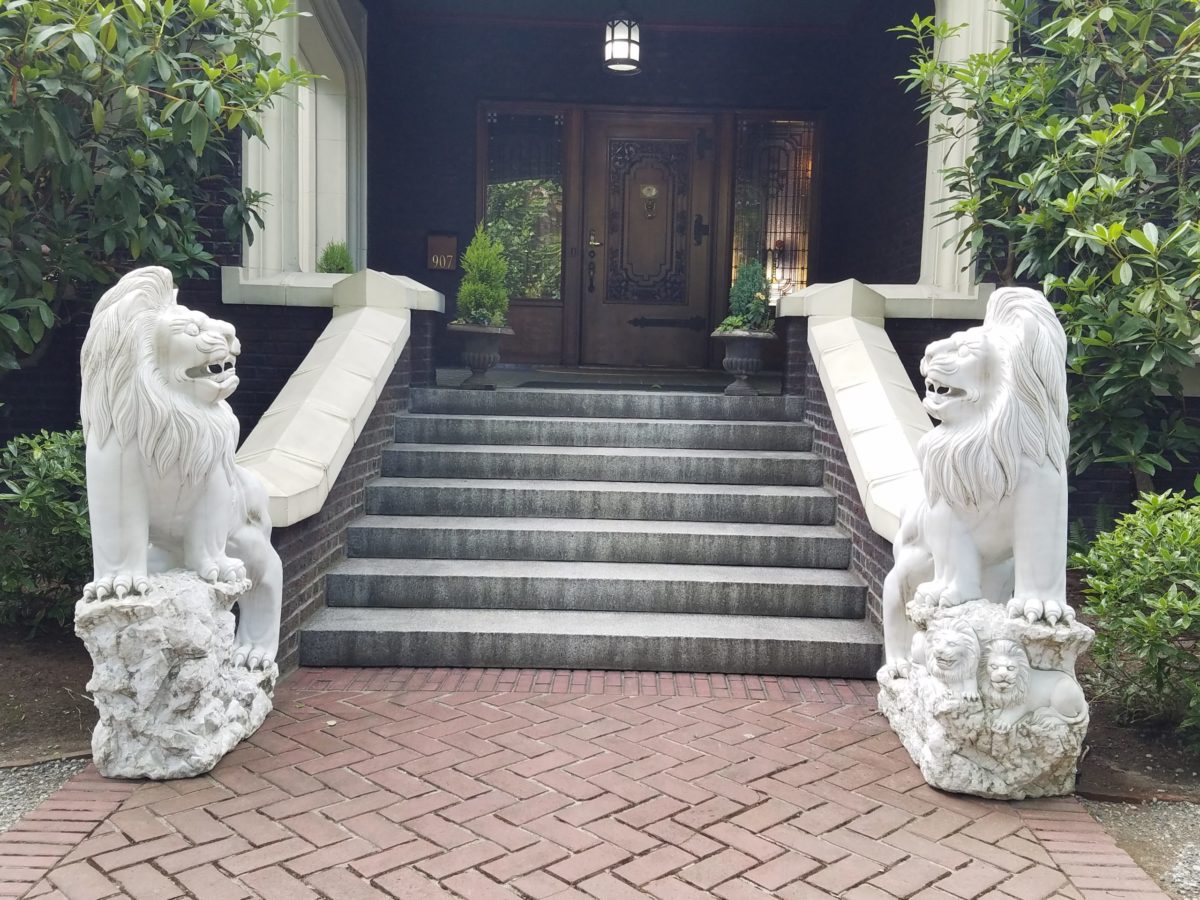 Shafer-Baillie Mansion Exterior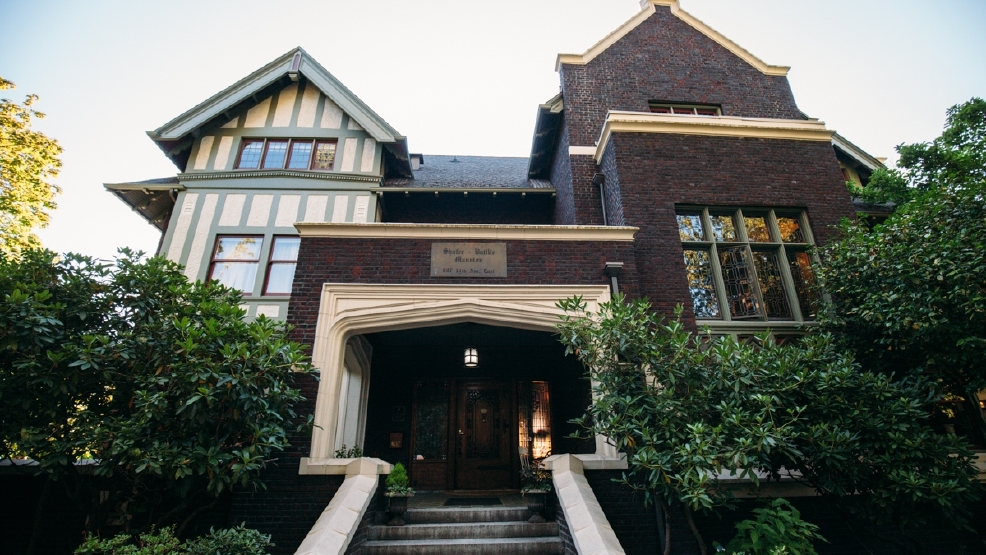 Backstory and Context
Julius Shafer, born in Russia in 1872, came to the United States and settled in Leavenworth, Kansas, where an uncle was living. He attended school for a short time when he quickly realized his passion and vision for the business world. Courageous, eager, and determined, Shafer eventually moved to Seattle, where he and his brothers opened and ran several retail businesses and became a well-known auctioneer. "Mr. Shafer's career was a typical success story of a poor immigrant boy" (8). Shafer built his wealth and created the Shafer Brothers Landing Company, which purchased real estate investment properties with their profits along the way. Julius Shafer was considered a founder and builder who was instrumental to the Seattle community. Shafer was an active member of the Jewish community. He joined the board of both religious and non secular organizations and worked closely with immigrant placement during both WWI and WWII, tying Shafer's impact to the greater world. Many who came to Seattle as immigrants and their families are successful today due to the work ethic and courage of Julius Shafer. An immigrant and self-made man, Julius Shafer married Betty Goodglick. Together, they had five children and lived what is known today as the Shafer-Baillie Mansion located on Capitol Hill.
The Shafer-Baillie Mansion was built by J.N. Johnson in 1913 and initially purchased and occupied by Samuel Loeb. In 1917, Alexander Baillie purchased the home. In 1928 the home was purchased by Julius Shafer, and he and his family lived there until 1952. The property is a 1914 brick Tudor style historic inn located on Seattle's original Millionaires' Row. The Shafer-Baillie mansion had many unique qualities, including an elevator, which was highly uncommon in those days; however, it has since been removed. The family entertained lavishly and had long time staff to maintain both the inside of the beautiful home and the property grounds. Many weddings occured on the 3rd floor of the home, which at the time was the ballroom with a pipe organ and showed great opulence. In 1952, the Shafer family sold the home to Burell and Emma Johnson, who turned the mansion into a rooming house. The ballroom was converted into bedrooms with private baths, and over time, the mansion has been revamped and remodeled several times.
In 1979, the home was converted to a boutique bed and breakfast. Owners since 2004, Mark Mayhle and Ana Lena Melka have overhauled and restored the property bringing back the original elegance with a 21st-century flair and infrastructure. Guests enjoy the sense of luxury and grandeur, with many original woodwork and fixtures in nearly every room. "The result is an incredibly charming B&B that feels right out of a Victorian novel. Melka and Mayhle have gone to great lengths to keep the interior decor on par with the home's age and history (the master suite still has the original ribcage shower!)" (2). Today the Shafer-Baillie Mansion hosts people from around the world showing the world and giving guests the opportunity for a getaway experience with a unique setting in history within each of the eight guest rooms. The guest rooms are named for many landmarks in the Seattle area such as the Master Suite, Elliott Bay Suite, Capitol Hill Room, Queen Anne Hill Room, and Volunteer Park Room and third-floor rooms: Central Ballroom, Southeast Ballroom, and Southwest Ballroom and the price per night ranges from $160-$270. A night stay includes a daily continental buffet breakfast, the opportunity to enjoy the warmth of fireplaces, and access to several common areas to read, eat, interact with others or enjoy the beautiful lush environment. The elaborate staircase gives access to a basement space that holds weddings, large dinners, and dancing parties up to 400 people and is a less formal party venue. The Shafer-Baillie Mansion is a historic landmark providing a link to our past and a hope for Seattle's future. 
Sources
History, Shafer Baillie Mansion. Accessed May 19th 2020. https://www.sbmansion.com/about.
Thorson, Britt. The B&B on Capitol Hill you probably didn't know existed, Seattle Refined. August 1st 2014. Accessed May 19th 2020. http://seattlerefined.com/travel/the-bb-on-capitol-hill-you-probably-didnt-know-existed.
Fodors.com. Shafer Baillie Mansion Bed & Breakfast, Fodor's Travel. Accessed May 19th 2020. https://www.fodors.com/world/north-america/usa/washington/seattle/hotels/reviews/shafer-baillie-mansion-bed-breakfast-585095.
Rubesh, Stephanie . Local Rooms: The Shafer Baillie Mansion, Seattle Met. February 21st 2012. Accessed May 19th 2020. https://www.seattlemet.com/travel-and-outdoors/2012/02/local-rooms-the-shafer-baillie-mansion-february-2012.
Zara. SHAFER BAILLIE MANSION: LUXURY B&B EXPERIENCE IN SEATTLE, Backpack Me. August 25th 2013. Accessed May 19th 2020. https://bkpk.me/shafer-baillie-mansion-luxury-bb-experience-in-seattle/.
Shafer Baillie Carriage House, Seattle Millionair's Row. Accessed May 19th 2020. https://www.millionairesrow.net/91314thE.html.
Shafer family papers, Archives West. April 19th 2018. Accessed May 19th 2020. http://archiveswest.orbiscascade.org/ark:/80444/xv25448.
Julius Shafer, Seattle Millionaire's Row. October 8th 1951. Accessed May 19th 2020. https://www.millionairesrow.net/common/ShaferObituary_News_Article__Seattle_Daily_Times_published_as_THE_SEATTLE_DAILY_TIMES___October_8_1951__p27.pdf.
Image Sources
https://www.millionairesrow.net/91314thE.html

https://www.millionairesrow.net/91314thE.html

https://www.wedding-spot.com/venue/3002/The-Shafer-Baillie-Mansion-Bed-Breakfast/

https://www.wedding-spot.com/venue/3002/The-Shafer-Baillie-Mansion-Bed-Breakfast/

https://www.wedding-spot.com/venue/3002/The-Shafer-Baillie-Mansion-Bed-Breakfast/

https://www.sbmansion.com/gallery

https://www.sbmansion.com/gallery

http://seattlerefined.com/travel/the-bb-on-capitol-hill-you-probably-didnt-know-existed

Additional Information