Fred E Harlow House Museum
Introduction
Fred E Harlow and his wife Minnie built this farmhouse in 1900 on the homestead of his father Captain John Harlow. This house had only three families living here during its 79 years as a residence. The Troutdale Historical Society purchased the house after the death of Mabel Evans. It has been maintained as a museum.
Images
Fred E Harlow House Museum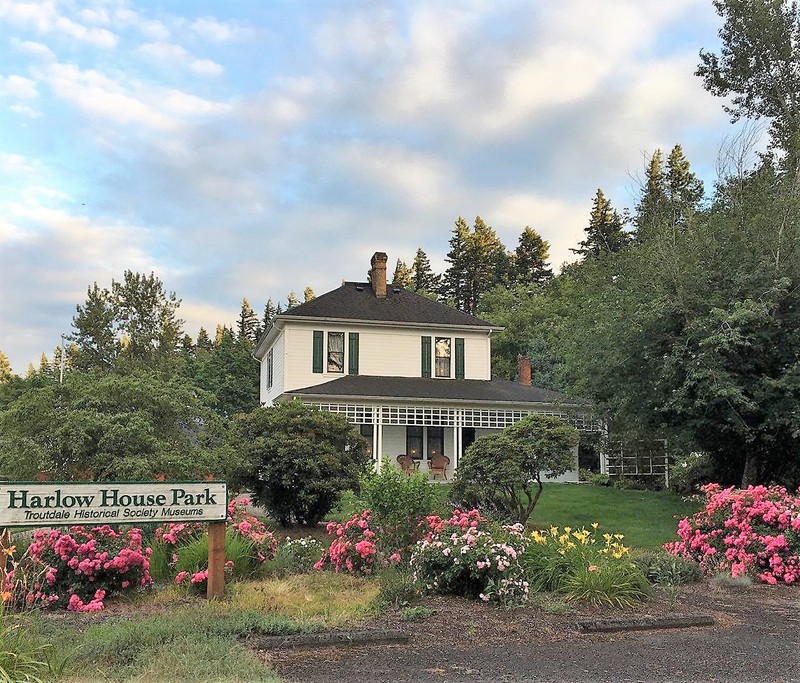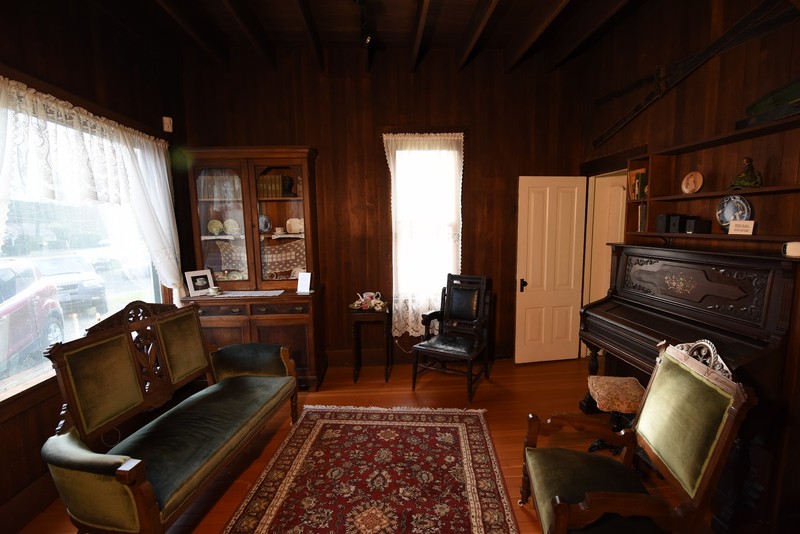 Harlow House during 1948 Flood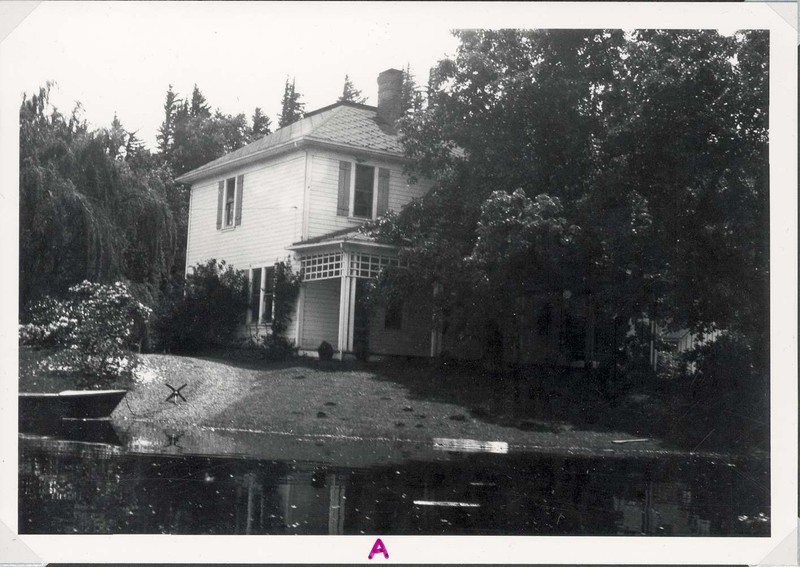 Harlow Family and Friends, 1899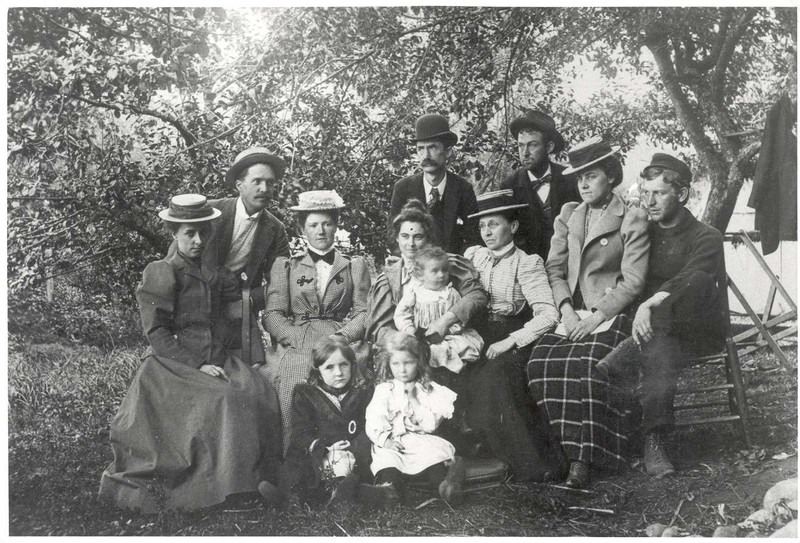 Backstory and Context
Harlow House was built in 1900 on the Harlow farm by Fred E Harlow, son of the late Captain John Harlow, Troutdale's founder.
Two of the captain's sons, Fred and his brother, Lou, ran the family businesses in Troutdale including the local bank. Fred lived in the home until 1915. It was later occupied by his brother, Lou and wife, Laura Bullock Harlow, and their three sons. Both Lou and Laura Harlow served as mayors of Troutdale. Lee and Mabel Evans, she a piano teacher, moved into the home in the1940s. The Troutdale Historical Society purchased it in 1979.
The knoll on which the house stands kept it above 1948 flood waters. The contents of the house include items from both Harlow families as well as artifacts donated by residents of the area. The Harlow House is on the National Register of Historic Places. 
National Registry of Historic Places
Historic Name: Fred E Harlow House
Other Name: Harlow-Evans House
Year Nominated: 1984
House Occupants
Fred E and Minnie Harlow - Businessman
Lou and Laura Harlow - 2nd Troutdale Mayor (Lou), 7th Troutdale Mayor and 2nd Woman Mayer in Troutdale (Laura)
Lee and Mabel Evans - Piano Teacher (Mabel)
Sources
National Register of Historic Places. Accessed March 3rd 2021. https://www.nps.gov/subjects/nationalregister/index.htm.
Image Sources
Troutdale Historical Society

Troutdale Historical Society

Troutdale Historical Society

Troutdale Historical Society

Additional Information