North American Rockwell OV-10A Broncos
Introduction
The OV-10A is a twin-turboprop short takeoff and landing aircraft conceived by the U.S. Marine Corps and developed under a U.S. Air Force, Navy, and Marine Corps tri-service program for a Light Armed Reconnaissance Aircraft (LARA). The North American Rockwell aircraft first flew on July 16, 1965. The first production OV-10A was ordered in 1966, and its initial flight took place in August 1967. The Bronco's US military missions included observation, forward air control, helicopter escort, armed reconnaissance, gunfire spotting, utility and limited ground attack. The USAF acquired the Bronco primarily as a forward air control (FAC) aircraft. Adding to its versatility is a rear fuselage compartment with a capacity of 3,200 pounds of cargo or five combat-equipped troops or two litter patients and a medical attendant. Another unique unit operating OV-10s was the US Navy's Light Attack Squadron FOUR, VAL-4, "Black Ponies." The unit was unusual in that it was ground-based. They provided fixed-wing close air support for River Patrol Boats in the Mekong Delta area of Vietnam. On July 6, 1968, the Marines first OV-10s arrived at Marble Mountain, Vietnam, and flew its first mission that day. The first Air Force OV-10s also arrived shortly thereafter. The nearly 300 aircraft were all produced at Air Force Plant Number 85 at Port Columbus Airport in Ohio. The last one was built in 1976. The Air Force retired their last OV-10 in 1991, but the Marines continued to operate theirs until July 1994. Foreign governments and other US Government agencies – Bureau of Land Management, Bureau of Alcohol, Tobacco, and Firearms, and the California Department of Forestry and Fire (CDF) – continued to operate OV-1
Images
Aviaiton photographers at FWAM with the Marine Bronco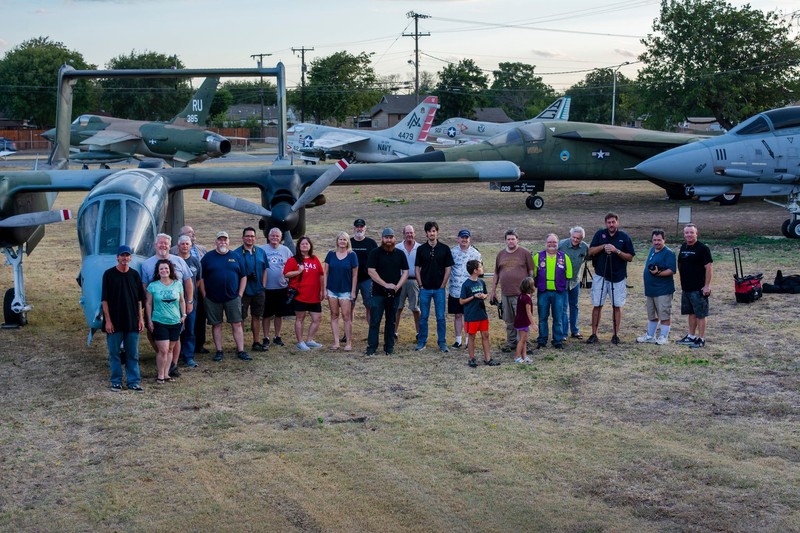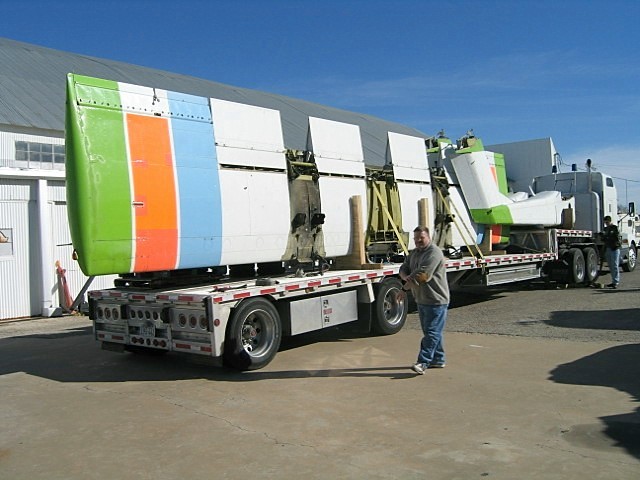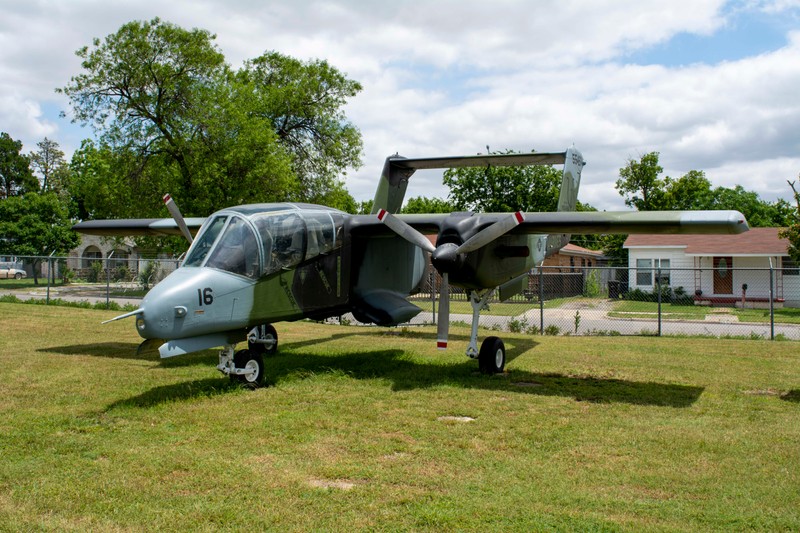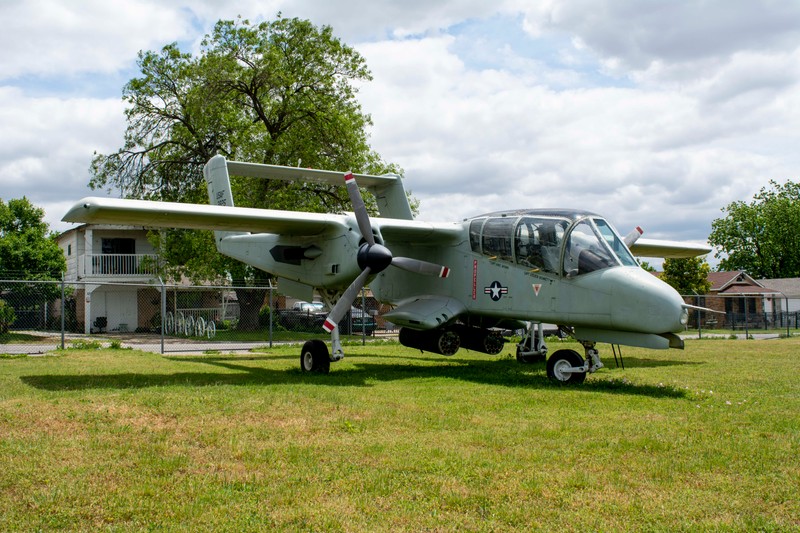 Marine OV restoration in progress 2019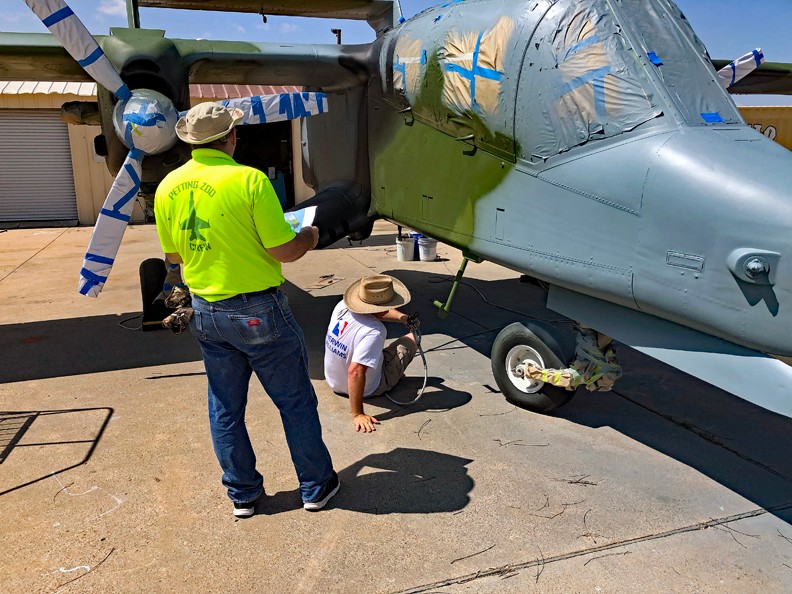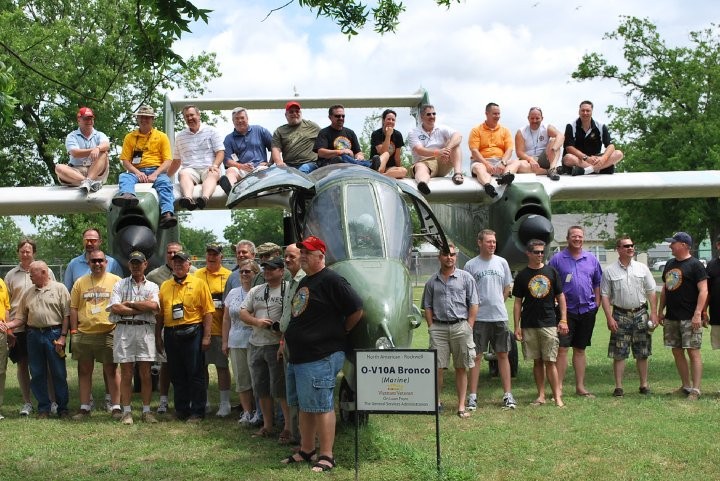 Air Force #825 restoration 2015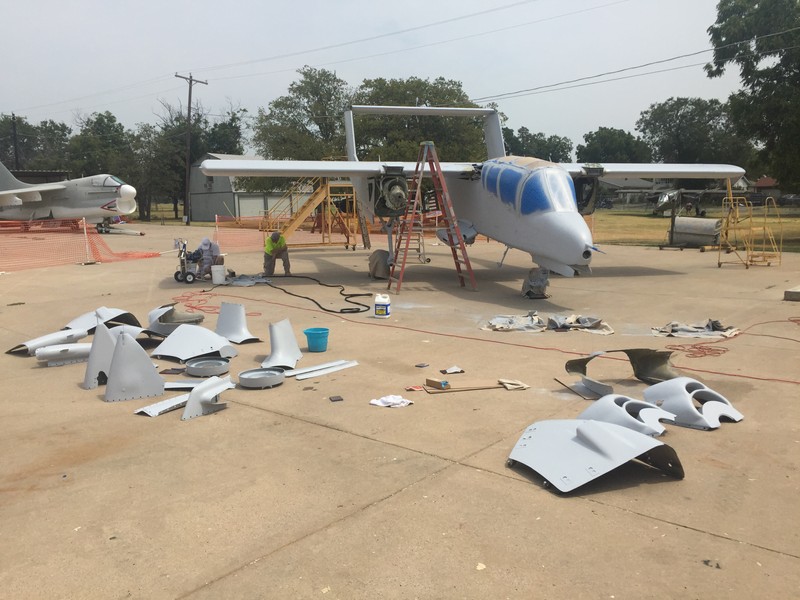 AF OV #825 Showing Medal of Honor recognition of Capt. Stephen Bennett with his daughter and grandson.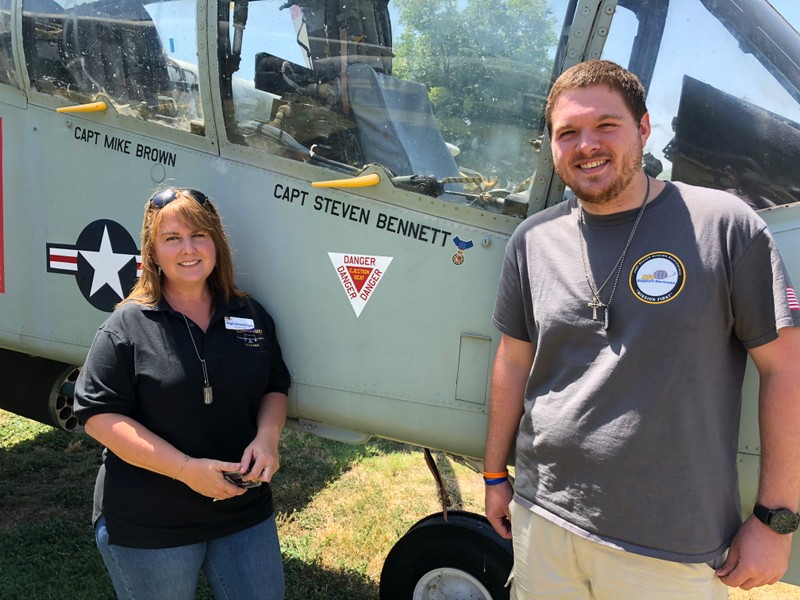 Backstory and Context
The Fort Worth Aviation Museum has three OV-10s – this USMC aircraft, a USAF aircraft, and the production mockup.
The Marine OV-10A Bronco, Bureau of Aeronautics No. 155426, c/n 305-66M37, was the 66th Bronco manufactured and was the 37th for the USMC. It was delivered to Marine Light Helicopter Squadron 267, HML-267, at Camp Pendleton, California, on June 28, 1968. This aircraft arrived in Vietnam on August 8, 1968, and was assigned to Marine Observation Squadron 2, VMO-2, which was a part of Marine Air Group 16, MAG-16, at MCALF Marble Mountain, Vietnam. In February 1970, it was moved to Da Nang Air Base when VMO-2 joined Marine Air Group 11, MAG-11. The aircraft spent 32 months in Vietnam and is estimated to have flown 2,500 hours in more than 1,000 missions in theater.
The aircraft was transferred to Marine Observation Squadron 6, VMO-6, at MCAS Futenma, Okinawa, Japan, as part of the VMO-2 stand-down in March 1971. When VMO-6 was decommissioned in January 1977, the OV-10 was transferred to Headquarters and Maintenance Squadron 36, HMS-36, at Futenma. It returned to Camp Pendleton, California, in 1991 and served with VMO-2 as aircraft No. 16.
Following a very short assignment with Marine Helicopter Training Squadron 301, HMT-301, in 1993, the aircraft was retired from the military. The OV-10 was one of seven acquired by the Bureau of Land Management (BLM) in Boise, Idaho. It carried civilian registration N97LM and was based in Fairbanks, Alaska. In December 1999, the OV-10 was transferred to California Department of Forestry and Fire Protection (CDF). Apparently CDF never flew it. CDF transferred the aircraft to the museum in April 2005.
The Air Force Bronco is serial number 68-03825, c/n 321-15, was delivered to the USAF and served with 23rd TASS (Tactical Air Support Squadron) during the Vietnam War. It served later throughout West Germany with the 704th TASS and South Korea with the 19th TASS. Following military service, it flew with Bureau of Land Management (BLM) as N646 and the California Department of Forestry (CDF) to direct firefighting missions. The aircraft arrived at VMAP from California in January of 2006. Locally: The Broncos introduced laser guidance for bombing after development by Raytheon in Fort Worth. Also, the only OV-10 recipient of the Medal of Honor was posthumously awarded to North Texas native USAF Capt. Steve Bennett while flying the Bronco in South East Asia (SEA).
Note gap from 74-78.  601st TCW, Sembach AB, Germany, 10/78?? - 8/84; Note another gap from 84 -87;  19th TASS Osan, Korea 87-89.
The third gap from 89 – 91.  Transferred to BLM, Boise, ID 12/5/1991 with TTAF 10073.6 hours.    Slide from Terry Love.  Stripped, etched, alodined and painted in BLM scheme 5/11/92.  BLM N646, City of Fairbanks.  Operated from Fairbanks, AK 5/14/92 - 9/3/97.  Final BLM flight 10/1/97.  Was located at Boise, ID (9/98).
Transferred to CDF and flown to CDF, Mather base 2/19/99 as spare (CDF inventory 5/12/99). Not flown at CDF.  TTAF 11164.7 hours. GSA transfer to OBA April 2005.  Currently at OBA Fort Worth 11/20/05.
Sources
Fort Worth Aviation Museum
Image Sources
Fort Worth Aviation Museum

Fort Worth Aviation Museum

Fort Worth Aviation Museum

Fort Worth Aviaiton Museum

Fort Worth Aviation Museum

Fort Worth Aviation Museum

Fort Worth Aviation Museum

Additional Information