Sachse Caboose
Introduction
The Sachse Railroad Caboose was established in 1996 and served as office space for the Sachse Chamber of Commerce. This caboose serves as a prominent landmark in Sachse, Texas and is visible to the motor vehicle traveling on Texas State Highway 78 at 5th Street.
Images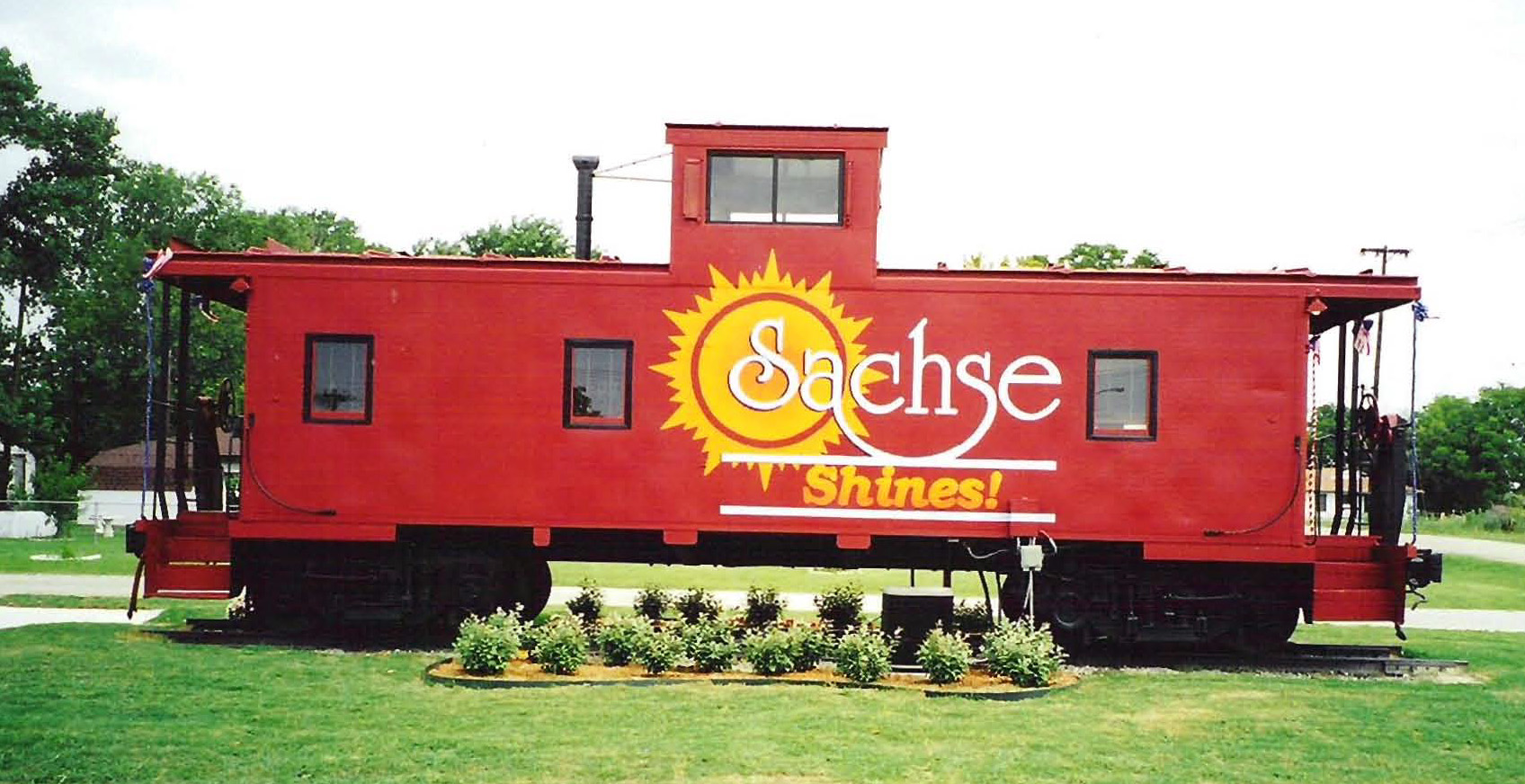 Backstory and Context
The Sachse Railroad caboose was an idea developed in 1996 to provide a home for the Sachse Chamber of Commerce in a landmark space reflecting on the railroad history of the City of Sachse. The caboose project became a joint venture of the City of Sachse, Sachse Chamber of Commerce, Sachse Economic Development Corporation, Sachse Lions Club, and Sachse Historical Society. The Sachse Assembly of God Church owned the property where the Sachse caboose is located and donated the property to the City of Sachse for the placement of the caboose. A budget of $20,500.00 was prepared and the caboose project was undertaken.
The caboose was purchased in Longview, Texas in June 1996 and was Union Pacific Caboose Number - UP 25613. The caboose was then transported to Sachse, Texas and placed at the designated location at Floyd and Fifth Streets. A team of volunteers then renovated and refurbished the caboose changing the interior from a working railroad caboose to office and library space.
On July 2, 1997, the Sachse caboose was dedicated during a ceremony as the permanent office space of the Sachse Chamber of Commerce and a permanent landmark dedicated to the railroad history of Sachse, Texas.
In 2006, the Sachse Chamber of Commerce moved to the recently vacated Sachse City Hall vacating the caboose. The caboose remained as an information center and Sachse Landmark. The Sachse Historical Society asked permission from the City of Sachse to become the conservators of the Sachse Caboose and this request was granted. The City of Sachse and the Sachse Historical Society refurbished both the interior and exterior of the caboose to include the landscaping surrounding the caboose. Today the caboose is open for visitors by reservation only and serves as a permanent Sachse Landmark which reflects on the early railroad history of Sachse. Texas.
Sources
Henderson, Lloyd H. Brown, Edward J. Sachse Shines, The Sachse Caboose. Edition 1st. Sachse, TX. Sachse Historical Society, 2020.
Image Sources
Edward J. Brown, Board Member, Sachse Historical Society