Schwinn- McDonald Barn
Introduction
Kevin and Debra McDonald's idyllic country property is the setting for this pre-civil war era ground barn. A new roof was added in the 1880s to allow for additional hay storage. In addition to the barn, the McDonald's have preserved the historic farmhouse and several outbuilding on the property, including a summer kitchen and smokehouse. (c. 1850's-1860's)
Images
Hancock Historical Museum, Barn Tour Collection, 2015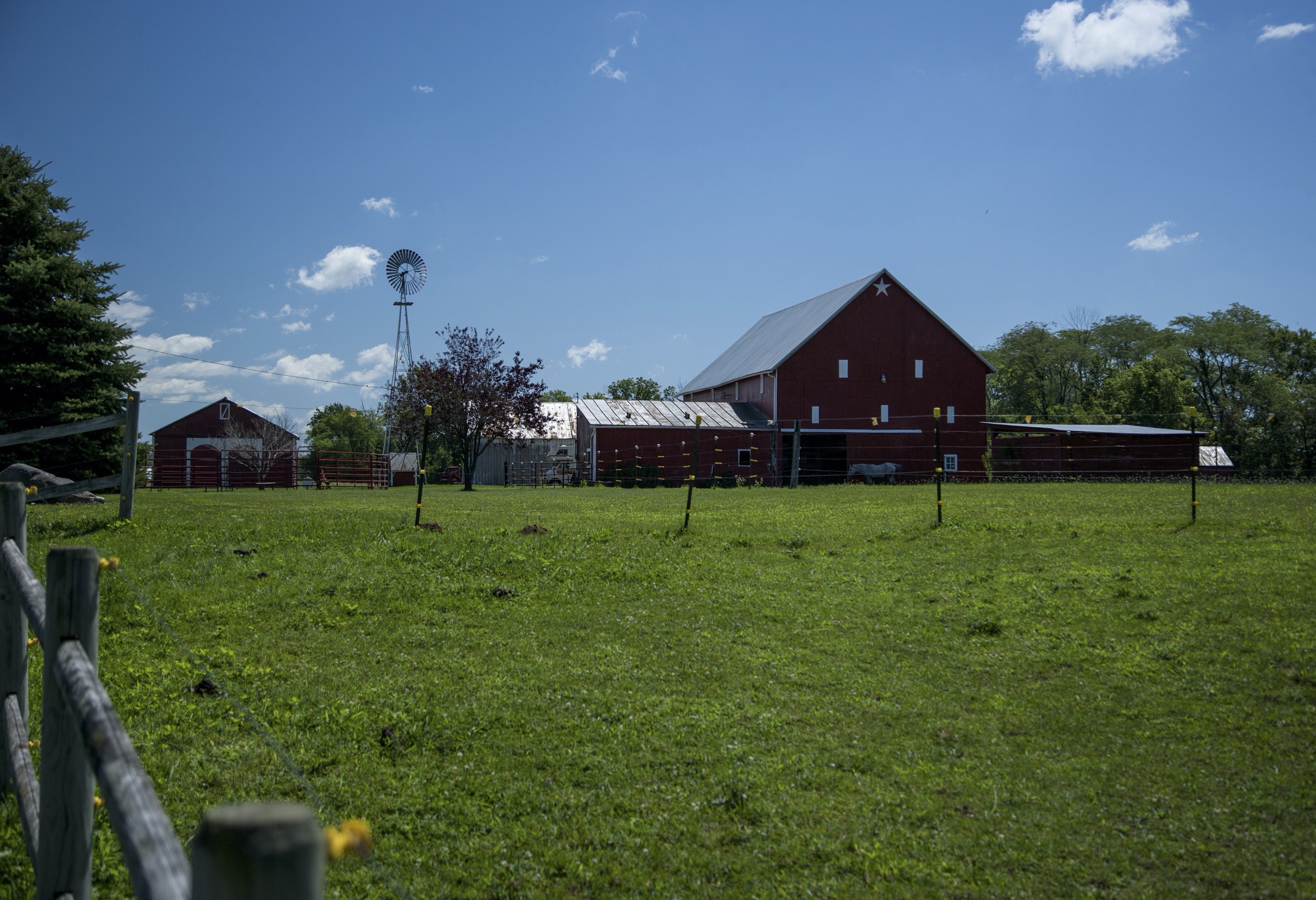 Hancock Historical Museum, Barn Tour Collection, 2015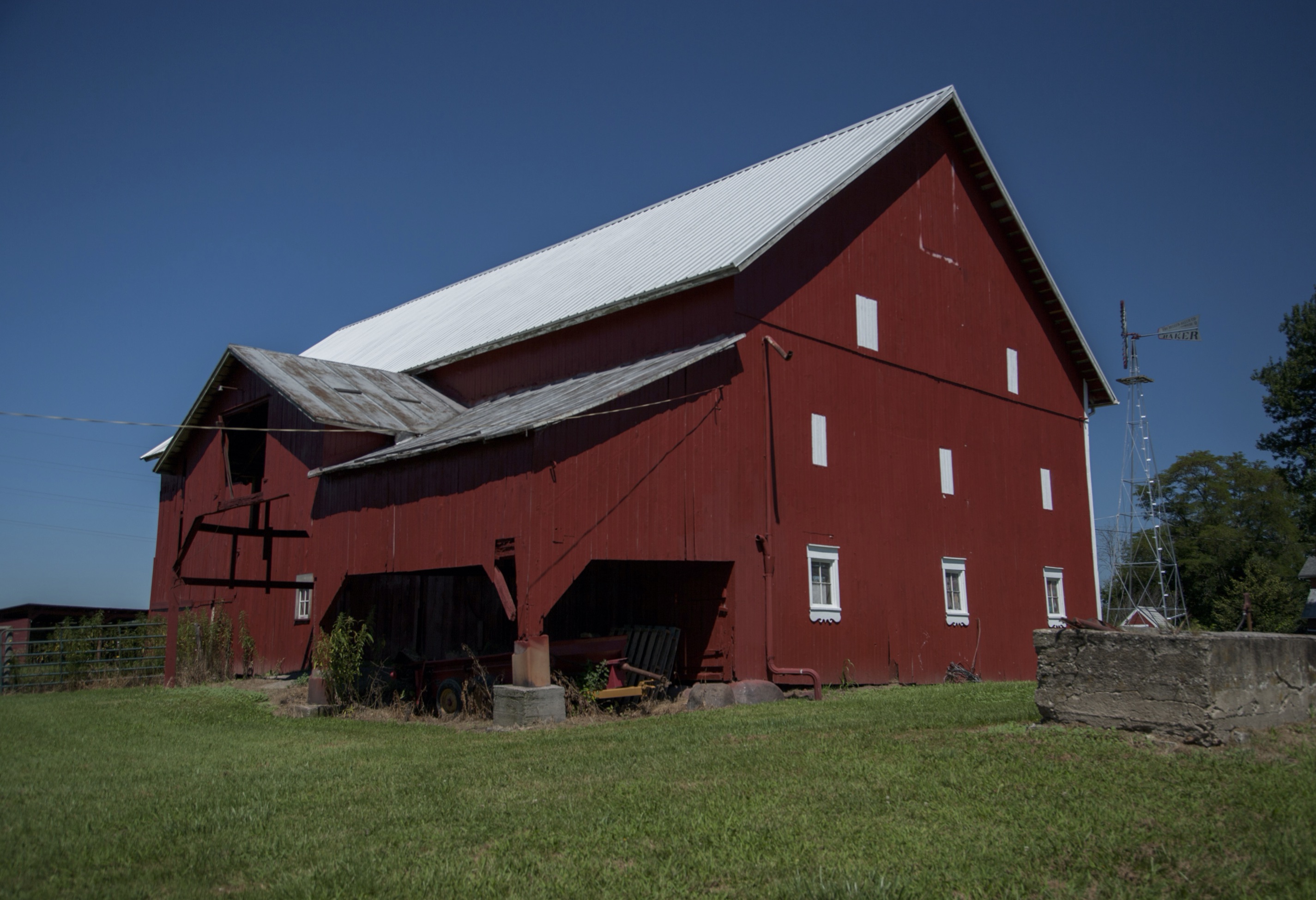 Hancock Historical Museum, Barn Tour Collection, 2015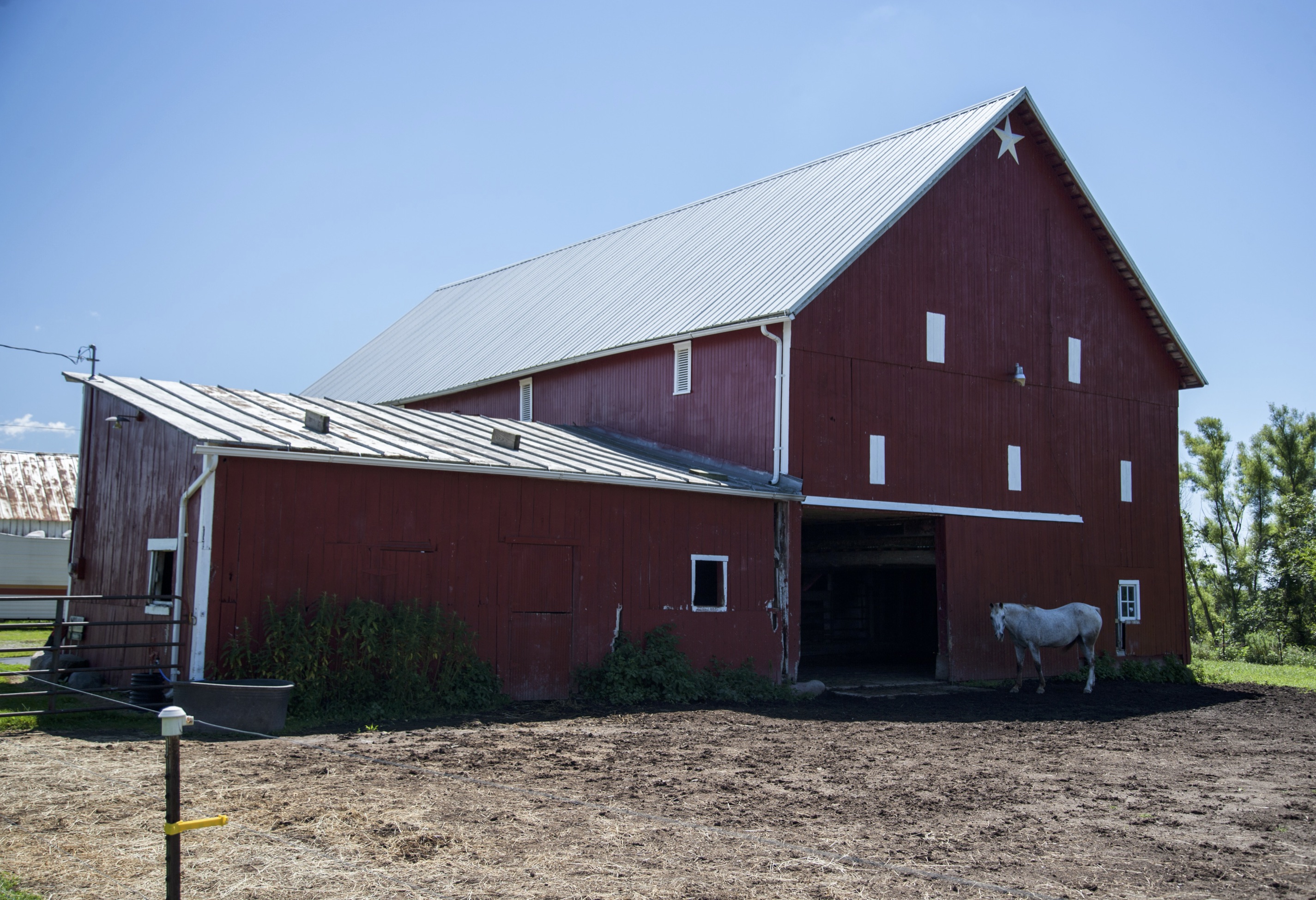 Hancock Historical Museum, Barn Tour Collection, 2015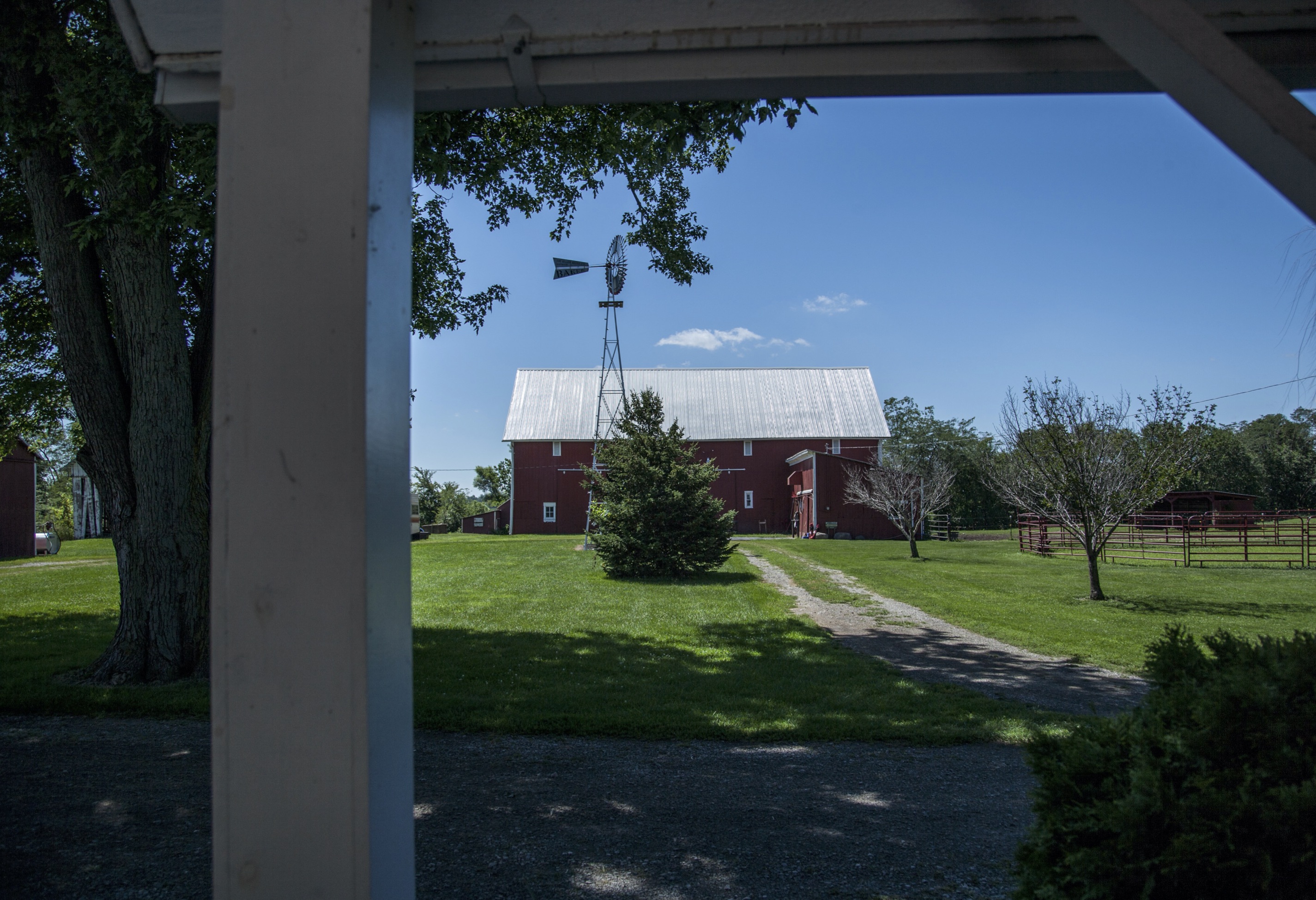 Hancock Historical Museum, Barn Tour Collection, 2015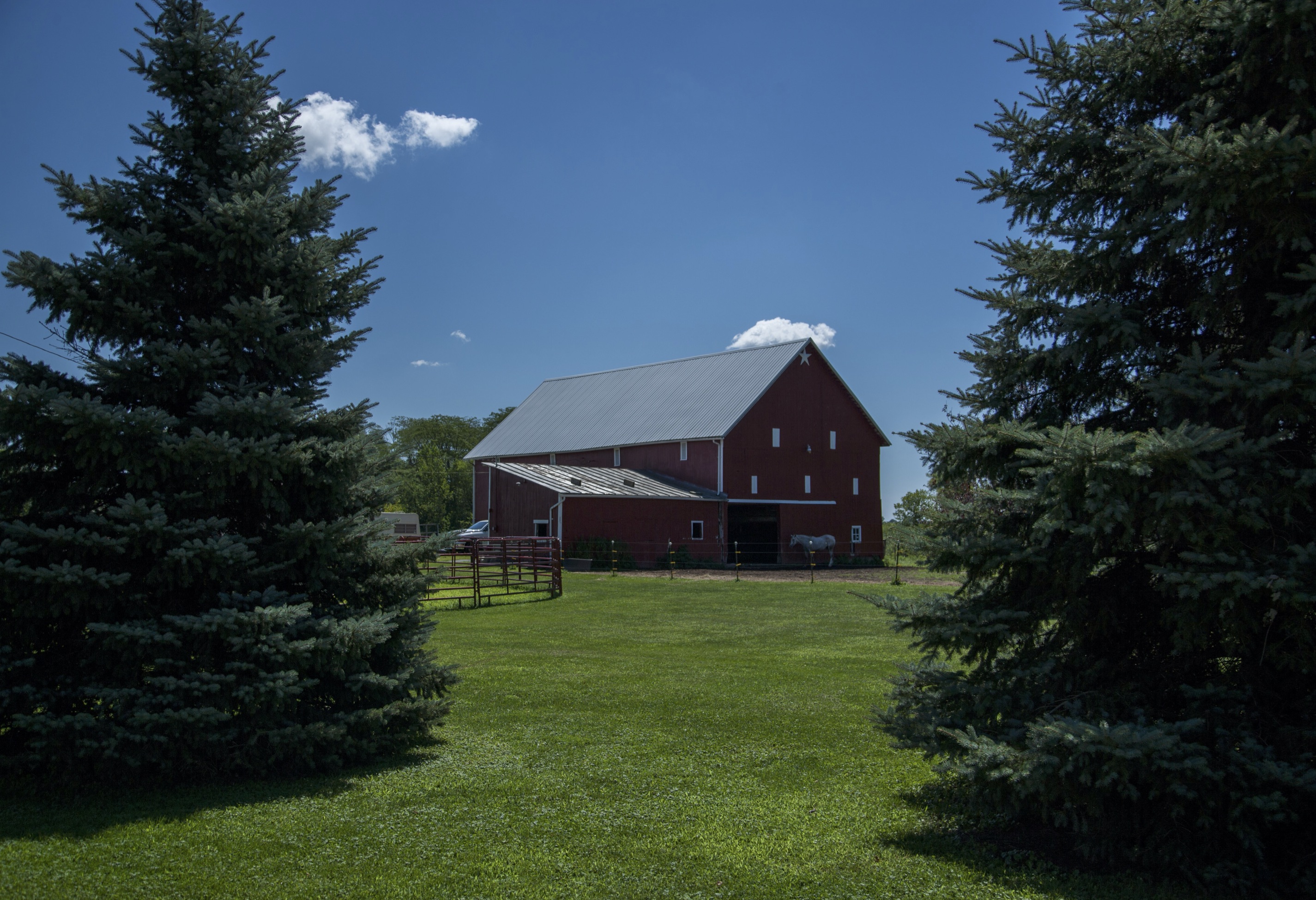 Hancock Historical Museum, Barn Tour Collection, 2015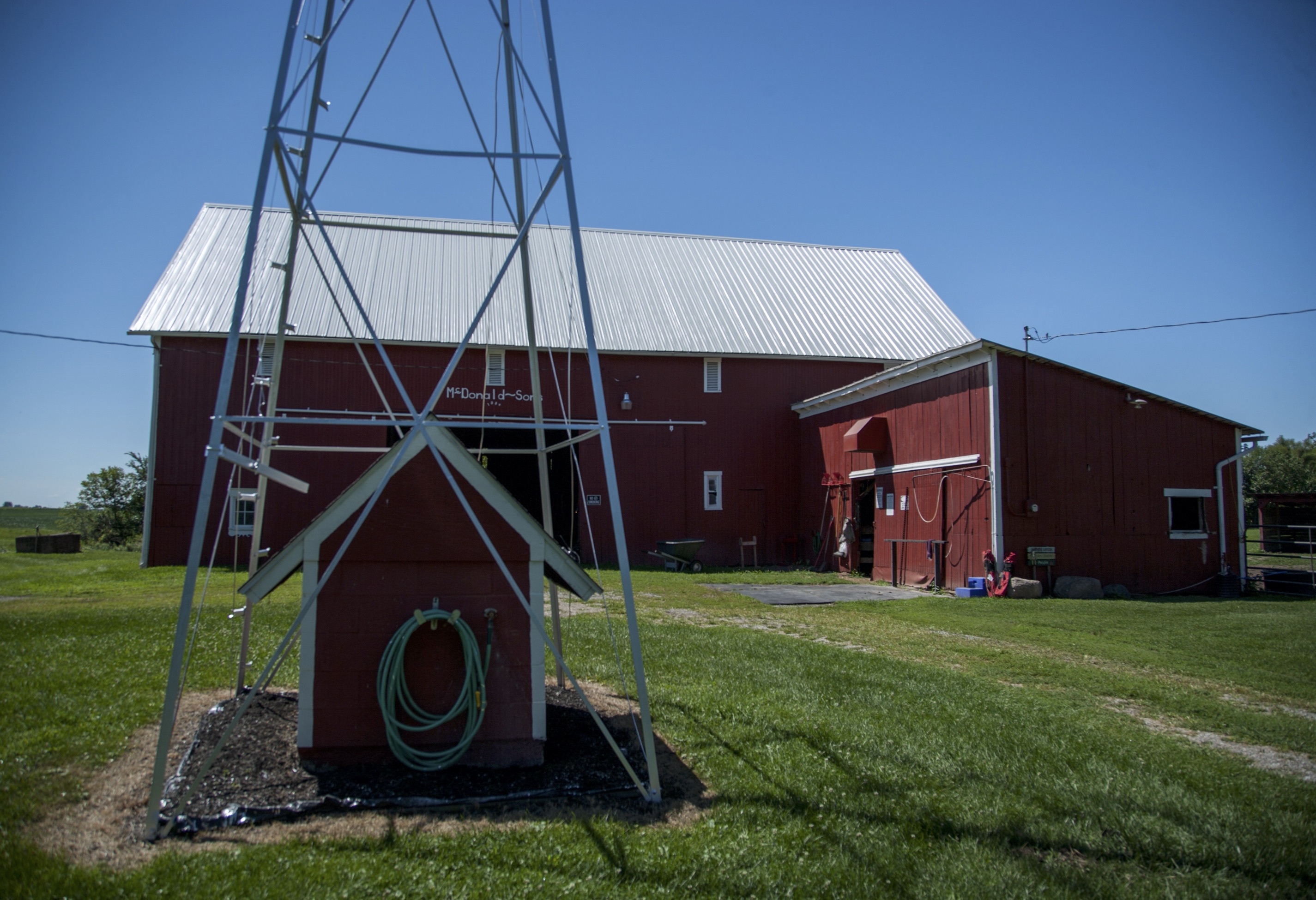 Backstory and Context
This parcel of land was settled in 1831 by Philip Kramer. Kramer has a large family and was a major landholder in Union Township. He sold this parcel to his son-in-law, Henry Smaltz, and in 1852 the property was purchased by Philip Schwinn at a sheriff's sale. The barn was built under the direction and ownership of Philip during the 1850's or 1860's. Philip's son, Henry Schwinn, was deeded the property on October 31, 1870.
Henry's daughter, Amanda, married Elroy Deeds in 1898 and they had a son, Elmer. Amanda died shortly after Elmer's birth. Elroy died in 1905, and Elmer went on to live with his grandparents, Henry and Margaret Ellen Deeds. On October 4, 1919, the young Elmer was deeded this property. Elmer, and his wife Olivia, lived here for 40 years and sold the property in 1959 to Harold and Doris Helmlinger. The Helmlingers sold the property to Kevin and Debra McDonald on October 2, 1998.
This ground barn was originally built for hay storage. The majority of the frame is beech and much of the material is hand-hewn. The roof system is not original to the barn, and was probably replaced in the 1880s with this particularly tall and steep pitch to make room for additional hay storage. The McDonalds discovered the date of 1884 painted on the barn, which probably indicates the date of the construction of the new roof system, as the rest of the hand-hewn frame predates the 1880's. A portion of the original raised tongue-and0groove floor is still visible in the barn. A swell beam, or "fish-belly tie", is also visible. This horizontal beam is wider at the center and tapers at the ends and lays on its side in the end bent for additional strength against the wind.
The McDonalds have preserved the historic farmhouse (c. 1870s) and several outbuildings on the property as well, including a summer kitchen and a smokehouse that is still regularly used around the holidays. The level of detail in the house and outbuildings indicate that the farmer has considerable wealth. Today, the McDonalds maintain this idyllic country property with great care. A new roof was recently put on the barn, which is used for storage and to care for the McDonald's many horses. Debra rides as a member of the Hancock County Sheriff's mounted posse.
On September 1st, 2015 at approximately 10:30pm, Kevin McDonald found the 160-year old barn on this property engulfed in flames. When firemen arrived, the barn was fully involved. Despite the best efforts of firefighters from Mt. Cory and Blanchard Township, the barn was a total loss. A nearby outbuilding also sustained minor damage. Fortunately, the McDonald's animals, including six horses, all survived the fire. The cause of the blaze remains undetermined.
Sources
Hancock Historical Museum, Barn Tour Collection, 2015