Brevard Street
Introduction
Brevard Street is named for Theodore (also seen as Theodorus) Washington Brevard. He was a native of North Carolina and moved to Tallahassee in 1847. He served as State Comptroller from 1853 – 1861. His son was Theodore Washington Brevard, Jr. who served as a military officer in the Confederate army.
Images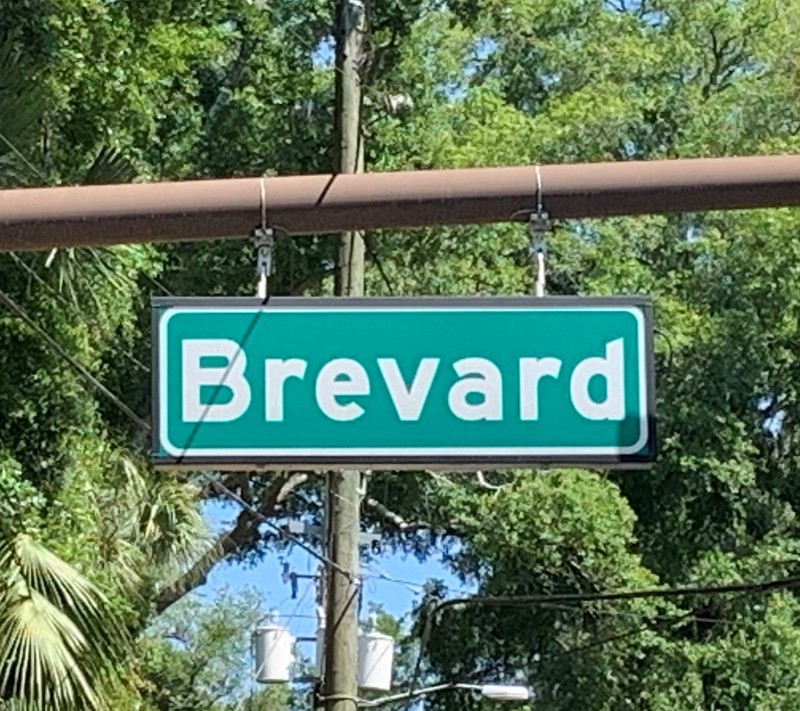 Backstory and Context
Theodore W. Brevard was a judge and lawyer from North Carolina. No records exist demonstrating the exact reason Brevard relocated to Florida, however it apparently was not to become a planter. If Brevard did own land to produce crops, he was not a significant producer of cotton. He is not listed on the 1850 Leon County Tax Rolls reflecting planters that produced fifty or more bales that year. Though he is not known to have owned a plantation or large farm, he still owned slaves. He is listed in the 1860 U.S. Census Slave Schedule as having owned 34 slaves. He served as State Comptroller of Florida from 1853 – 1861. During his time as Comptroller, Brevard County was named in his honor.
Brevard's son, Theodore, Jr. served in the Confederate army joining as a First Lieutenant and finishing the war as a Brigadier General. He may be most identified with being captured, along with his unit, just prior to the end of the war by a Union cavalry unit led by General George Custer. Just prior to the start of the Civil War, Theodore Jr. married Mary Call, daughter of Richard Keith Call. He and Mary were parents to Caroline Mays Brevard, an author and history educator at Florida State College for Women in Tallahassee.
Sources
1.Blake, Tom. Leon County, Florida Largest Slaveholders from 1860 Slave Census Schedules. 2003 https://web.archive.org/web/20060521194210/http://freepages.genealogy.rootsweb.com/~ajac/flleon.htm Accessed April 10, 2020
2.Groene Bertram, Ante-Bellum Tallahassee Tallahassee, FL: Florida Heritage Foundation, 1971, p.31 http://ufdc.ufl.edu/FS00000017/00001/39j.
3.Knott House Museum. Know Your Neighborhood: Tallahassee Street Name Origins. Tallahassee, FL: Knott House Museum, 1997
4.Morris, Allen Covington. Florida Place Names: Alachua to Zolfo Springs. Sarasota, FL: Pineapple Press, 1995
5.Paisley, Clifton. The Red Hills of Florida: 1528-1865. Tuscaloosa, AL: The University of Alabama Press, 1989.
Image Sources
Photograph taken at the intersection of Brevard Street and Duval Street by Jeffrey Henley 4/16/2020