McMillan Sand Filtration Site Ruins
Introduction
This site was a massive public works project built between 1901 and 1905 which filtered the water of Washington, DC using a slow sand process. Filtration of the city's water was an effort to reduce typhoid at the turn of the twentieth century. Water from a nearby reservoir was filtered through clean sand. Renowned landscape architect Frederick Law Olmsted designed a park around the area. The 25-acre site closed in 1986 and is owned by the government of the capital city.
Images
McMillan Reservoir Park, courtesy of EPA on Wikimedia Commons (public domain)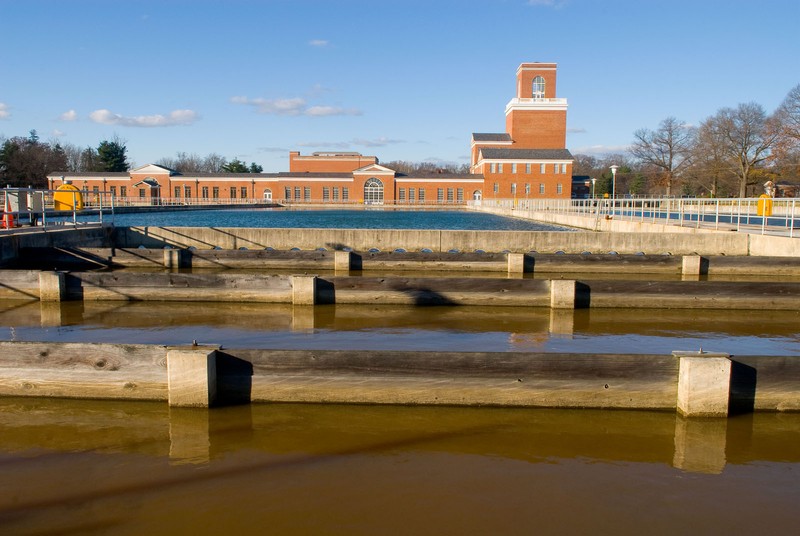 McMillan Reservoir by Carol M. Highsmith, courtesy of Library of Congress via Wikimedia Commons (no known restrictions)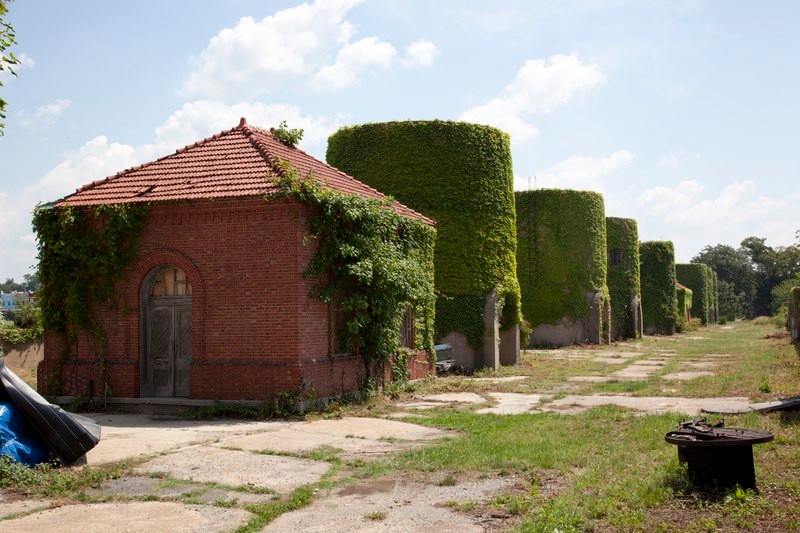 Backstory and Context
At the turn of the twentieth century, the Washington Aqueduct carried unfiltered water to homes in the capital city. Potomac mud and bacteria tainted the water, leading to outbreaks of typhoid. After the city opened a new reservoir ear the campus of Howard University, Congress approved the construction of an adjacent filtration site. This facility used a "slow sand" process, which was more cost-effective than using chemicals.
The B&O Railroad brought sand from Laurel, Maryland, which was then cleaned and stored in concrete silos. Water from the reservoir passed through a four-foot lining of sand in 25 underground chambers before continuing to public pipes. Workers could add sand by shoveling it through any of the 2100 manholes on the grounds.
The site is significant to the history of public health not just for the filtration of water, but for the public park surrounding it. The city was motivated to promote the facility as a public work, not just infrastructure. Renowned landscape architect Frederick Law Olmsted, Jr. designed paths surrounding the site between 1907 and 1919. The paths do not go into the site, as the thousands of manholes were dangerous. The park was fenced off during World War II and never reopened.
Closed in 1986, the plant is owned by the D.C. city government and not accessible by the public.
Sources
Carter, Elliot. Ruins of the McMillan Sand Filtration Site, Atlas Obscura. Accessed June 9th 2020. https://www.atlasobscura.com/places/ruins-of-the-mcmillan-sand-filtration-site.
EHT Traceries, Inc.. MCMILLAN SLOW SAND FILTRATION PLANT Historic Preservation Report for the Proposed Redevelopment of the McMillan Slow Sand Filtration Plant, Friends of McMillan Park. July 28th 2010. Accessed June 9th 2020. http://friendsofmcmillan.org/wp-content/uploads/2013/02/Vision-McMillan-Partners_Historic-Preservation-Report_28Jul2010.pdf.
Image Sources
https://commons.wikimedia.org/wiki/File:McMillan_Reservoir_Park,_Washington,_D.C._(15011159828).jpg

https://commons.wikimedia.org/wiki/File:McMillan_Reservoir,_Washington,_D.C_LCCN2010642167.tif

Additional Information