Everett Covered Bridge
Introduction
Originally constructed in the 1870s, Everett Covered Bridge is the only covered bridge in Summit County, Ohio. In the 1800s, it was one of more than 2,000 covered bridges in Ohio. The bridge crosses the small creek known as Furnace Run is believed to have been built in response to a drowning death in 1877. The original bridge was destroyed in a storm that occurred in 1975, but the National Park Service completed a historically accurate reconstruction of the bridge in 1986. The bridge is located in Cuyahoga Valley National Park and is open to visitors but not used for regular vehicular traffic.
Images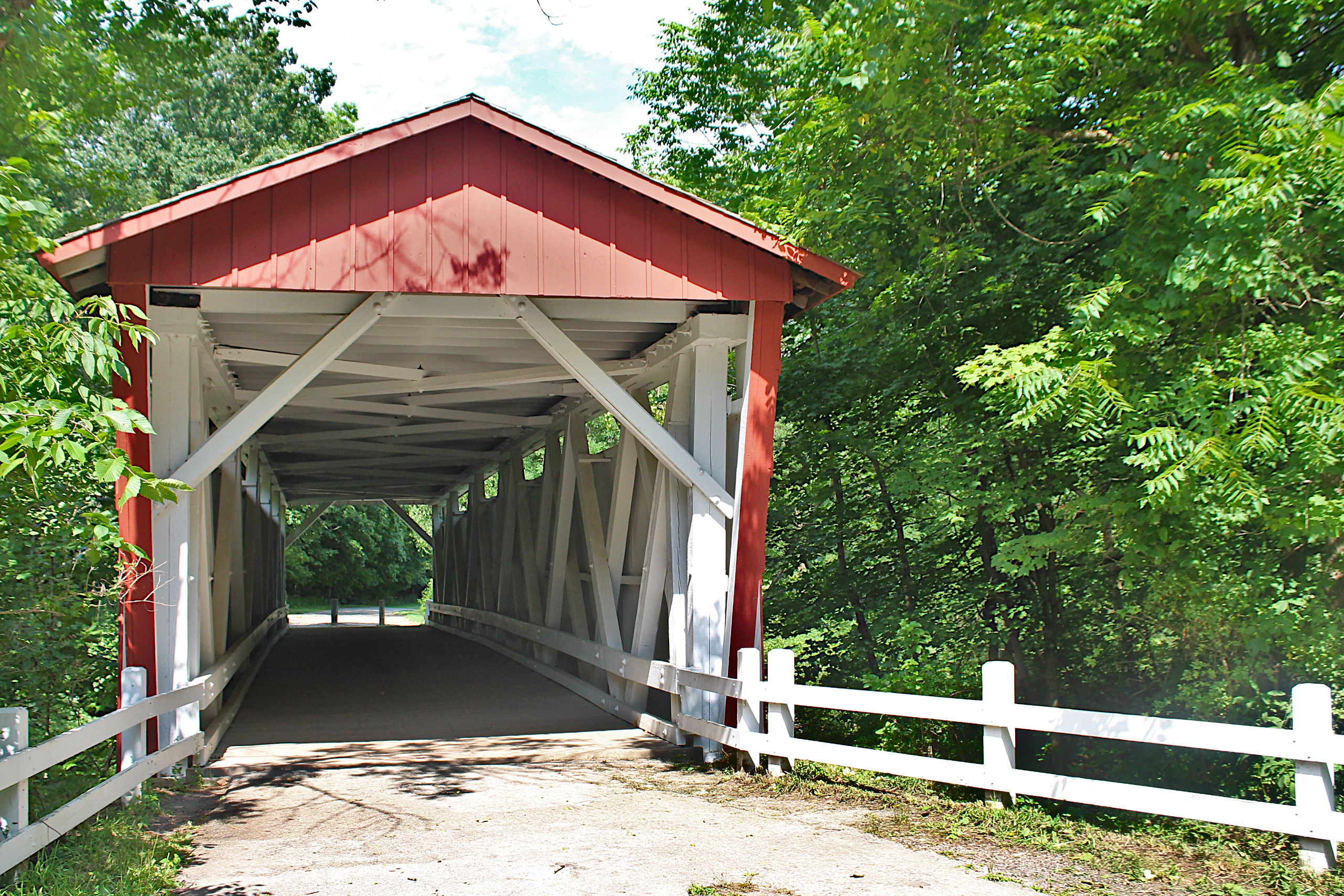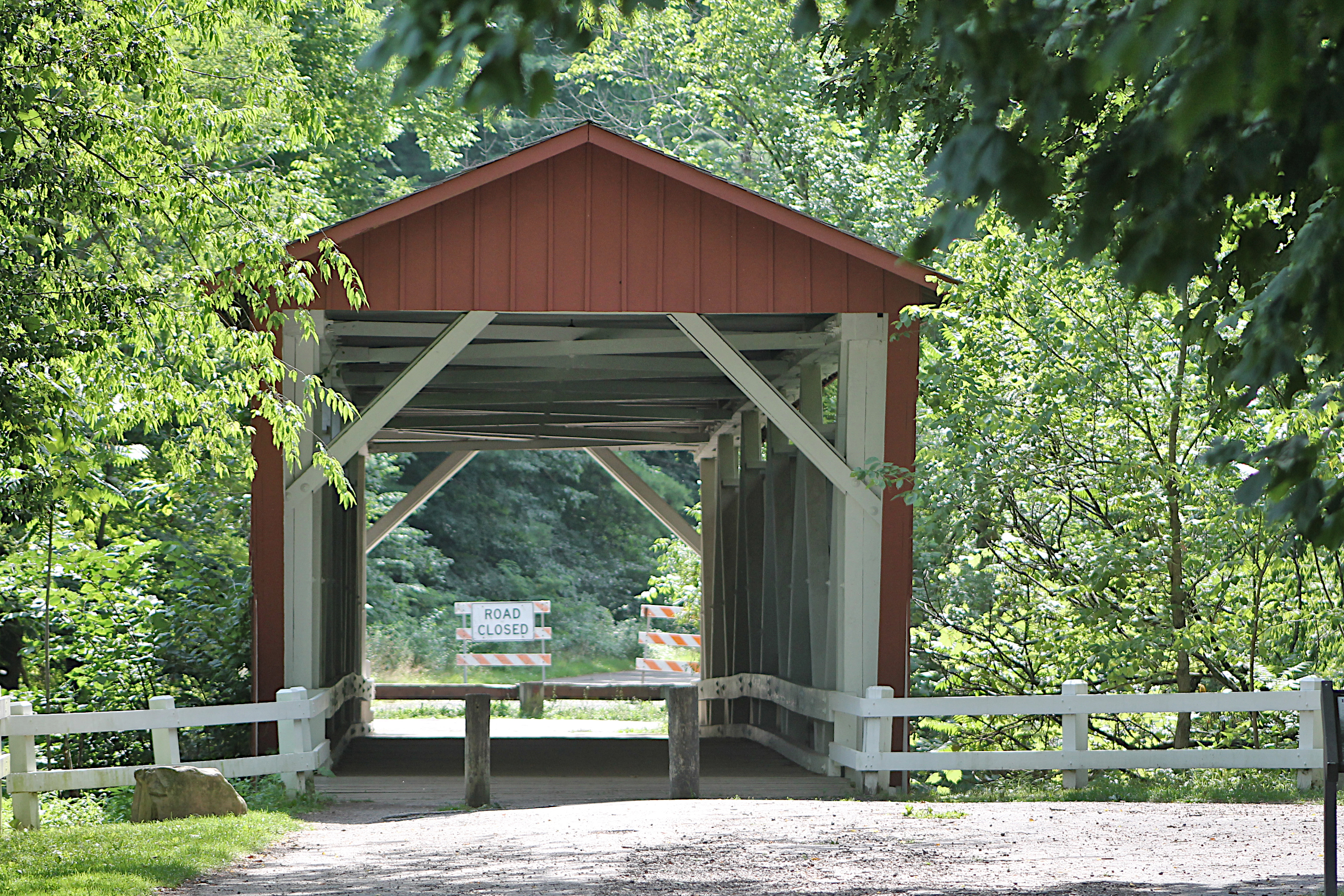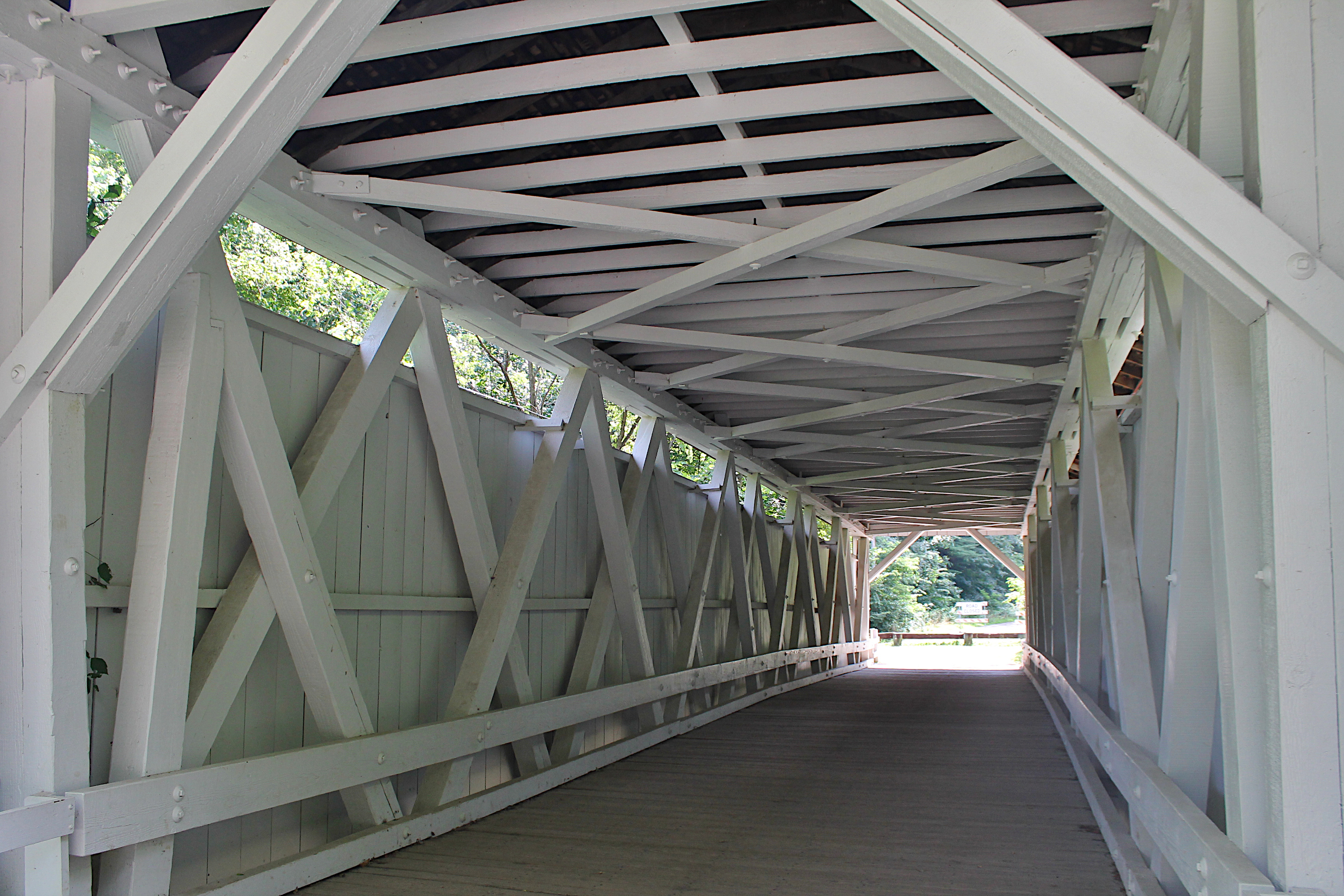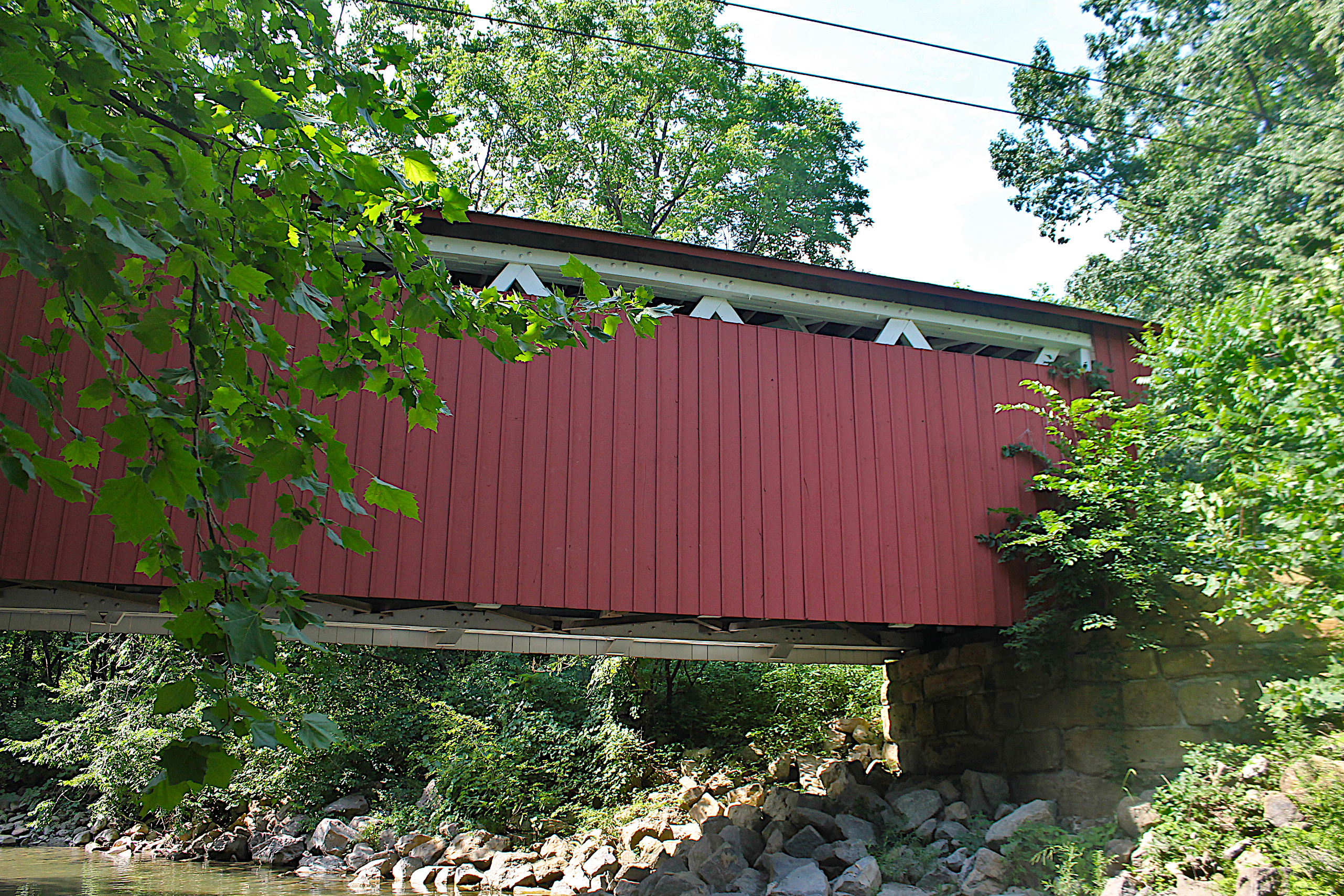 Backstory and Context
Covered bridges demonstrate the value of innovation as their design preserved and protected the wooden trusses used to build bridges and significantly increased the lifespan of a bridge. There were once more than 2,000 covered bridge in Ohio alone. Today, the Everett Covered Bridge is the only one in Summit County, and it was built in 1986 by the National Park Service to replace the original bridge that was located here from the 1870s to the 1970s. Local histories emphasize the role of the bridge and other area bridges with the Ohio & Erie Canal. Creek crossings were a challenge for early roads, and it's thought that a tragedy led to the Everett Covered Bridge's construction.
In 1877, John Gilson and his wife were crossing Furnace Run in the night, and a winter storm obstructed the fording they would have used. When they maneuvered around the ford, Mrs. Gilson was thrown into the stream, and Mr. Gilson lost his footing and his horse dragged him into deeper water. Mrs. Gilson was rescued, but Mr. Gilson wasn't found until four days later. While it can't be confirmed that the bridge was built in response to that incident, the builders used a truss pattern that Robert Smith of Tipp City, Ohio, patented in 1867. And it likely wouldn't have been built much later than 1877, as few were built from the 1880s on; iron bridges proved to be more durable.
Covered bridges like the Everett Covered Bridge are truss bridges with support coming from a framework of beams. The bridge was repaired twice, once after a flood in 1913 and in 1970 after a truck struck it. In 1975, a storm lifted the bridge off of its sandstone abutments and sent the wreckage down to the stream bed below. Local citizens raised funds to rebuild the bridge to its original specifications. It was completed in 1986.
Sources
Everett Covered Bridge, Cuyahoga Valley National Park. Accessed June 10th 2020. https://www.nps.gov/cuva/learn/historyculture/everett-road-covered-bridge.htm.
Additional Information