Hubbell Trading Post
Introduction
This is the oldest remaining and active trading post in the Southwest. Bulit in 1878 by John Hubbell, this trading post began as small home for a family and is now 160 acres rich of traditional Navajo culture. John Hubbell began trading American goods to the traditional Navajo tribe, and this place eventually became a large center for commerce. To the naked eye, the post may seem to be a simple business, but dig deeper and you will find that the area has ties with both American and Navajo culture, leading you back to the Civil War.
Images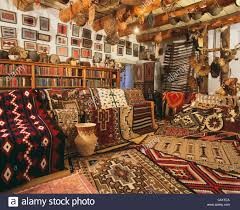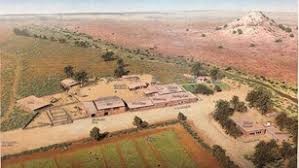 Backstory and Context
The area originally belonged to a native tribe called the Navajos, who were exiled from their homeland and sent to Bosque Redondo by the US. Because of the Civil War, America's troops used scorched earth policies to remove the indigenous tribes. This 300 mile travel over a three year period to Bosque Redondo is known as the Long Walk and is known as one of America's darkest moments. During the Najavo's exiled years, they were introduced to many new items, and ten years later in 1878, John Lorenzo Hubbell purchased this trading post, providing them with modern resources.
The post was originally a house for Mr. Hubbell and his family. Mr. Hubbell bought the post along with other small buildings from a trader named William Leonard. He made living by trading with the Navajos, a process through which he learned to speak their native tongue Navajo. Mr. Hubbell continued to make additions to the house until 1902. What started as a plain adobe house eventually became more and more luxurious as things like guest rooms and other dwellings were added.
Hubbell family members operated this trading post until it was sold to the National Park Service in 1967, an effort from the government to preserve the Navajo culture. There is now a family cemetery on a hill northwest of the post called Hubbell Hill. Here lies the graves of Hubbell and his family as well as a Navajo man. The trading post is still active, and operated by the non-profit organization, Western National Parks Association, that maintains the trading traditions the Hubbell family established.
Sources
"Fort Sumner Historic Site/Bosque Redondo Memorial." New Mexico Historic Sites, nmhistoricsites.org/bosque-redondo.
"Hubbell Trading Post National Historic Site." Wikipedia, Wikimedia Foundation, 6 Jan. 2020,
en.wikipedia.org/wiki/Hubbell_Trading_Post_National_Historic_Site.
National Park Foundation. "Hubbell Trading Post National Historic Site." National Park Foundation,
www.nationalparks.org/explore-parks/hubbell-trading-post-national-historic-site.
Image Sources
https://www.alamy.com/stock-photo-hubbell-trading-post-national-historic-site-arizona-37469274.html

https://www.nps.gov/hutr/index.htm

https://www.google.com/imgres?imgurl=https%3A%2F%2Fwww.nps.gov%2Fcommon%2Fuploads%2Fgrid_builder%2Fhutr%2Fcrop16_9%2F2A3BCE0E-1DD8-B71B-0B8B8DABEF77FEC3.jpg%3Fwidth%3D307%26quality%3D90%26mode%3Dcrop&imgrefurl=https%3A%2F%2Fwww.nps.gov%2Fhutr%2Findex.htm&tbnid=bhY3ep4XrwJpeM&vet=12ahUKEwjXz7e7t47qAhXYAjQIHdcmCDAQMygFegUIARC-AQ..i&docid=CCmG-rDakISvjM&w=307&h=173&q=hubbell%20trading%20post&ved=2ahUKEwjXz7e7t47qAhXYAjQIHdcmCDAQMygFegUIARC-AQ